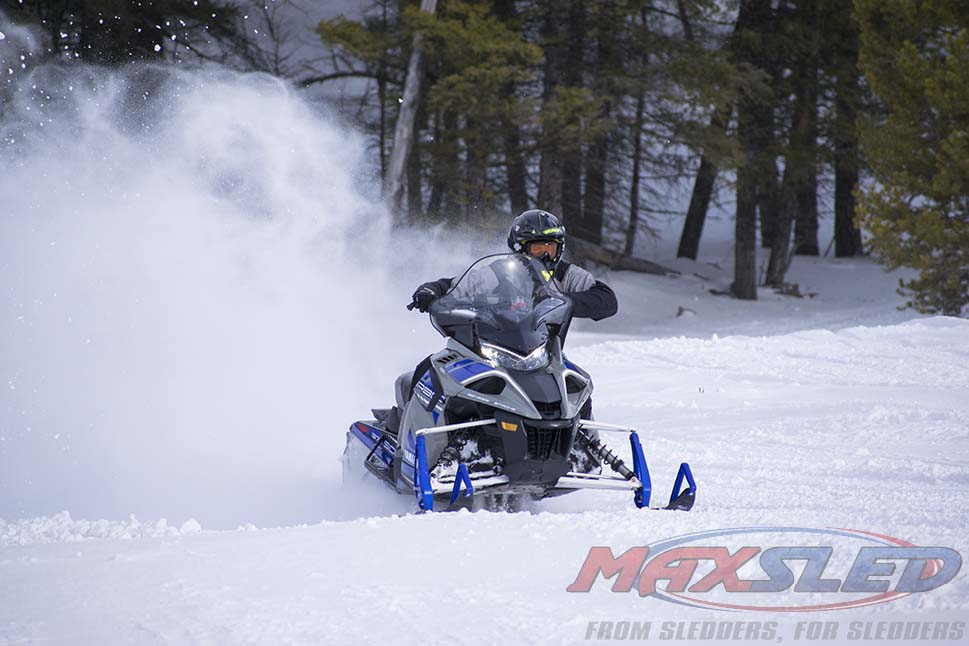 Yamaha gets it right with the 2018 Sidewinder L-TX DX, a turbocharged cruiser for serious and stealthy riders. With a horsepower rating north of 200 and an elongated 137-inch Ripsaw track to put it to the trail, the DX can flat out motor. That makes it serious.
Dressed out with drab gray and fortunate-to-have blue accenting, the DX won't get too many second looks, except for that bold "TURBO" graphic on each side panel. That makes it stealthy.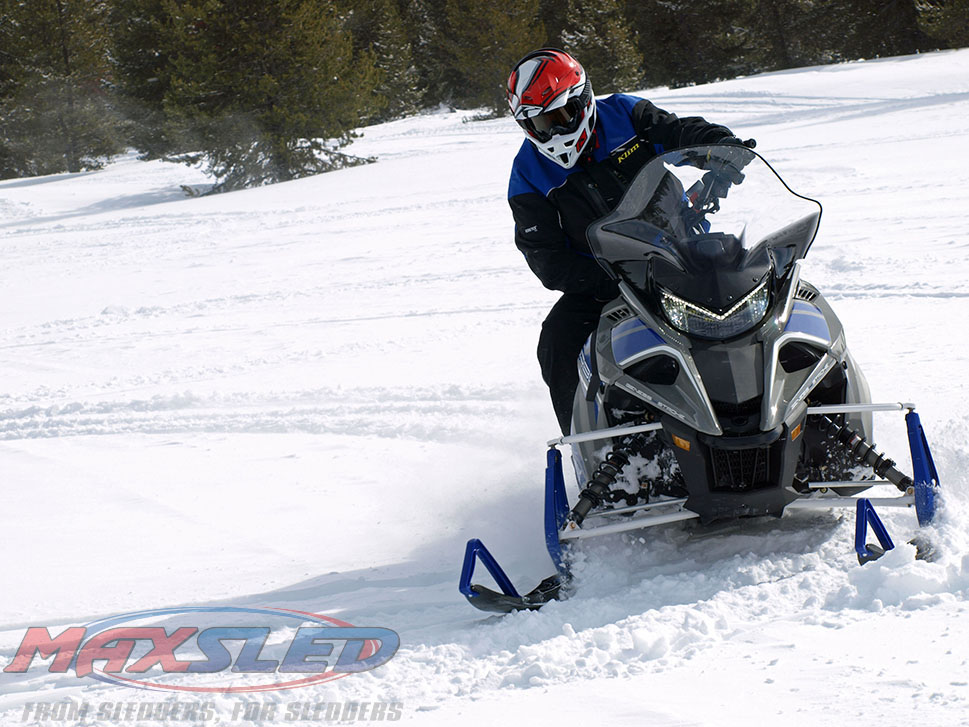 Riders of this sled will have to "man up" more than the owners of say a bright red or Yamaha blue and white Sidewinder L-TX LE or SE. The graphics on those models cry for attention. The DX is a "safe" looker belying its rather awesome performance and mile-after-mile trail persona. Don't be fooled, the DX package may be the best all-around trail cruiser since the Apex. It has power, good handling, terrific ergonomics, the right features and uncompromised value.
While the gray coloration left us, well, cold, there is a black version that is also stealthy and a bit more acceptable to us. Regardless of color, one punch of the throttle makes you forget everything about the graphics. That 998cc turbocharged Yamaha four-stroke triple is not simply quick and powerful, it's uncommonly smooth transitioning from a standing start through its midrange up to whatever you're brave enough to define as its top end. That 200-plus horsepower shifts via Yamaha's own refined YSRC drive and driven clutch system down to a 15-inch wide by 137-inch long Ripsaw II track with 1.25-inch lug profile. The power definitely gets to the track. Hauling you back to legal trail speeds is the job of a very competent hydraulic disc brake. Add in Yamaha's penchant for engine braking control, which we appreciate when lifting off the throttle.