Hay Day's swap meet of old used to be all about buying and selling snowmobiles and snowmobile parts, with a little bit of odds and ends mixed in. Today, you can find more odd and interesting stuff in the swap area than ever before, and it almost seems like a contest of who will bring the most bazaar item. Here's a list of the top 10 items we found interesting in the swap area at this year's Hay Days.
---
1. Coke and Beer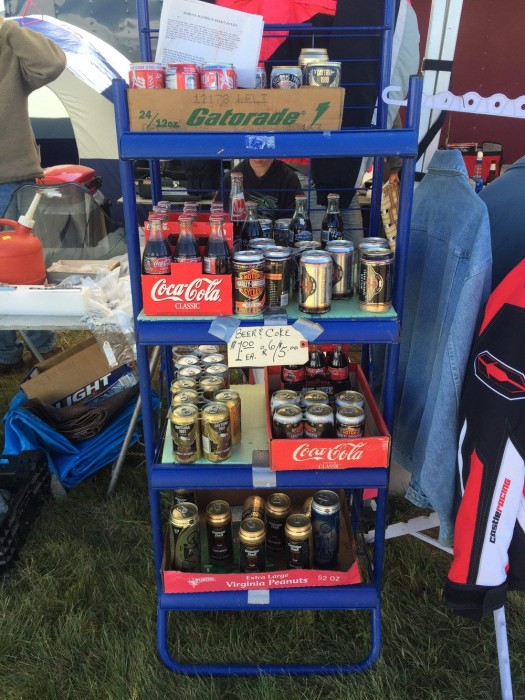 These were a bargain. The beer was a little "oily" but the coke was well aged…and warm!
---
2. Repurposed bats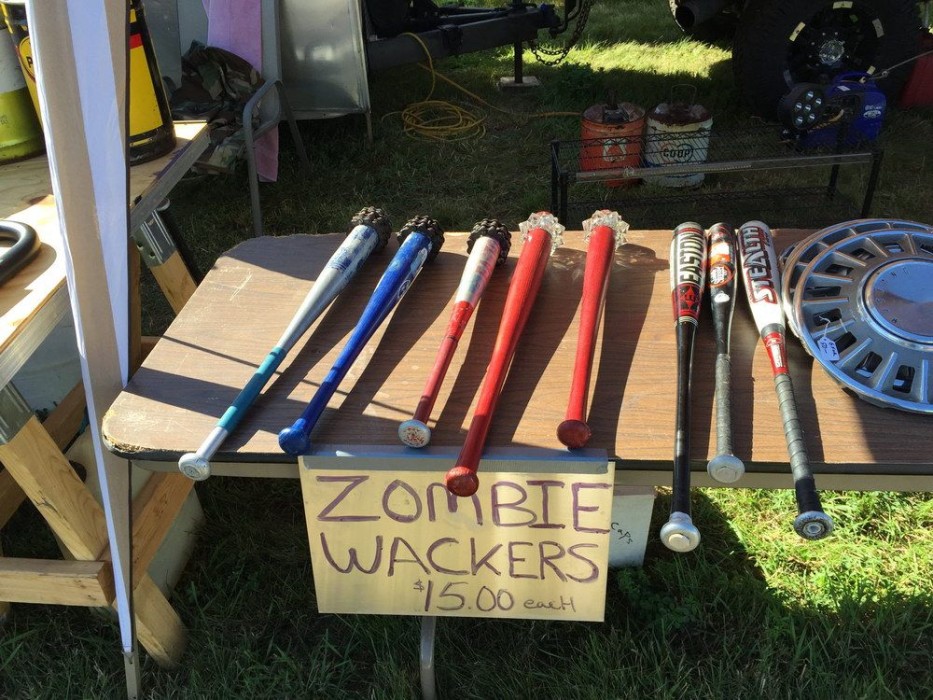 Zombie wackers for those times when the walkers appeared. These must work as we didn't see any zombies. Well, some of the swappers might have looked a little "zombie-ish", but hey, it is a swap meet.
---
3. Umm.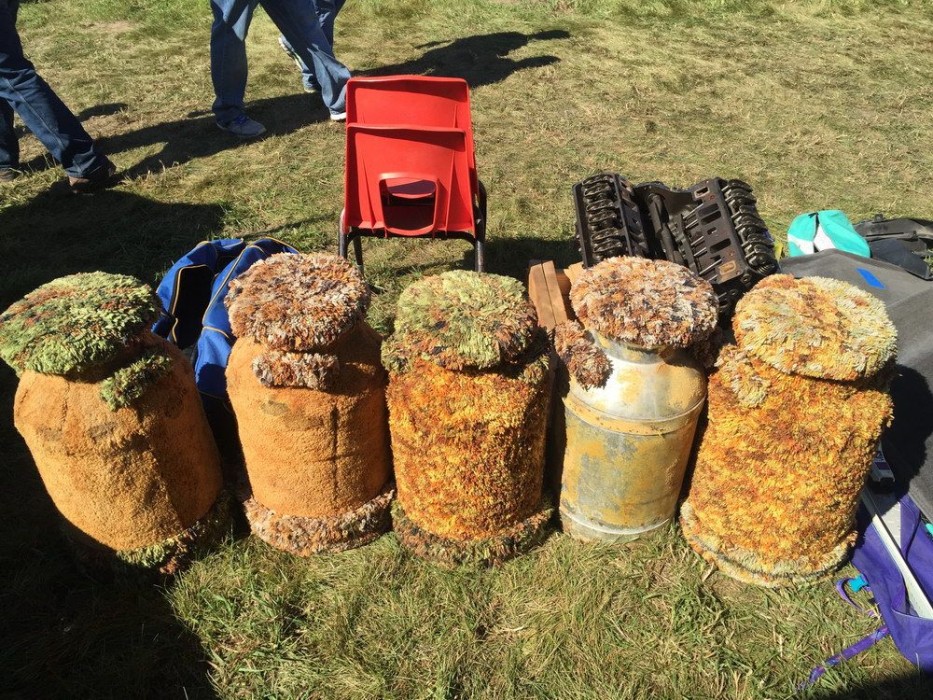 They spent their whole life savings converting these milk cans into "dogs".
---
4. When SHTF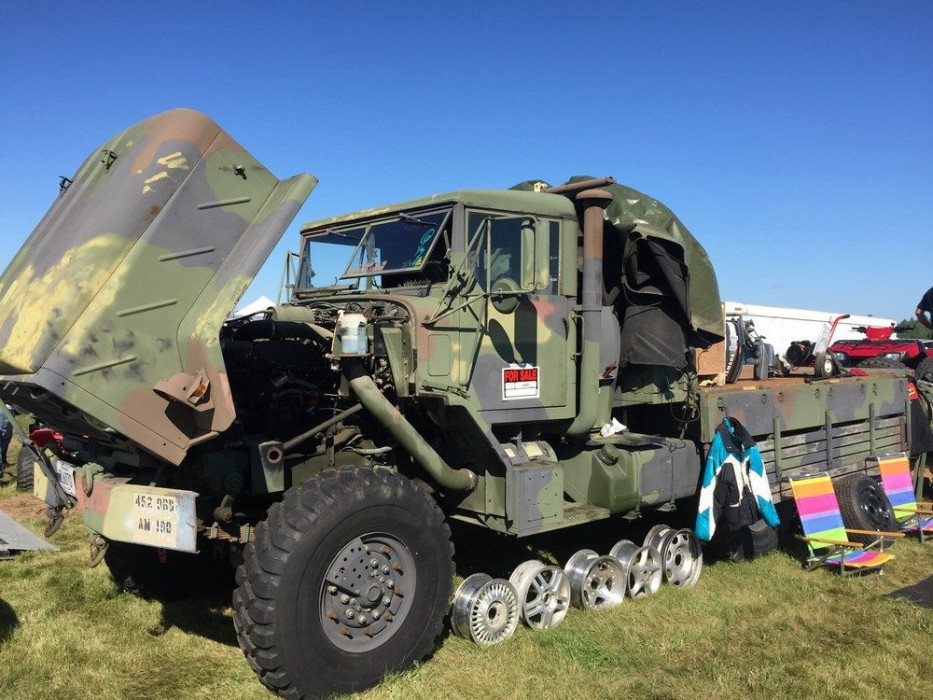 Who couldn't use their own military vehicle? When things go down, you'll wish you had one of these.
---
5. Tough to Conceal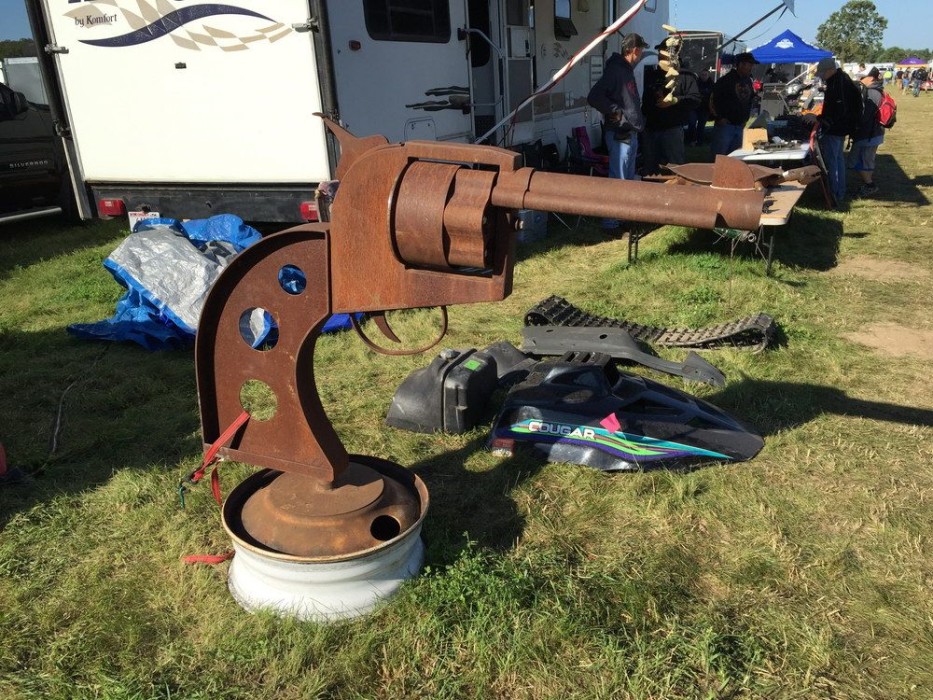 Nothing screams Second Amendment like a metal sculpture of a pistol in your front yard. It keeps the riff-raff out.
---
6. No, This is Not a Slingshot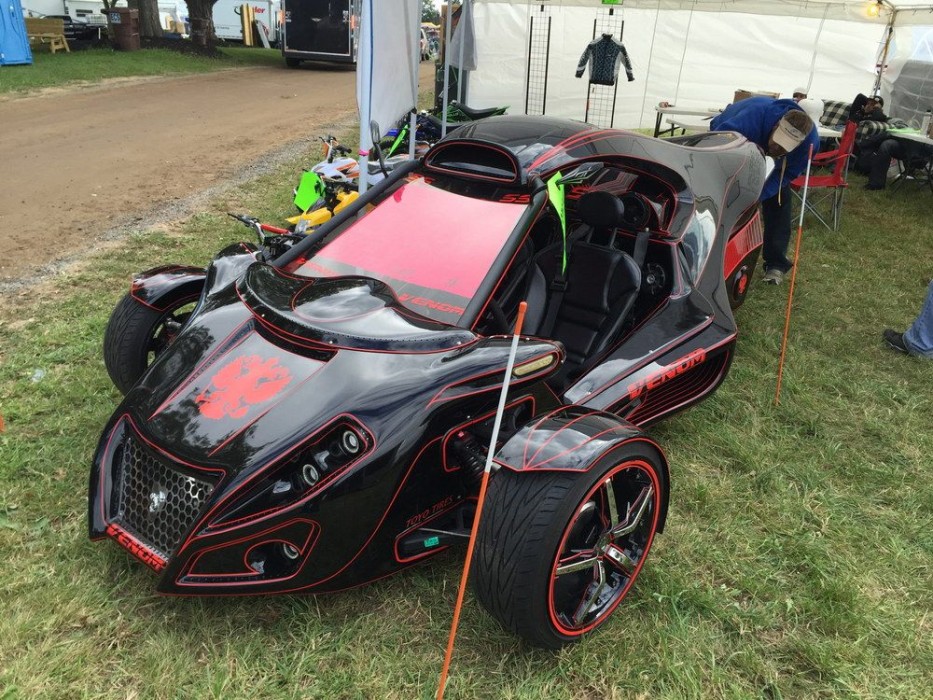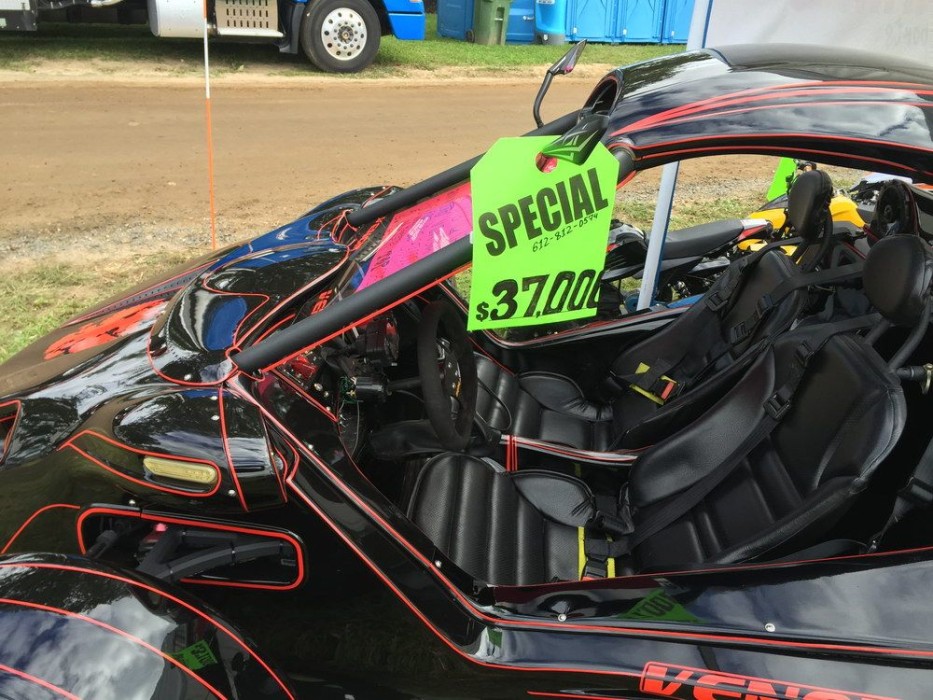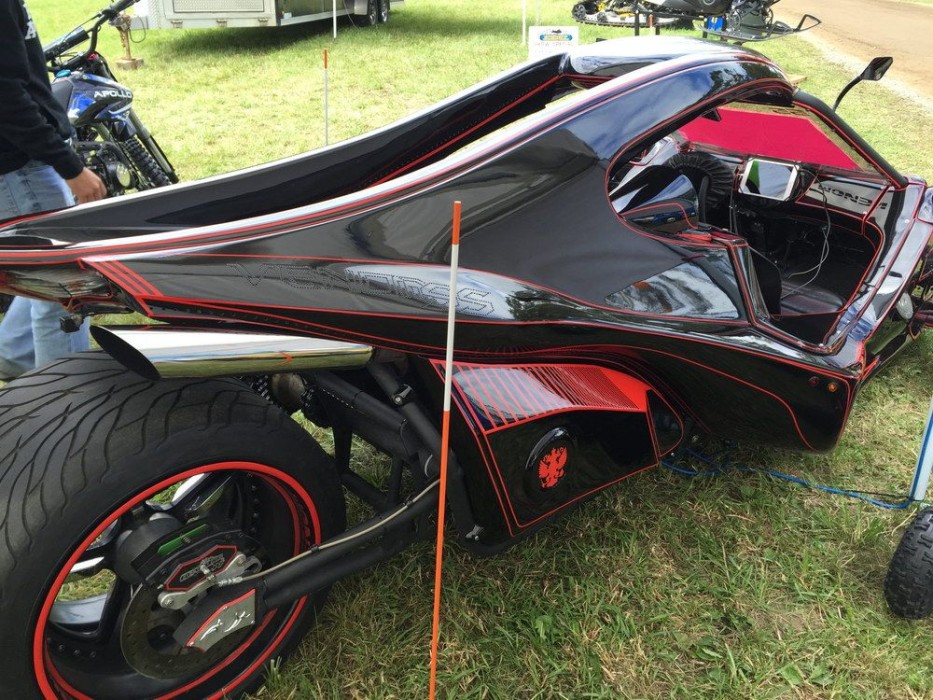 This may have been the bargain of the day. Only $37,000. The well-crafted window poster stated it has a top speed of 189 MPH. On Saturday, there was a "SOLD" sign on it. Look out…I'm cool and I'm fast!
---
7. Stand or Sit?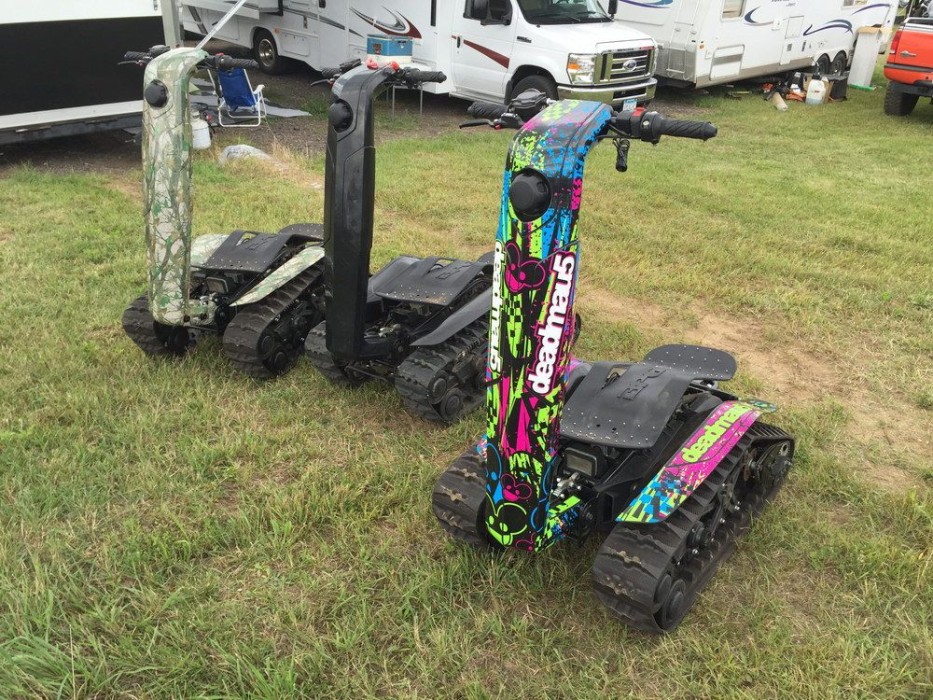 Not quite sure what these are. Do you stand on them or sit on them? How fast do they go? Do you race them or move dirt with them?
---
8. Now We're Talking!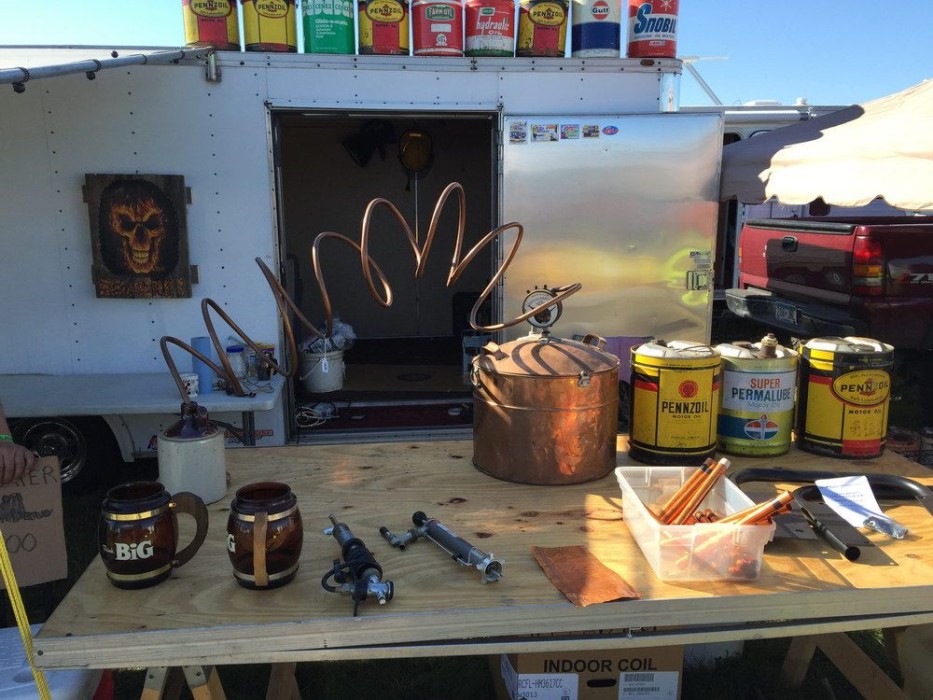 Make your own hooch for after the ride, if you're into that sort of thing. Then get up at the crack of noon and do it all over again.
---
9. Classics!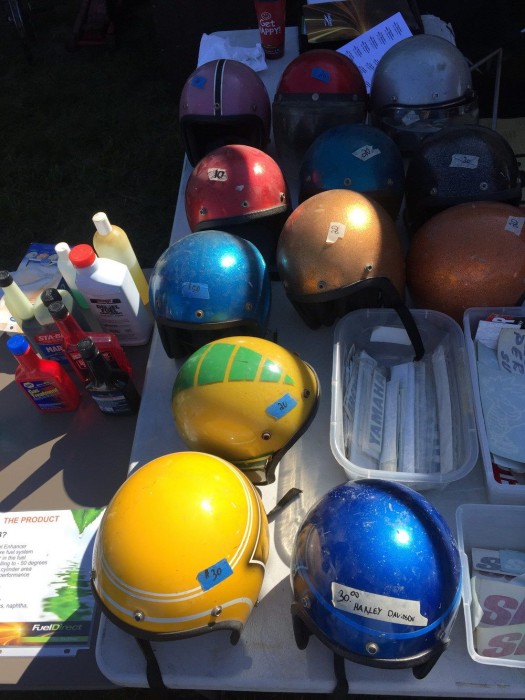 Bubblegum helmets galore! Man, we've come a long ways since these were current technology. They still beat wearing stocking caps…or no caps. Just add your own cigarette.
---
10. Yama-wagon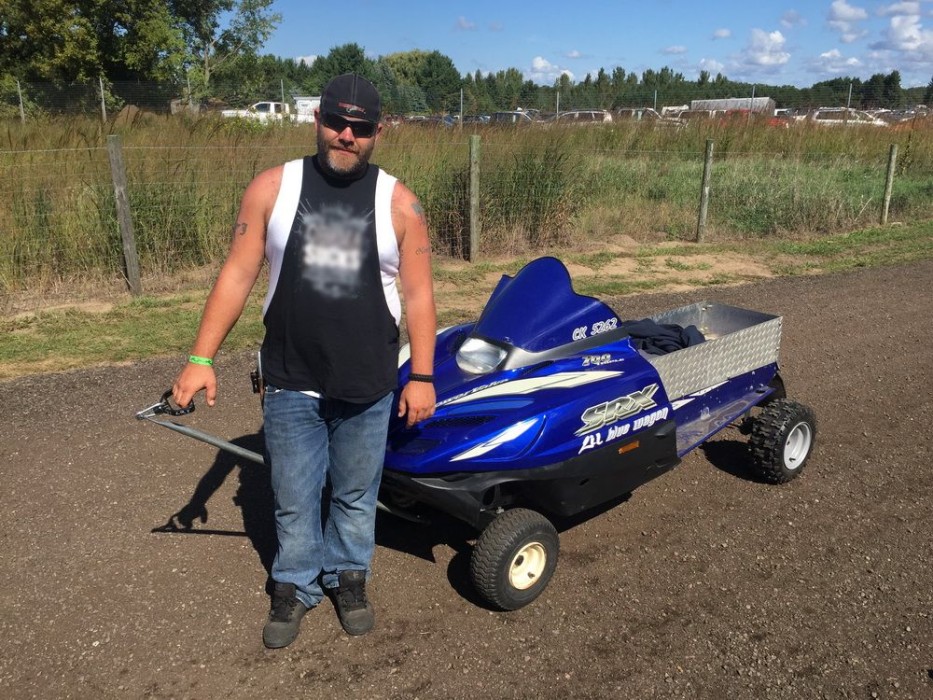 This guy was looking for Arctic Cat parts…or wait, Yamaha parts. The perfect way to repurpose your old sled for swap use!
---
Oh, there was so much more. Walking through the Hay Days swap was as much fun as looking at the new stuff. We look forward to it every year just to find these treasures.
Next time you're at a snowmobile swap meet, take some pics of the strange stuff you see and share it on our Facebook page. We'd love to see what you found.
---