If you went to Hay Days, you may have missed some or all of the unique things in this list. If you didn't make it to Hay Days this year, well…you did miss all of these things. This is why we put together this list of fifteen things you may have missed at Hay Days. This list is in the order that we walked through the grounds and noticed them.
1. Tiered seating by the expo track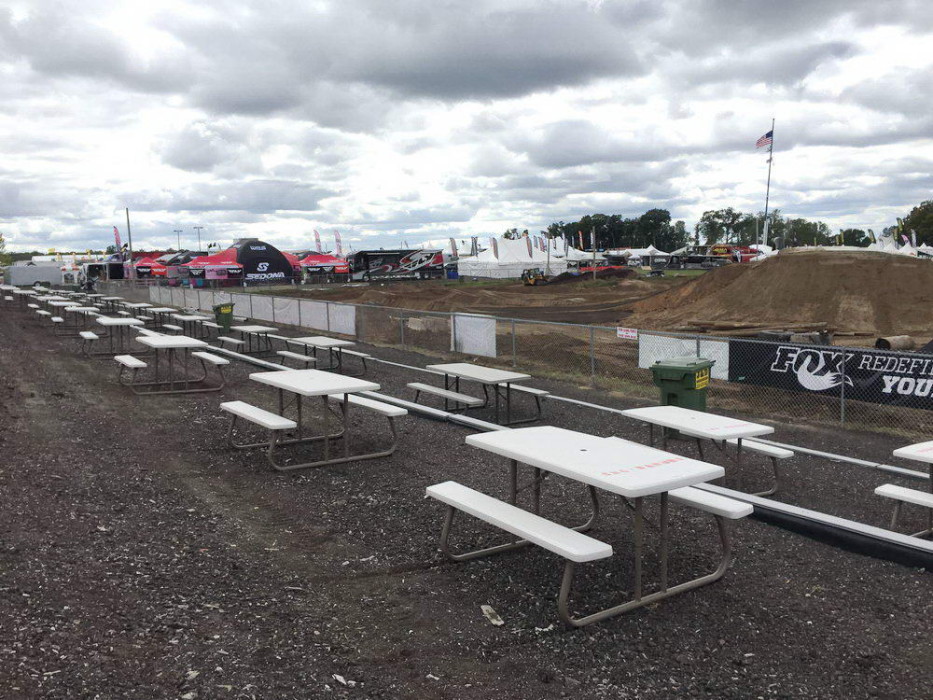 No longer do you have to sit on a hill when enjoying the flips and thrills of the ATV and Sled athletes as they perform on the Expo track in the middle of the grounds. There are picnic tables so you can enjoy food and beverage and take a load off after walking the swaps.
---
2. Hot showers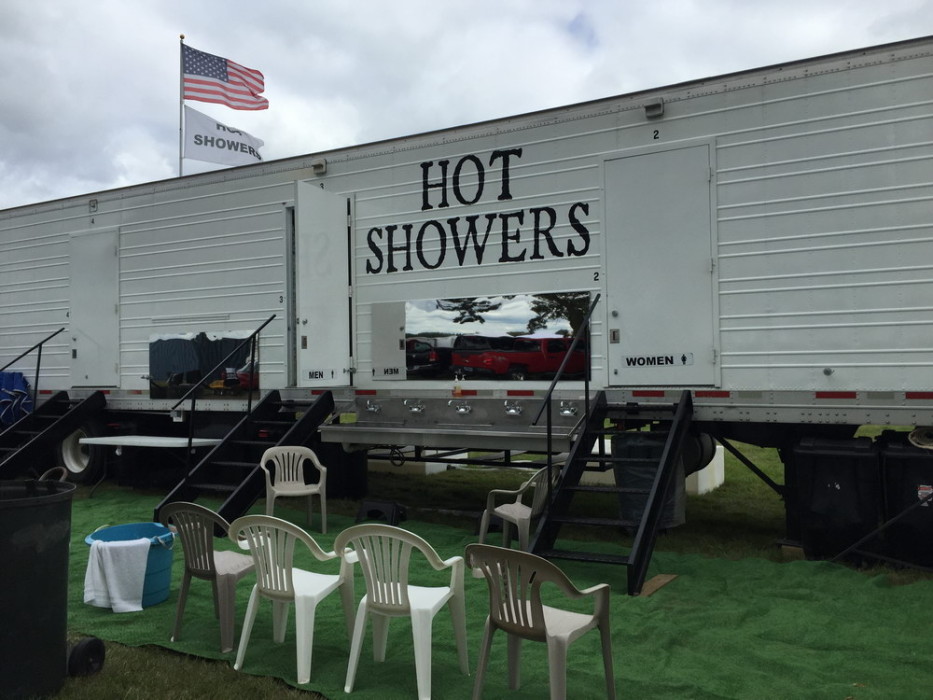 Hot showers for racers, swappers and vendors who stayed on the grounds was available, but I'm sure they wouldn't turn anyone else away. For only $6, you could wash the grime off you, although this year wasn't dusty like past years have been.
---
3. Vintage alley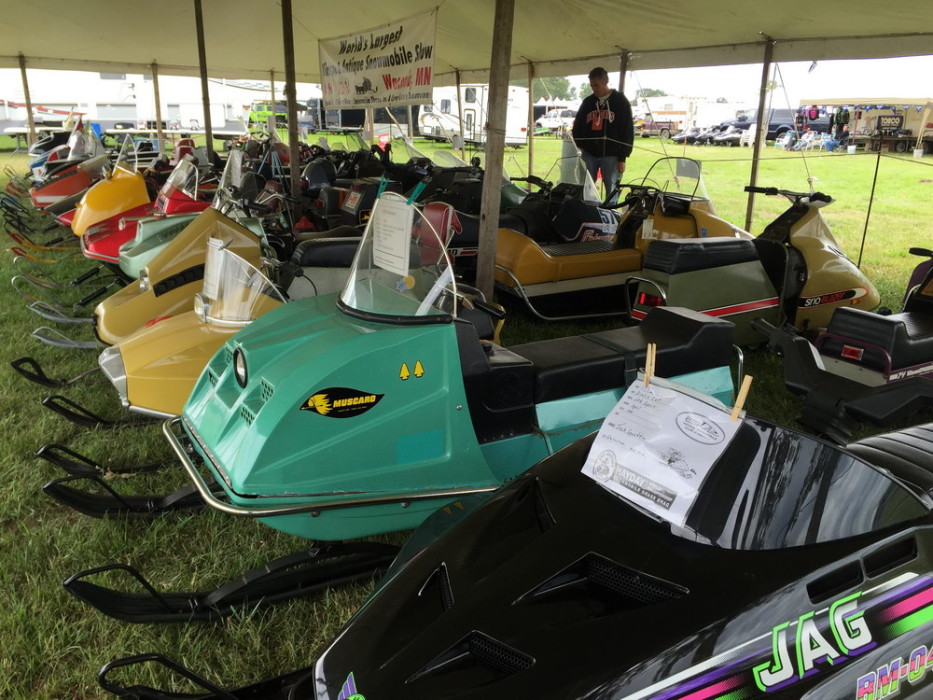 Each year, most of these sleds change. Who would have thought an early 1990's Jag would have been a vintage sled? Also, I didn't know that Forest Lake, Minnesota had a snowmobile manufacturer. That Muscard is in excellent shape. There were plenty of others in the group that are Blue Ribbon or Grand Champion worthy.
---
4. Speaking of vintage, this '76 TX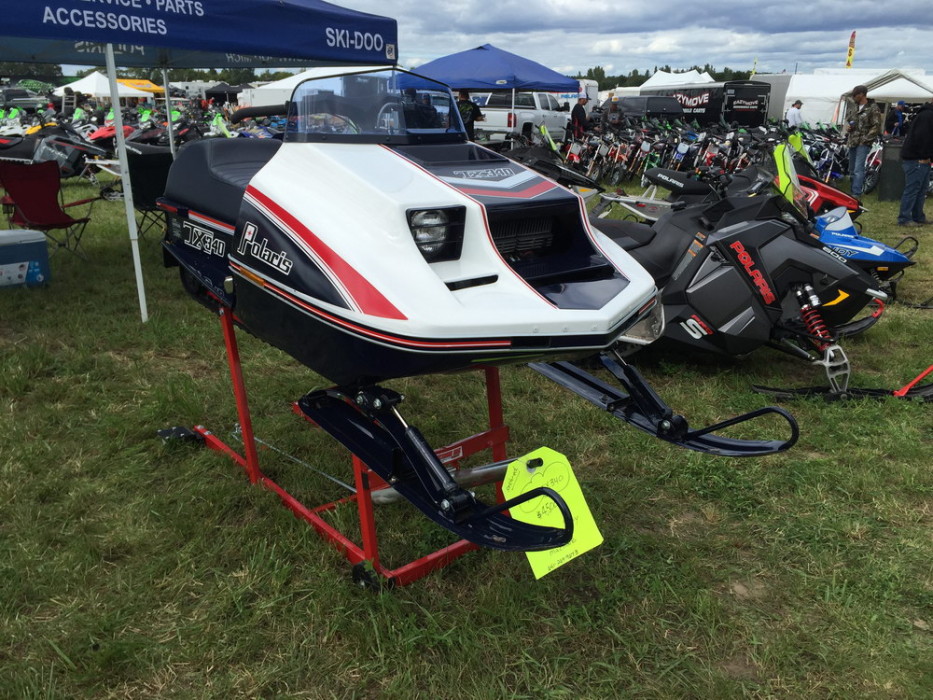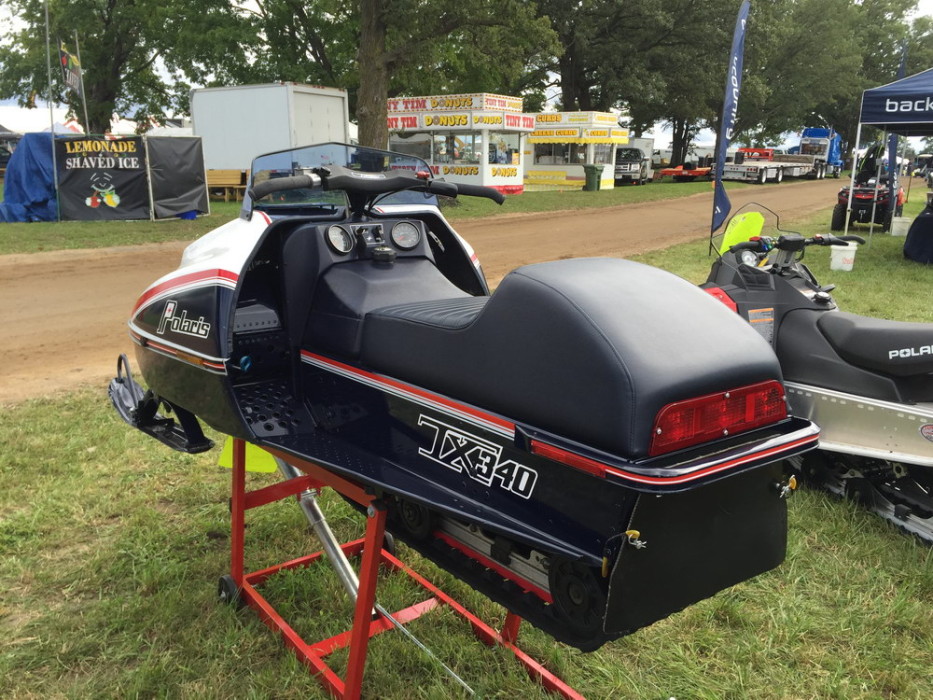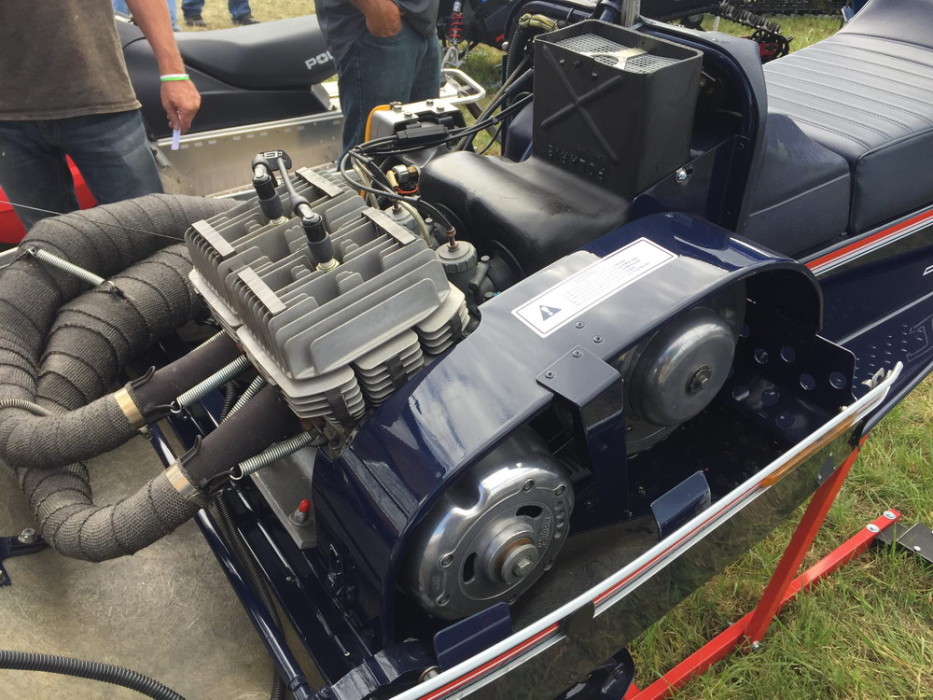 Someone in the swaps was selling this specimen of a 1976 Polaris TX 340. This machine was beautifully redone and looks like it came right off the showroom floor. One image doesn't do it justice. That's why we posted three.
---
5. Hay Days Merchandise Tent (er, building)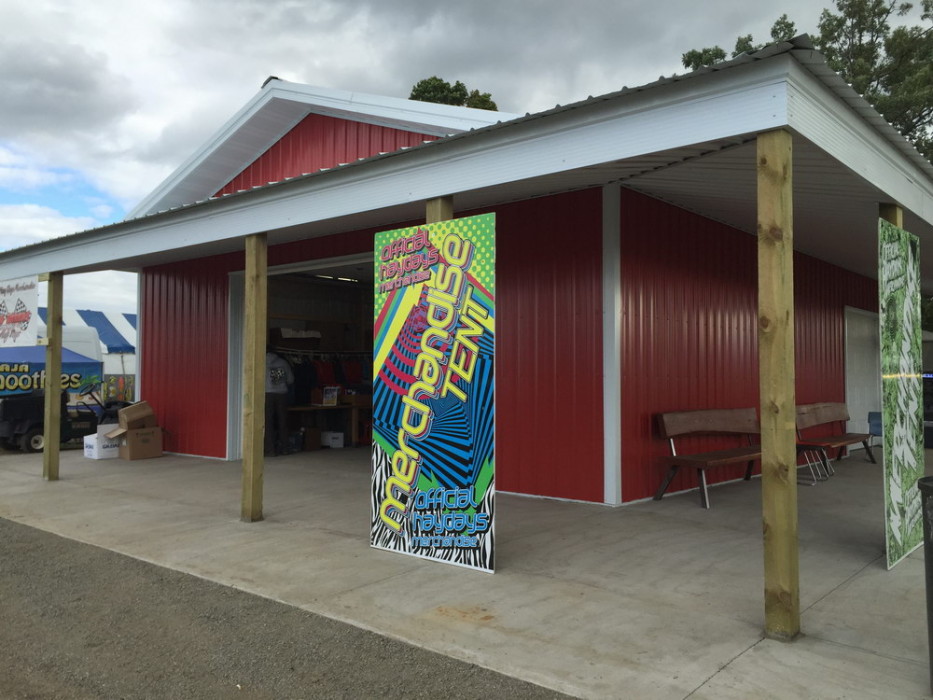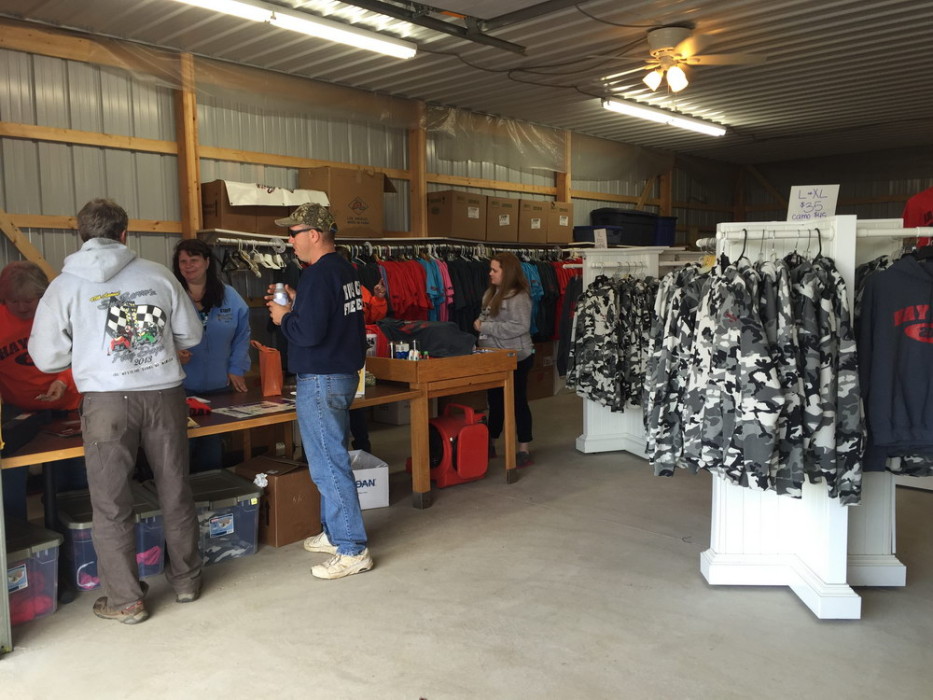 A permanent building was constructed showcasing official Hay Days merchandise. It wasn't hot that weekend, so sweatshirts sold best.
---
6. Yamaha Vector with 99,956 miles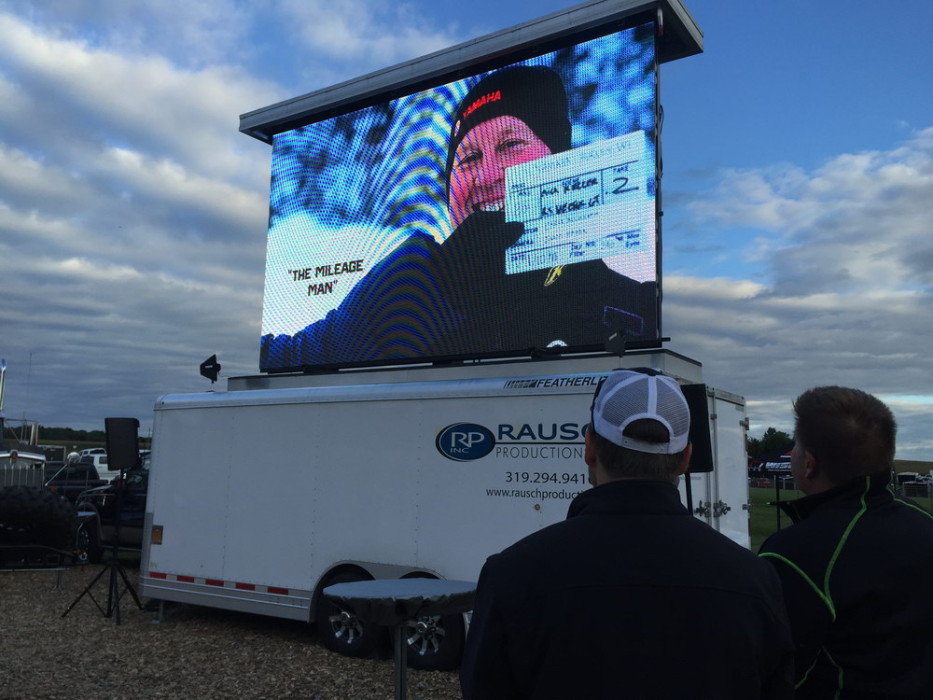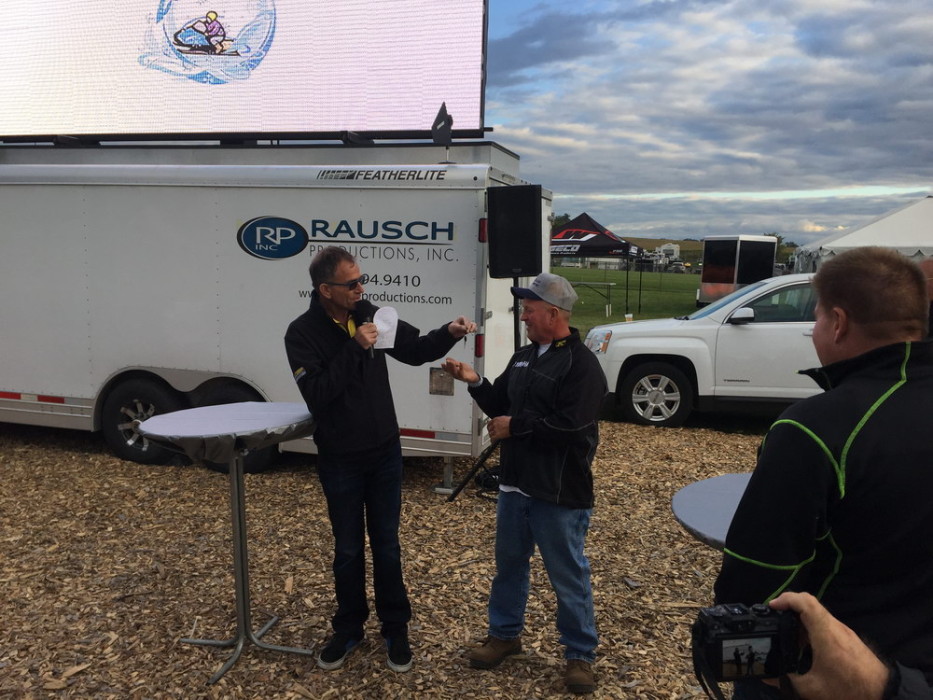 Nick Keller was challenged and took it upon himself to ride for a goal, and that goal was to raise money for cancer patients. He chose a 2010 Yamaha Vector and proceeded to rack up the miles. In 5 season, he put on nearly 100,000 miles with nary an incident. Yamaha handed him the key to a 2016 Yamaha Vector. We suspect Nick will do it all over again.
---
7. Ummm…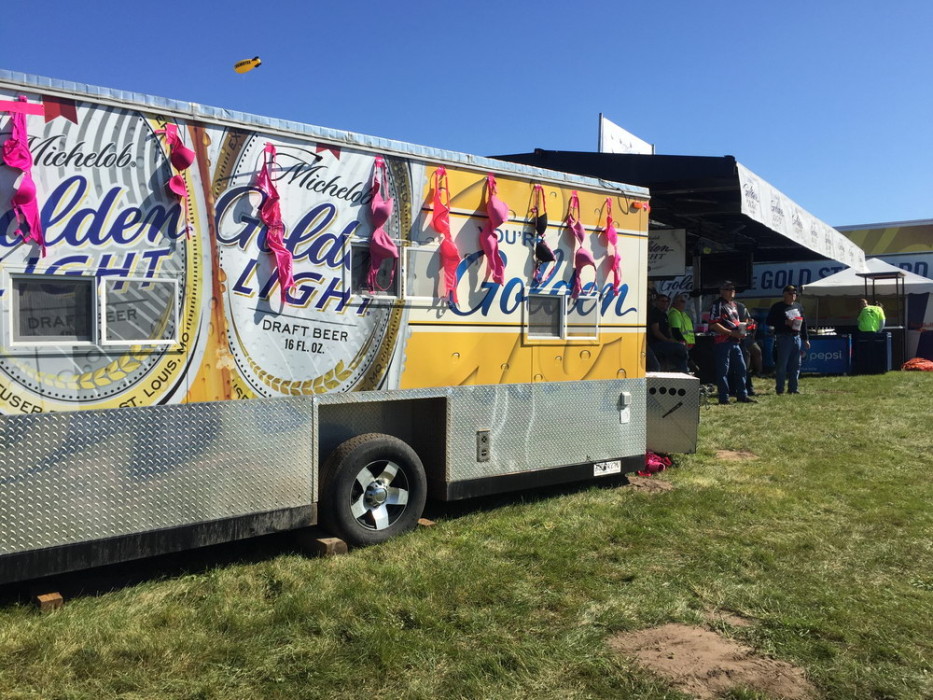 That is all.
---
8. 105MPH Yamaha "Venom" Kit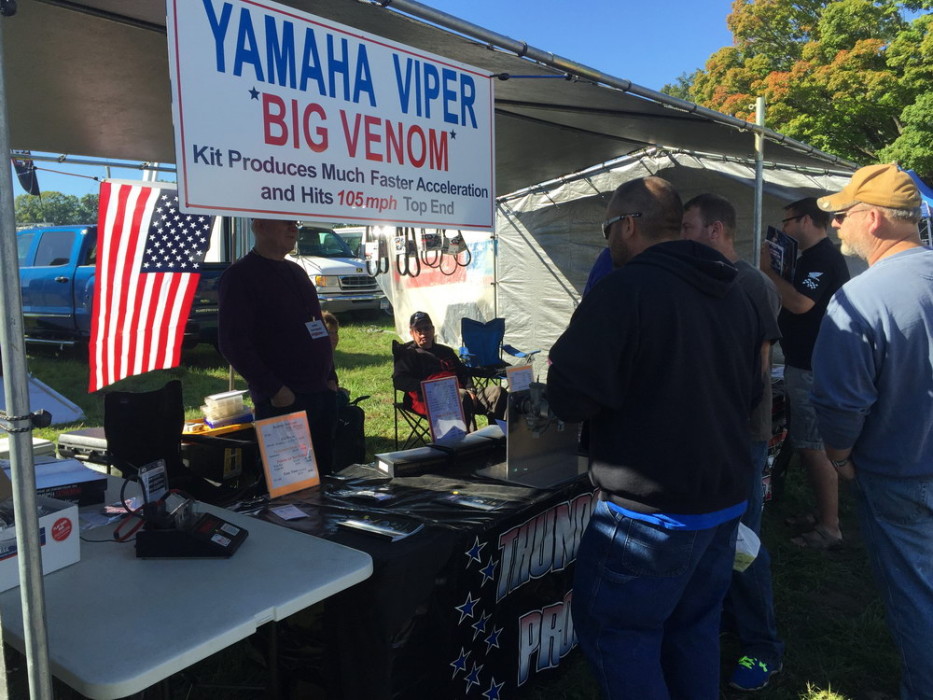 Our friends at Thunder Products put together a kit for the Yamaha Viper that will bring it up to a true 105 MPH sled. It's a clutch kit that allows the Viper to accelerate faster and hit 105 MPH. If you missed it, go to thunderproducts.com and order one up.
---
9. Aerocharger on a Ski-Doo Summit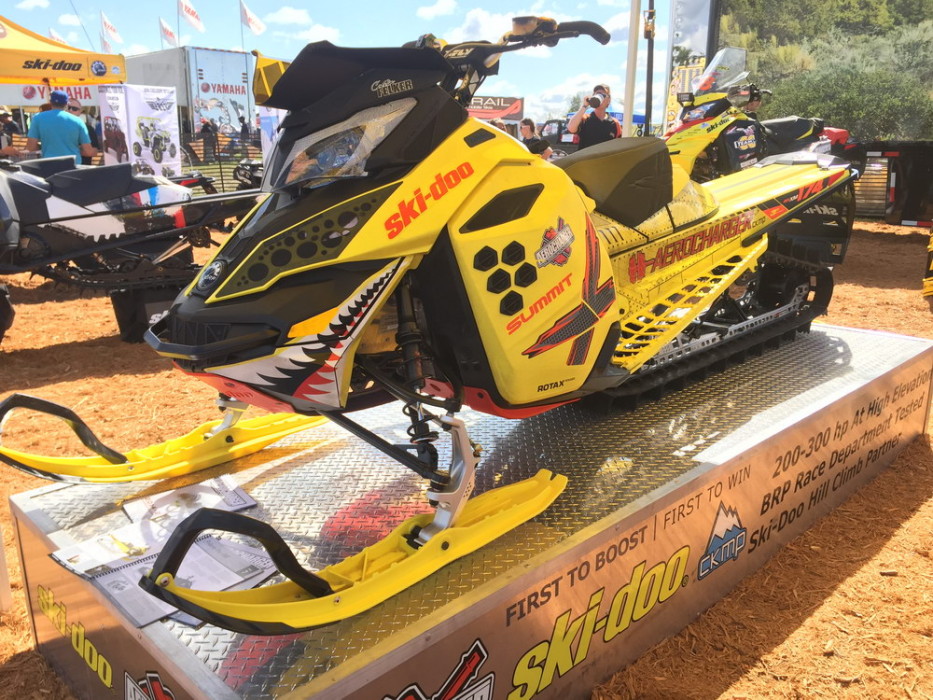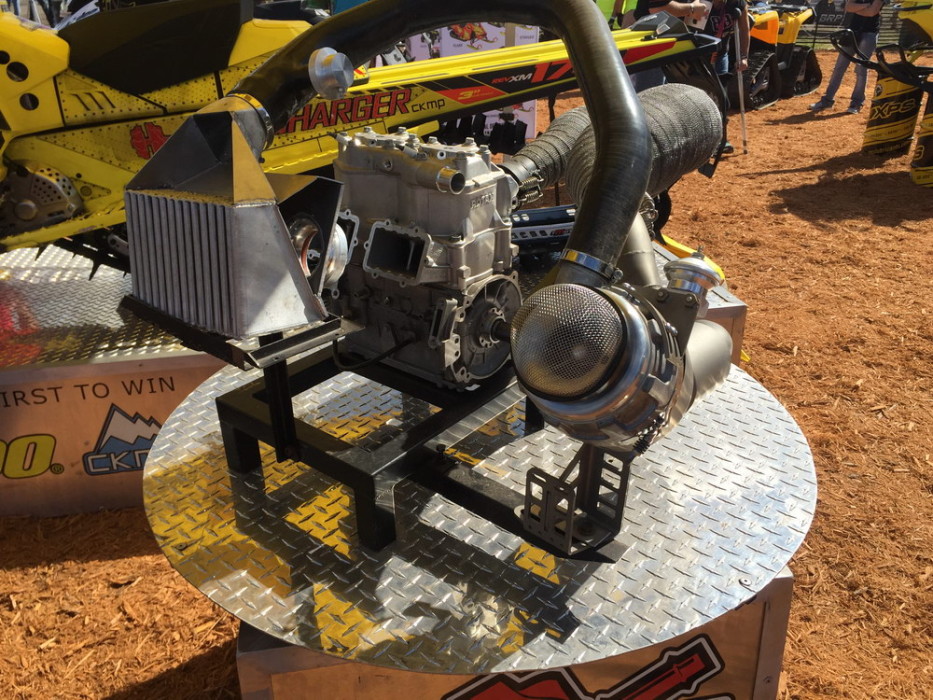 Up to 300 HP out of your Ski-Doo 800 E-Tec can be had with this turbo system. It's a collaboration between the BRP race team and Aerocharger. Check it out here.
---
10. Bottom Line Wearbars!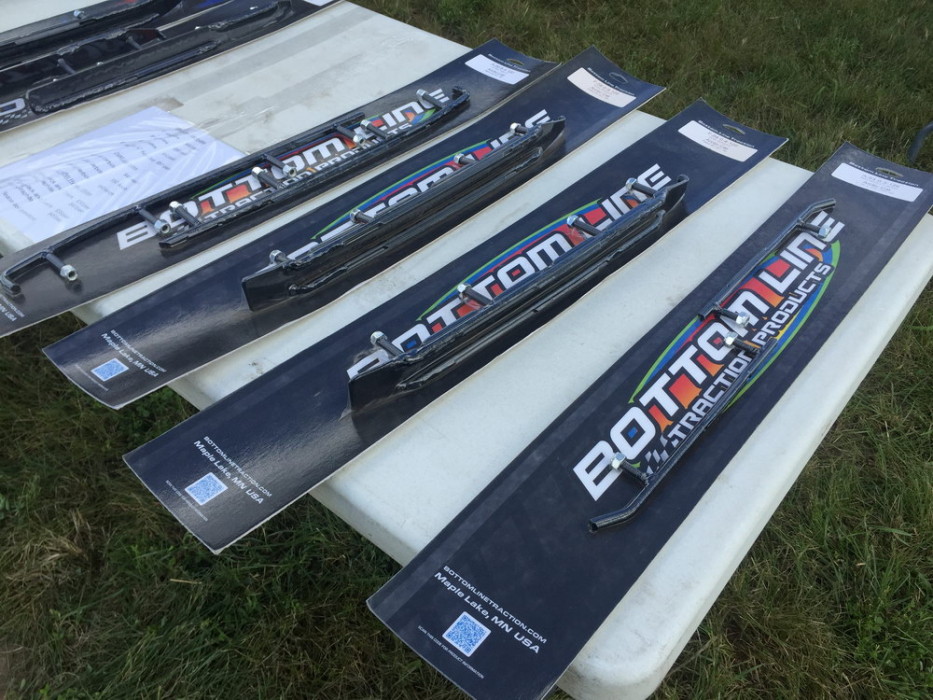 It's been awhile since we've seen the Bottom Line Traction booth at Hay Days, but we spotted the bars we love so much! Presented by wearbars.com, you can buy pick up these things at Fleet Farm and other retail outlets. For full stock, though, check out wearbars.com.
---
11. From Russia with Lust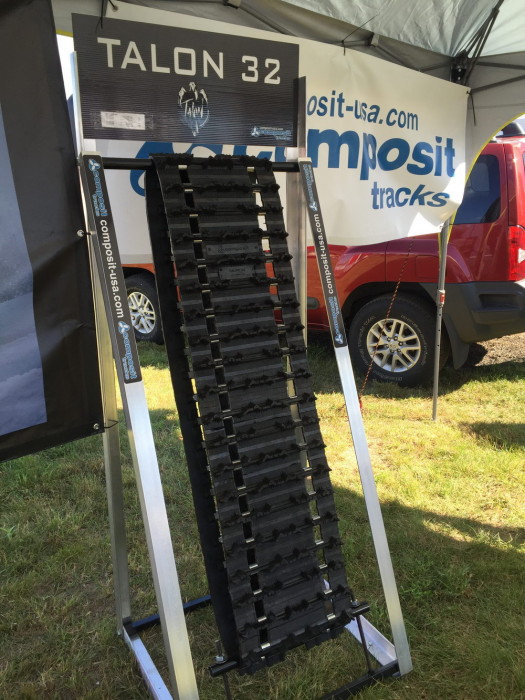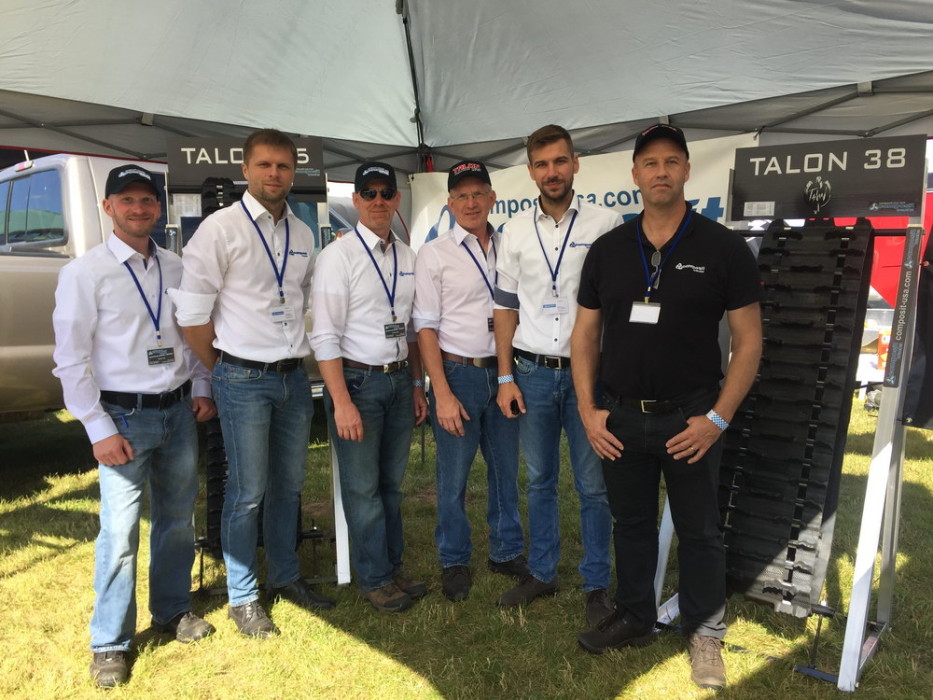 A new product that is sold exclusively through Fett Brothers is the Talon Composit tracks. Made and imported from Russia, these tracks are said to have equal or better performance than the popular brand here in the US, and are less costly. Plus, they carry a 3-year warranty! Go to Fett Brothers website for more information.
---
12. Arctic Cat SVX 450 Snow Bike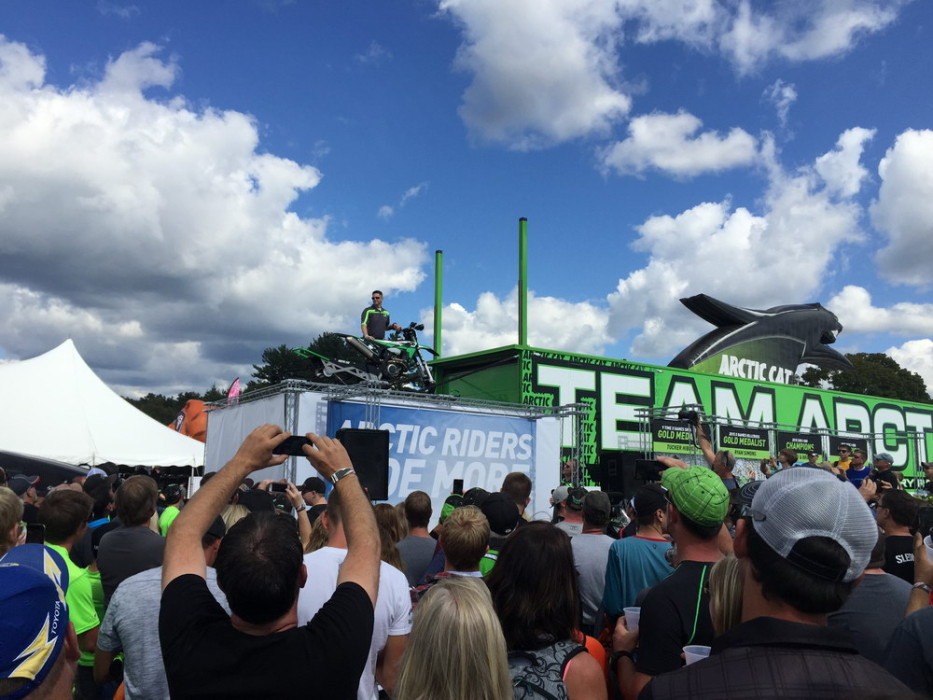 Shrouded in mystery, Arctic Cat did a reveal of a project they had been working on over the past 3 years. There is still very little information on this gem, but as soon as we know, you'll know.
---
13. Up North Technologies Modular Racks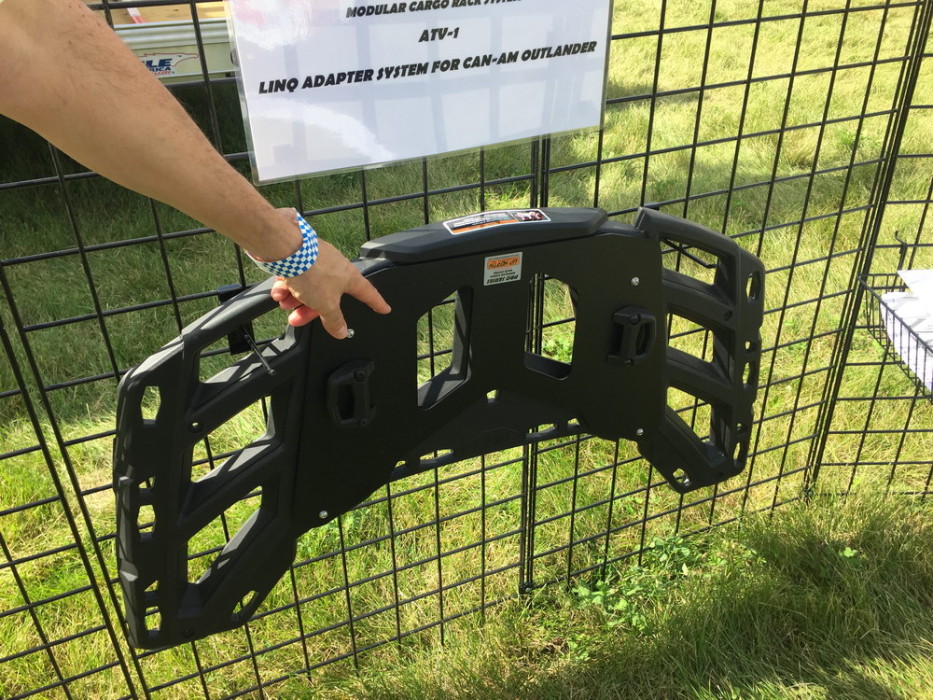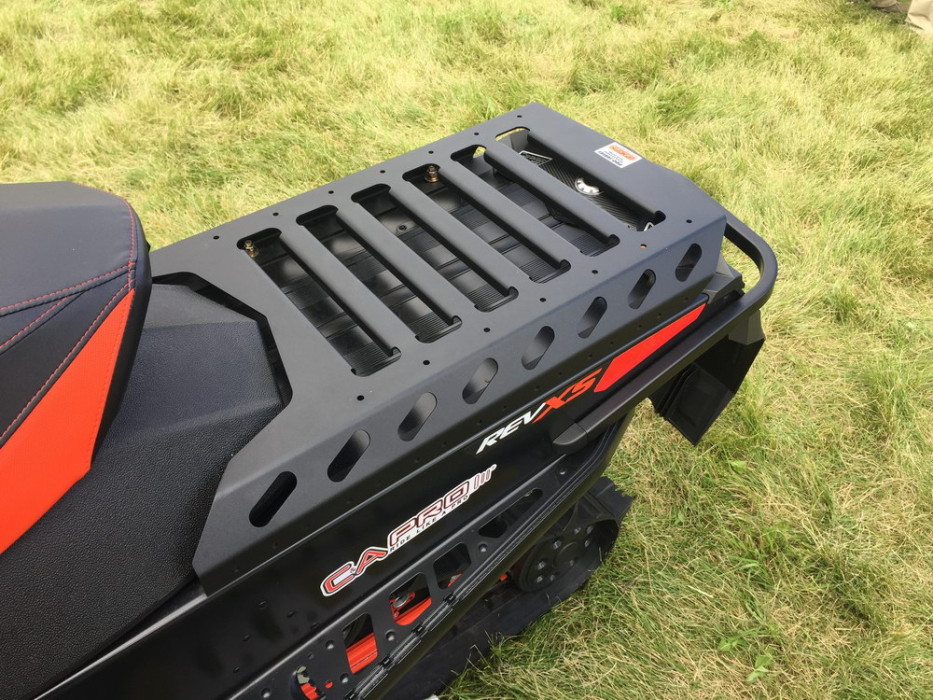 You may remember Up North as the company that sold those license guards a number of years ago. They have since gotten into some really nice modular racks for all brands of sleds. They were tucked away in a back corner next to the track, so you may have missed them, but you can find out a whole lot more by visiting their website.
---
14. Mad Ramps for ATVs (and possibly snowmobiles)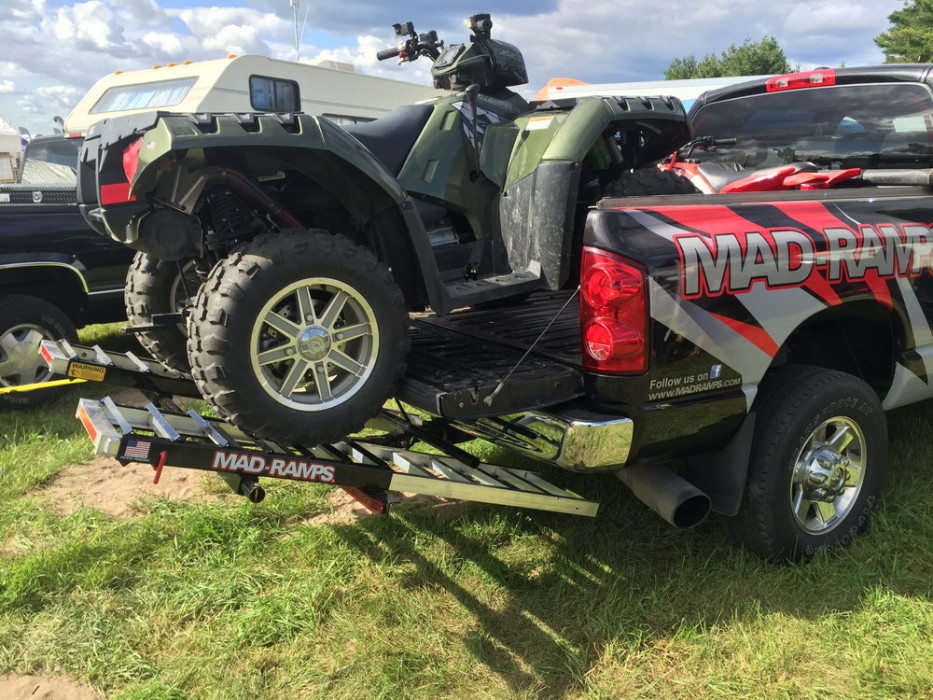 These interesting ramps are quite innovative, and allow you to carry your quad, even if you have a short truck bed. You can even use them on longer bed trucks and store gear ahead of the ATV. According to Mad Ramps, there isn't a lot of weight on the hitch, less than a trailer would be, so there's no stress on the truck bumper. Check out Mad Ramps here.
---
15. Paved Roads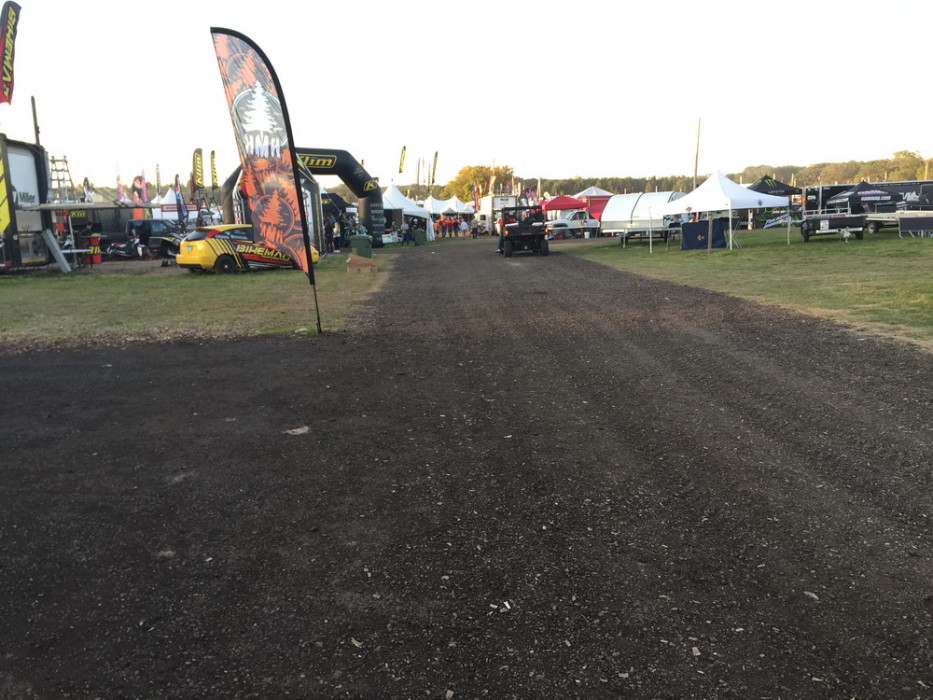 The Sno Barons improved the Hay Days grounds quite a bit this year, including paving roads for easier walking and better display layout. They are continuously reinvesting back into the grounds to improve it every year.
So there you have it. These are things you may have missed if you went to Hay Days. We highly recommend you visit Hay Days at least once in your lifetime if you are a true snowmobile enthusiast. It's an experience that is hard to put down in words.
---