It's always a great time at Duluth, Minnesota, especially when the snocrossers arrive. The 19th Annual Amsoil Duluth National kicks off the winter racing season by providing fun for the whole family. Racers of all ages participated in the snocross and the younger the racer, it seemed the more fun they had. There were thrills and spills, but nobody was seriously injured that is always good news.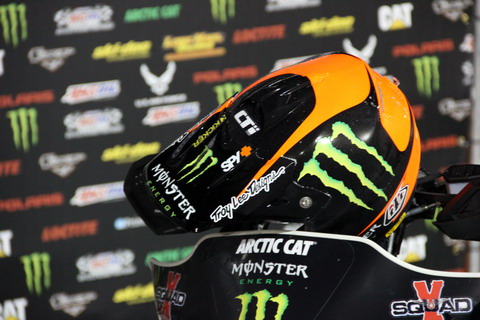 With Levi LeValle sitting out the first couple races of the season, TJ Gulla and Ross Martin had to step up for Polaris. They put on a good run in the stock class, but Tucker Hibbert suck past them late to take the lead just a couple laps from the end in the 20-lap Pro Stock final.
On Sunday, Tucker came from behind again to win the Pro Open.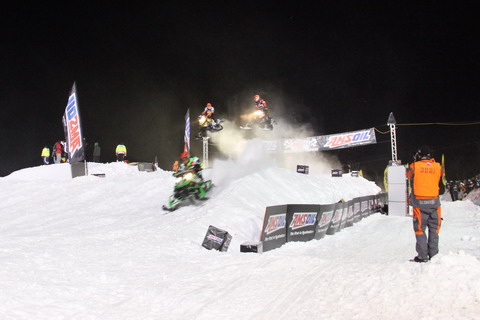 ISOC gets the crowd involved by tossing out t-shirts and other swag. They bring people from all brand affiliations in front of the crowd for some fun and reward them with a multitude of prizes. There's always good food and plenty of beverage to be had at this event and everyone was having a great time being entertained by Rob Powers and the ISOC crew as well as the snocross races.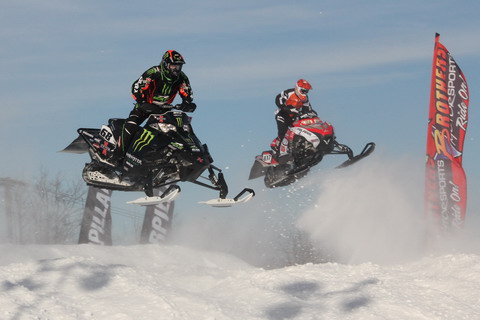 The freestyle team showed off their tricks and back flips during intermissions, further entertaining the crowd. These guys spend a lot of time practicing for these shows and sometimes end up in the hospital, as did Paul Thacker, the leader of the team.
If you are a snowmobile racing fan and have never experienced an ISOC National event, I encourage you to go. You'll have fun and the racing is exciting, no matter how you are, or how old the racers are.