Yamaha introduces the 2013 FX Nytro XTX 1.75 model snowmobile. This machine has several new features creating a true cross-over Yamaha that offers enough traction in the deep yet enough mobility on the trails.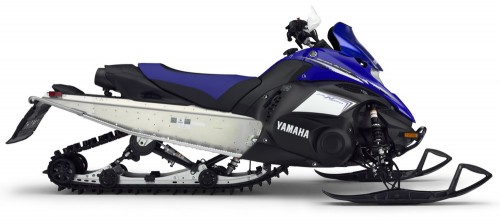 The 2013 FX Nytro XTX 1.75 features the sweet running Yamaha triple-cylinder 4-stroke with advanced fuel injection and Engine braking Reduction System, along with a new side-mount auxiliary heat exchanger. This motor has been the highlight of the FX Nytro and the peppiest 4-stroke on the market.
The big features on this model are in contact with the snow. The CK 144 rear suspension gets a new Camoplast Backcountry 15x144x1.75 track. This track has the clipped lug edges for better trail control, yet a lug that is not too tall or too short for a compromise that makes it a true crossover. New Extrovert Drivers all but eliminate track ratcheting when turning that much track on hard ground.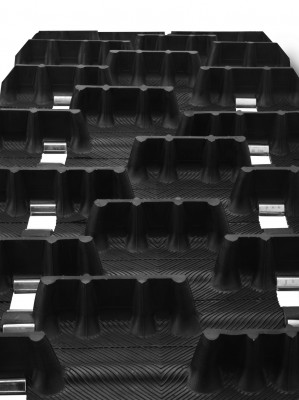 On the front Yamaha put new Tuner Dual-Runner skis standard. These are the skis offered as accessories last fall and they allow you to tune the steering with different wearbar combinations. The front suspension also gets HPG shocks.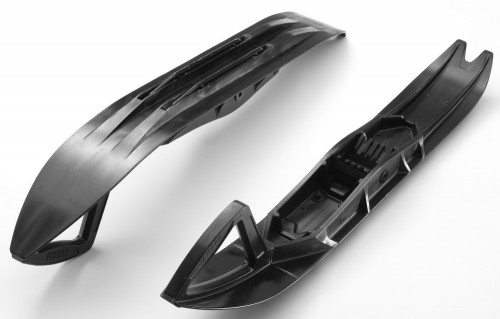 Something that a lot of people have been asking for is dual hand and thumb warmer controls, and this model finally has them. While the single-lever control worked fine, it isn't as intuitive as dual controls.

Finally this model comes in Black and Charcoal or Blue and White, but both have a black painted front suspension, spindles, and bumper.