It's been unseasonably warm at the tail end of this winter and it's easy to get spring-fever. While most of us didn't have much riding time, our sleds have gotten a year older. If you didn't get a 2012 snowmobile last season, now is a great time to stake your claim on a 2013. The manufacturers have gone to great efforts to make sure you get the best and most personalized deal now and some manufacturers will even get you a sled you can't get during the season. Here are the spring deals in a nutshell.
Arctic Cat
End Date: April 20, 2012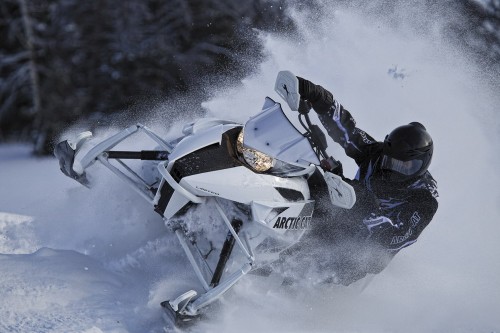 Arctic Cat offers the same models in the Fall as they do in the Spring, but you can't get the same deal and you'll be taking a chance that the model you want won't be available. Last year Cat sold out of every 1100 Turbo they could build and had limited numbers of the popular Pearl White and Orange color.
Arctic Cat is offering your choice of either 6.9% financing for 60 months or No Money down, No Interest, and No Payments until March 1, 2013. Plus with either deal you'll get a 3-Year Warranty and $500 Cat Cash for gear and accessories. Simply put $500 down by April 20th and take delivery by October 1st, 2012.
There are some limitations and you'll have to see your Arctic Cat dealer for details, but this will get you the best consumer program available from Cat.
Polaris
End Date: April 23, 2012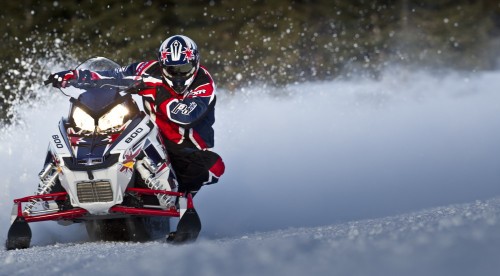 Polaris invented the Snow Check and they don't disappoint for 2013. They offer exclusive body colors and extended warranties if you order this spring. Their retro colors have been popular and turn the most heads, but you can only get it if you Snow Check.
In the US on the 2013 Snow Check Select program Polaris is offering your choice of $600 in parts and accessories plus a 2 year powertrain warranty or a 4 year Polaristar bumper-to-bumper warranty. In Canada you can get either a 3-Year Polaristar warranty or 2-Year powertrain warranty and up to $1000 in Pure Polaris gear. You can build your own sled online and customize the options that you want including engine size (600 or 800), electric start, windshield height and color, wind deflectors, ski-color, mirrors, and more.
You can go to the web site to build your model or visit your Polaris dealer and let them help you configure a model.
Ski-Doo
End Date: April 16, 2012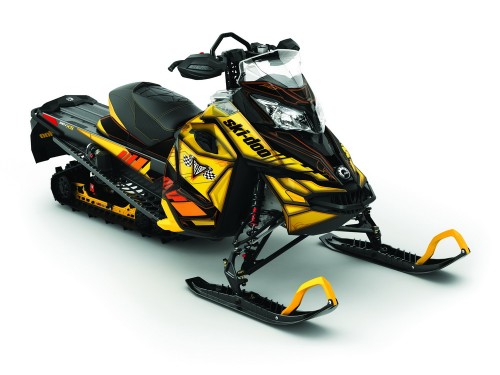 The only time you can get an "X" model from Ski-Doo is if you order in the spring. Along with that, Ski-Doo's Spring Fever Program gives you some choices. For Summit riders Ski-Doo is offering a 3-Year bumper-to-bumper warranty on a REV-XM platform or a Wrap Kit or Electric Start or other dealer offered options.
For REV-XS riders Ski-Doo is offering 2-year engine coverage or the rMotion Quick-Adjust or a Wrap Kit or other dealer offered options.
You can get a combination of the offers as well, but you'll have to see your Ski-Doo dealer for details.
Yamaha
End Date: April 16, 2012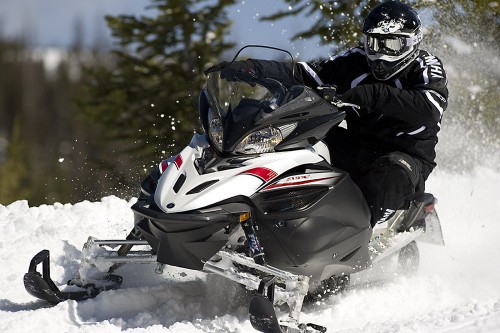 Similar to Arctic Cat, Yamaha doesn't have spring-only models, but you do get one of the best deals in snowmobiling. Yamaha is the only manufacturer that doesn't give you a choice. With Yamaha you get it all.
If you order a new 2013 Yamaha snowmobile on their Spring Power Surge program, you'll get up to $800 customer cash for Yamaha gear and accessories, plus a free 45th Anniversary fleece jacket, plus a 3-year warranty, plus zero interest for 6 months.
See Your Favorite Brand Dealer
The winter we just came off of is not your typical winter. We will get snow again and we'll be riding many more miles. With the spring offerings from the manufacturers, you're sure to get the sled you want without waiting.