With little time and even less snow, one of our MaxSled Test Pilots was able to take the 2015 Polaris Switchback 800 HO 60th Anniversary Edition out for some initial seat time. Yes, that is a long title. Is this sled worthy of it?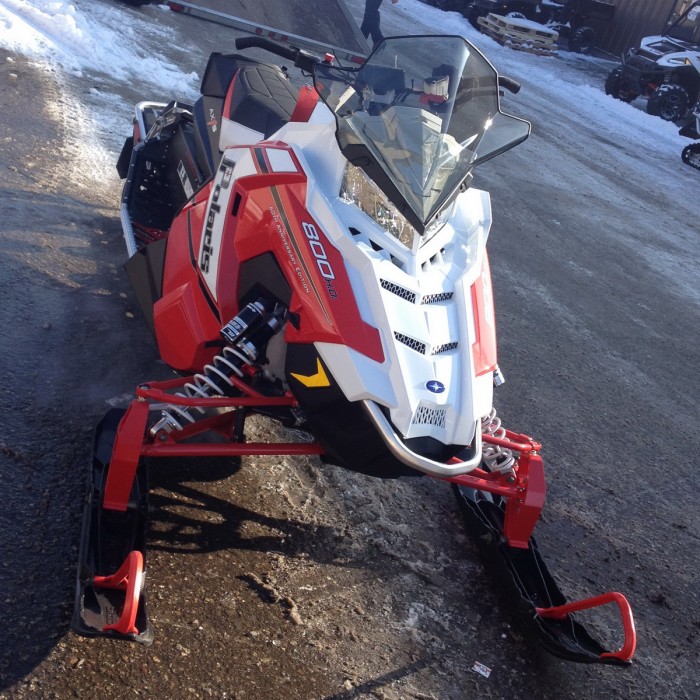 When we first picked up this sled, we noticed that the color scheme on this Switchback 800 AXYS is striking. A 60th Anniversary is the basis for this one, with a white center hood and vintage logo. It is very evident that more time, engineering, and money have been invested in this sled than we can even imagine. Many improvements have been made since we tested the very first Rush Chassis a few years ago.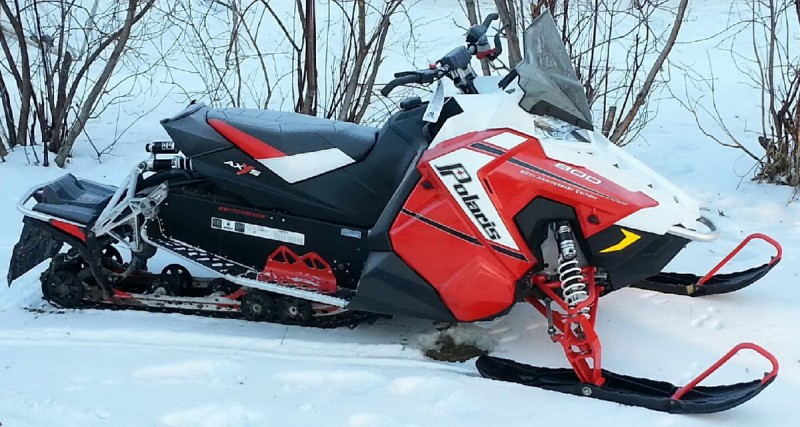 Sitting on the sled for the first time you find an excellent rider position with plenty of room for movement without your knees hitting the hood. The seat material is excellent. Comfortable with just the right amount of grip to lock in but still move around. Handlebars are high and very comfortable in width. They are very adjustable for anyone. Controls, which are some of the best I've seen, are easy to use and adjust. The hand warmers just plain work which is good with this sporty windshield on a cold day.
The new PRO-XC suspension is easy to adjust with just your gloves. Once the preload and clickers are adjusted to your liking (which seems almost infinite) hang on because this sled will take anything you can dish out. With marginal snow in many areas I was amazed how the rear suspension smoothed out a plowed field. It was almost hard to believe. It is really a "point-and-shoot" feeling. When jumping an approach the AXYS tends to be a little tail heavy but not bad.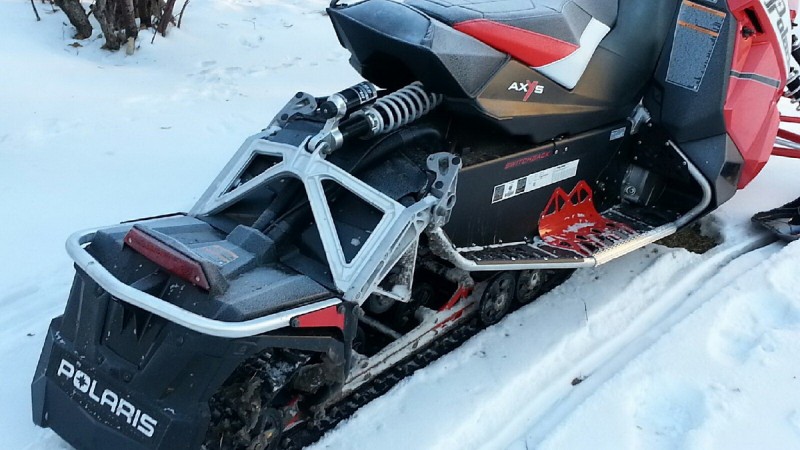 Day or night the LCD Digital Gauge is something special. Highly visible at all times and so packed with information it is really on the high end of technology. The GPS function in areas you are not familiar with could really be a life saver. You name it and it monitors everything you would ever need.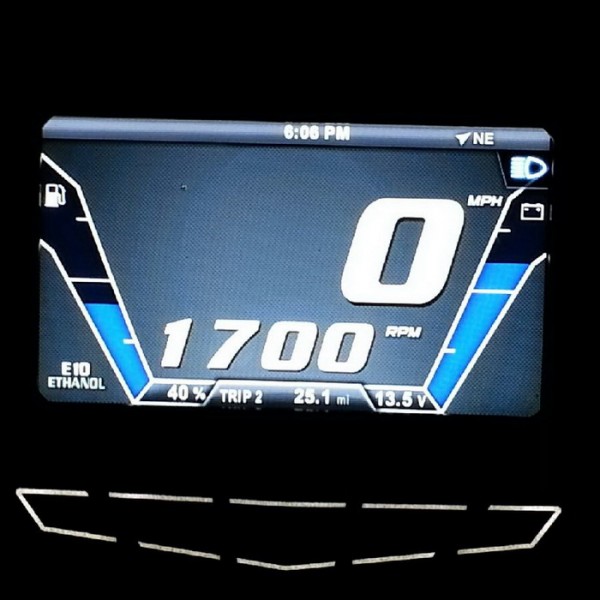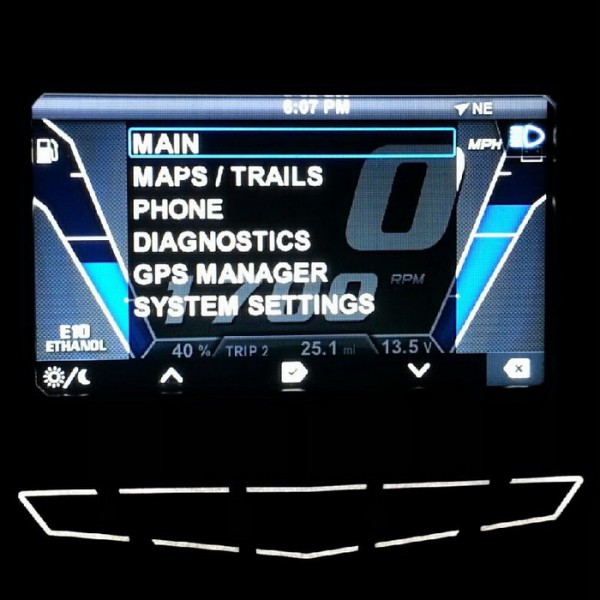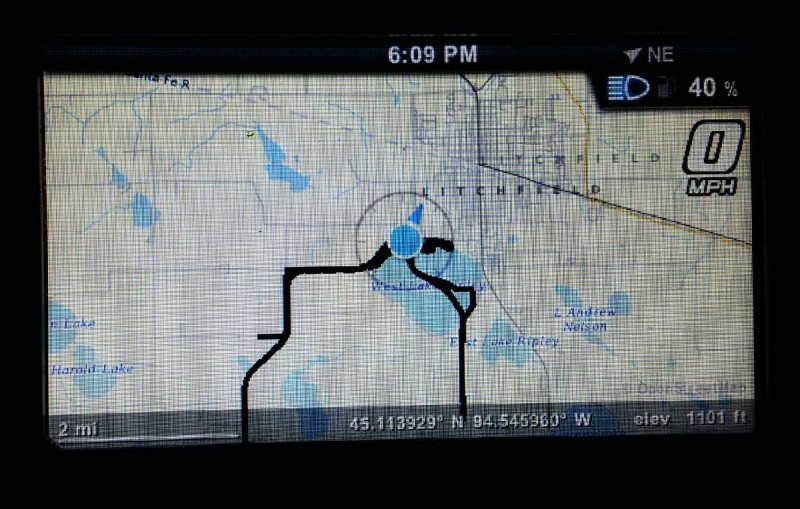 With the night brings the LED Headlight – WOW! This has one of the brightest clean white projections I've seen. Tail lights are also LED making the entire lighting system bright and durable.
Saving the best for last is the 800 H.O. motor. It is evident a lot of good changes have been made. This engine pulls harder than any Polaris 800 I've driven. It revs like a 600 but pulls like a 1000. It needs every bit of the 136" track to hook up. The other noticeable fact is how smooth this 800 idles or runs at full throttle. No vibration, just awesome power.
This Polaris is a real winner. We just need to pray for more snow so we can get more seat time!
Here's waht people have been saying about this new chassis and motor.
You can watch more videos here.