The season came to an abrupt end for testing on our 2015 Polaris 800 HO Switchback. This was a tough year to find good snow in the Midwest. That being said, the MaxSled crew racked up some miles and now we're ready to lay it all out for you with our thoughts on the 2015 Polaris Switchback Pro-S 800 H.O. AXYS.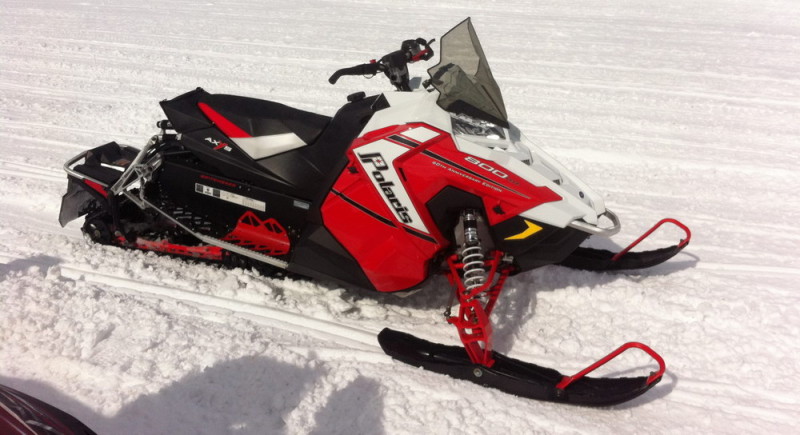 Snow Check season is here and it's time to figure out what's going to be in your garage next season. One of the first things I noticed on this machine was how well the setup was from the dealer. For the most part we found the front suspension setup just a little soft, so with a few clicks on the Walker-Evans shocks, it was perfectly dialed in.
On the trails, this sled is as good as you could ever dream of, or maybe even better. One of the biggest things you will notice is the bumps (or lack thereof). You will see them and wonder where they went as you drive over them. You feel nothing but smooth trail. Other sleds are good over the bumps, but this one beats them all. I have been somewhat reserved about the looks and all the moving parts in this rear suspension over the past few years, but Polaris made huge improvements and it looks much better since the first year of the Rush. It's starting to grow on me. I can tell you this, it flat out works like no other. I just can't say enough at how impressive this sled performs over any kind of trail condition.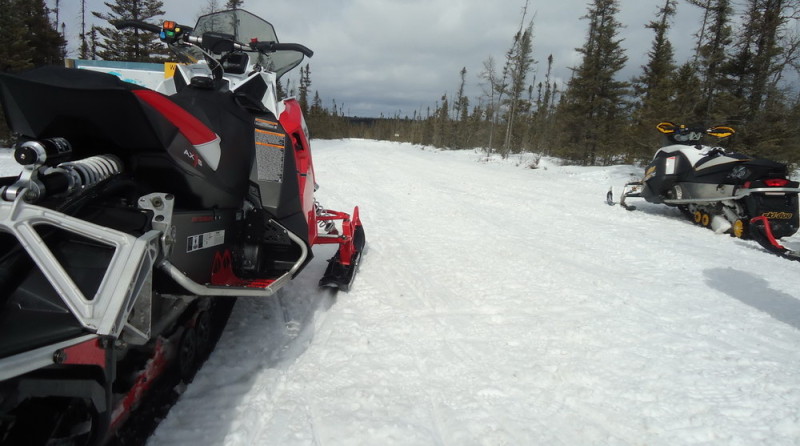 The seating position has you even more forward and feels a little higher which I really like, however there is a small downside here. You have a harder time sitting back and riding because gravity takes you forward. Knee pads are needed as you will find your knees laying against the cowling. One other note is the side panels are not rounded like other brands. They are very squared off and while riding aggressively, I found my knees on the outside edge of this sharp corner. I like to hug the sled with my knees because I feel I have more control, and this sharp corner doesn't allow me to do that. I would like to see a change here.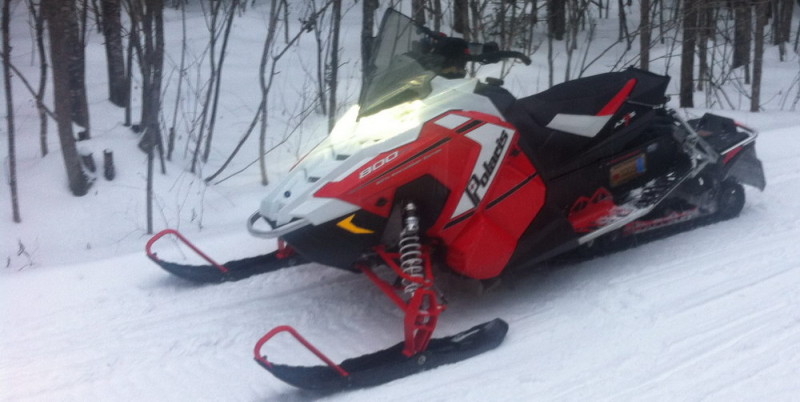 The new LED headlight is a huge deal here. This might not be big on your radar screen but if you think about it, we have always wanted to be able to see better at night. With Polaris's new AXYS, all other snowmobiles headlights look yellowish and outdated to me now. It's amazing at how crystal clear and white everything looks while riding the new AXYS and the distance you can see. I had riders behind me comment on how well they could see the woods and the trails through the snow dust from my LED headlight. That pretty much tells the story.
The new 800 H.O. has a lot of torque and is extremely responsive. It has great 'seat of the pants' feel. Our fuel economy was around 13MPG and oil consumption was about average.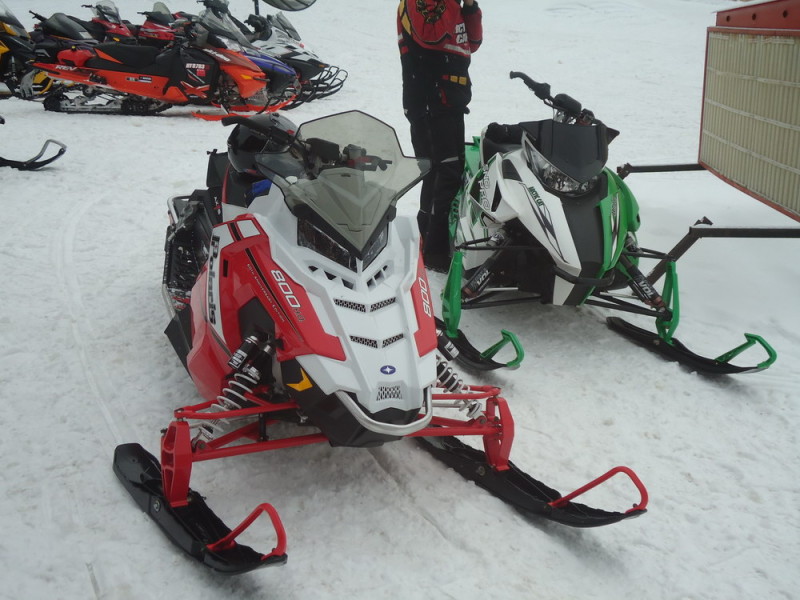 Hand warmers worked great on cold days and they were very easy to use while riding. The new side panels really do work very well at deflecting the cold air.
The new gauge is awesome. I am not the savviest with electronics, but Polaris's Interactive Digital Display (PIDD) put me over the top. The GPS is the greatest part, you will never have to pull a map out again, and it connects with your Rider-X app on your phone. You will need to spend some time getting to know all of the features. Bluetooth connection from your phone to your snowmobile; who would have ever thought? Thank you Polaris for that.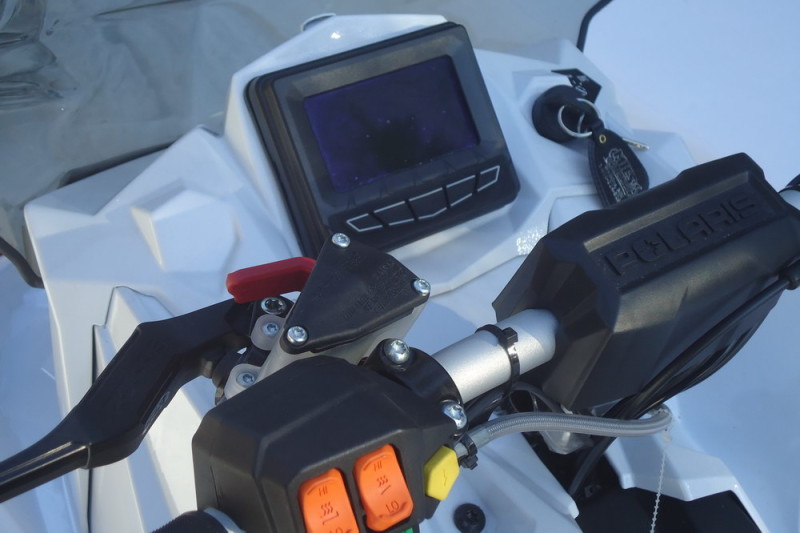 The overall handling feels very natural and while you might get you a little ski lift once in a while, it's nothing to worry about. The steering feels very light and it goes wherever you point it. The traction was way better than I thought it would be, however, studs would still be nice with all that power. The Polaris Switchback 800 H.O. AXYS has to be one of the best trail sleds I have ever ridden. It has a huge, sporty attitude and is everything that Polaris claims.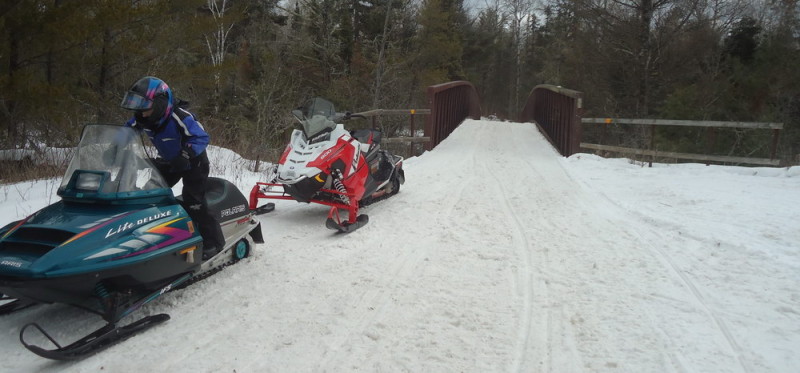 My wife has been a snowmobiler for many years and is a very good rider, better than most guys out there. After having three kids and many back issues she hasn't ridden for 13 years. I talked her into trying the new Polaris 800 H.O. Switchback AXYS and we ended up putting on over 250 miles that weekend and she never had any issues with her back and commented that she could have gone much further. Just when she thought snowmobiling wasn't something she could do, the new 2015 Polaris Switchback made it possible.
My only wish is that our season was longer and we had more snow. We could have put on many more miles on this gorgeous machine.