They are here! The 2015 Yamaha Snowmobile line-up. Get ready mountain riders, you will be thrilled with the Yamaha line!
When Yamaha put their team together, the focus was clearly to get a bigger piece of the pie in the mountain segment. The mountain segment is one area that Yamaha really wasn't growing in ninja turtle bounce house and they had to come up with something to turn things around. They knew they needed something lighter weight and durable. Yamaha needed the vehicle to have more control and maneuverability; and of course their tried and true reliable engine with the potential of adding more boost. Yamaha also recognizes that mountain riders look for balance, agility, flotation, and response in their vehicle. So that's where were going to start.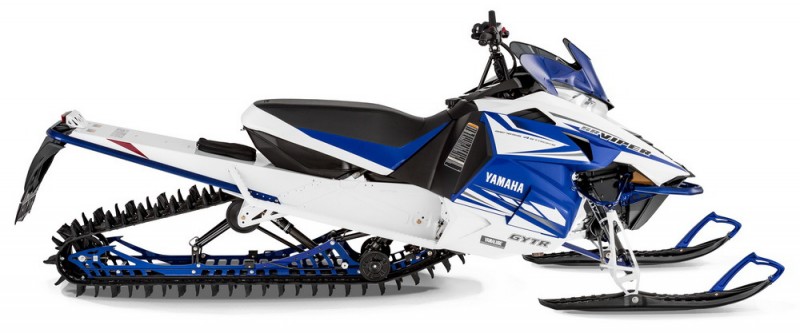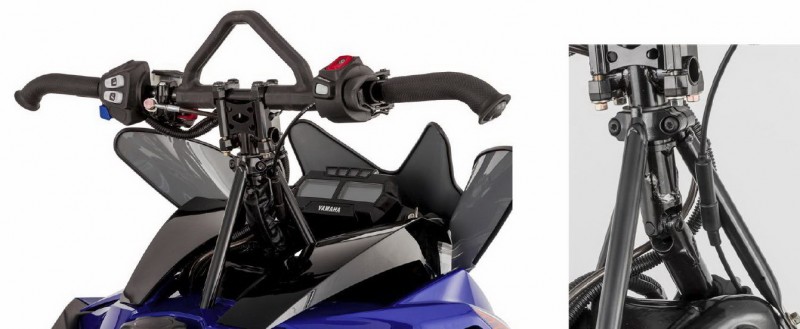 Introducing the all-new 2015 Yamaha SR Viper M-TX. The SRV Mountain chassis features a powder-coated tapered tunnel that is lightweight and has excellent clearance for snow. In addition it has great snow evacuation. The running boards have a more aggressive anti-slip grip with large enough holes so snow doesn't have a chance to build up.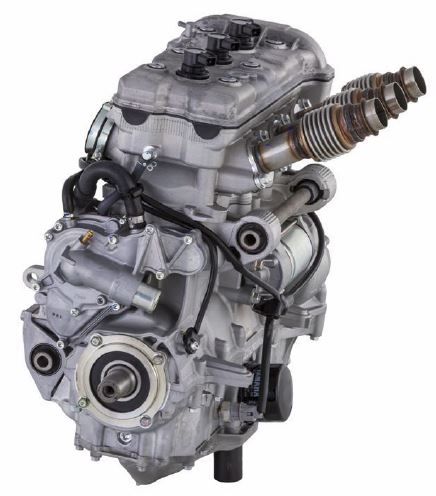 This also comes with a strap on the mountain bar. The new mountain seat is shorter and lighter and tappers towards the front of the cockpit. Yamaha put a lot of work into their clutching, calibrating it to optimize quick shifting and belt durability.The new vertical steering design is a tripod design with a tall riser for optimized rider position.
It's powered by their Genesis 3-cylinder motor with new ECU mapping for better response and high torque. The rear suspension is a Fox dual shock design with 15.5" of travel, which comes in a 162" or a 153" Powder Claw track with 2.6" profile. In addition, it has new lightweight extravert drivers and conjoined rear wheels in the back. The front suspension uses the Fox Floats 3 with 9.5 inches of travel and skis are adjustable with either a 38" or 39" center to center ski stance.


For 2015 the Phazer M-TX comes back with new graphics in the line. But wait…where's the Nytro? Sorry Nytro lovers but it's GONE!!!!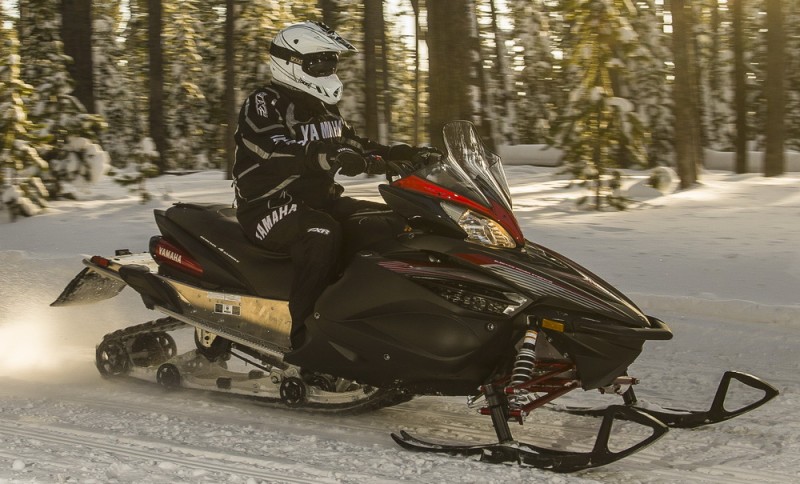 In the crossover segment Yamaha brought back its Apex X-TX with new graphics. It's hard to change something that's almost flawless.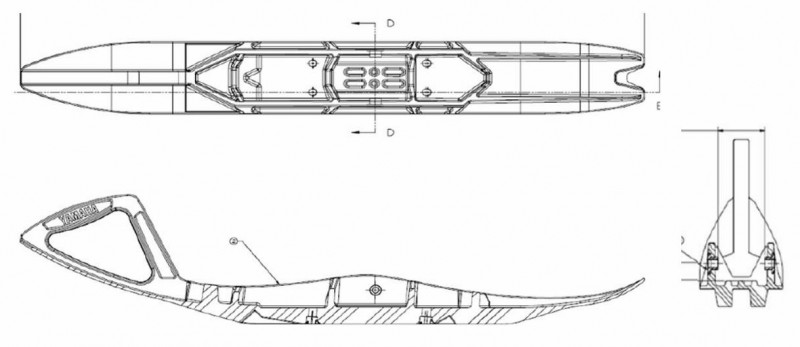 The SR Viper X-TX SE for 2015 gets a new deep keel tuner ski with a 5mm deeper keel, a steeper keel angle and an elevated bolt hole. This is a Viper-only spec for improved deep snow and a more aggressive bite. This sled is available in red/white or blue/white color combination.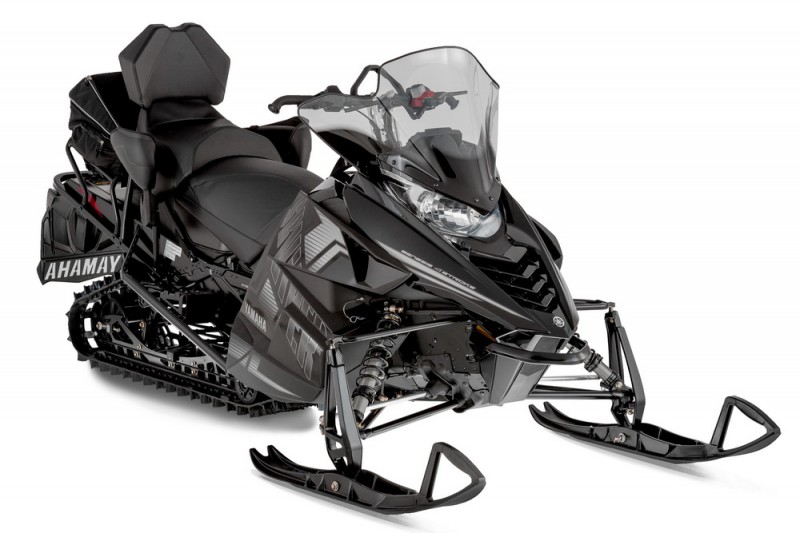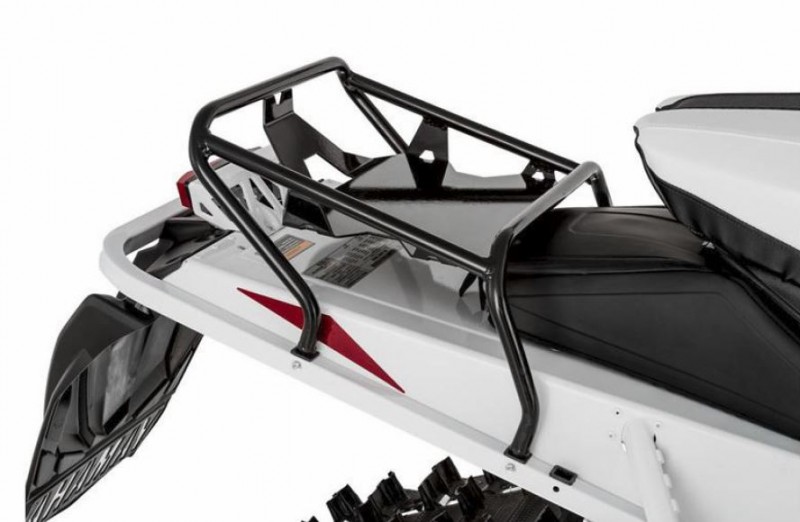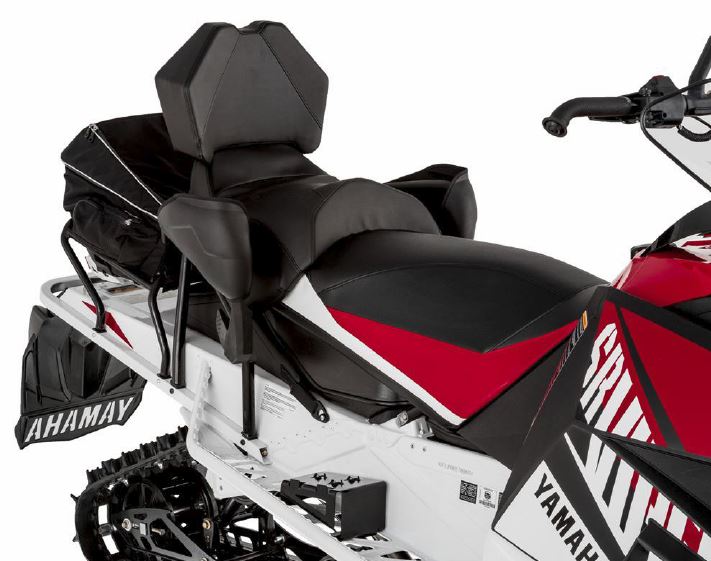 New for 2015 is the SR Viper S-TX DX (deluxe). This new model features a modular rear bumper with standard rack. Also comes with the new deep keel ski and a taller windshield. This is the crossover you can really customize to your needs, such as passenger seating, more storage or really whatever you want. It also comes with a 15×141 x1.352 cobra track and heated seat. If you're looking for an on/off trail package with the most versatility, this is the one.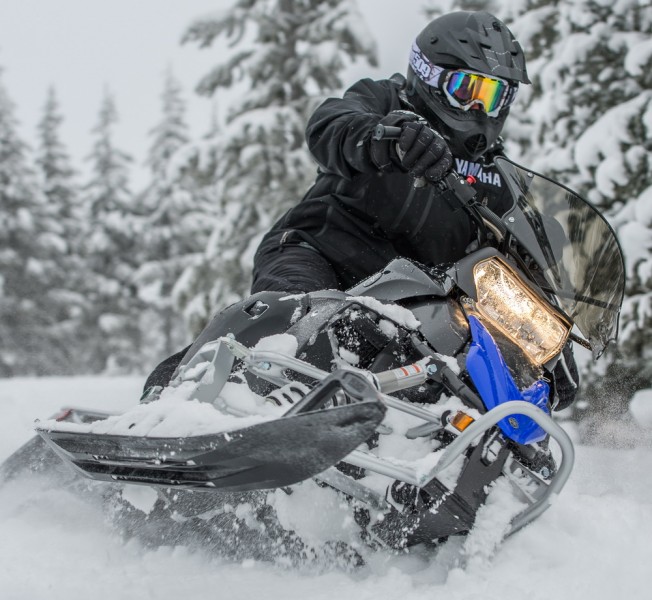 The Phazer X-TX is your 80 hp sled that's back in the crossover segment.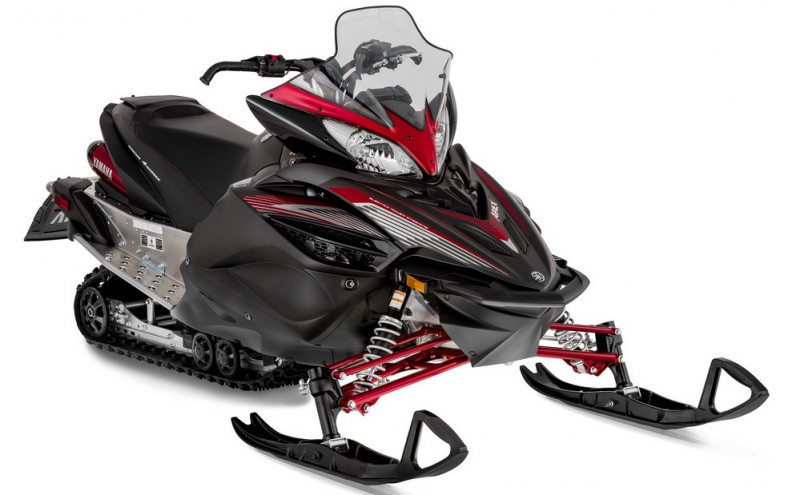 On the trail side, the dependable, smooth, and reliable Apex family returns. The Apex family is truly built for a high mile day that puts a smile on any operators face. We've always loved this engine and are happy to see it stay.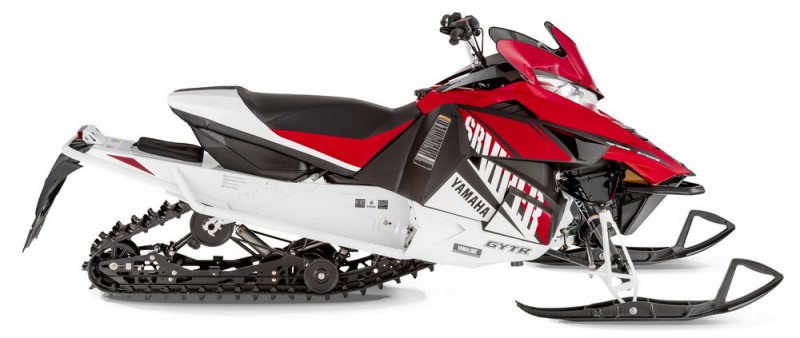 The SR Viper R-TX is back with the new ski. This 129" Ripsaw track and Float 3 Fox shocks make this sled a great package.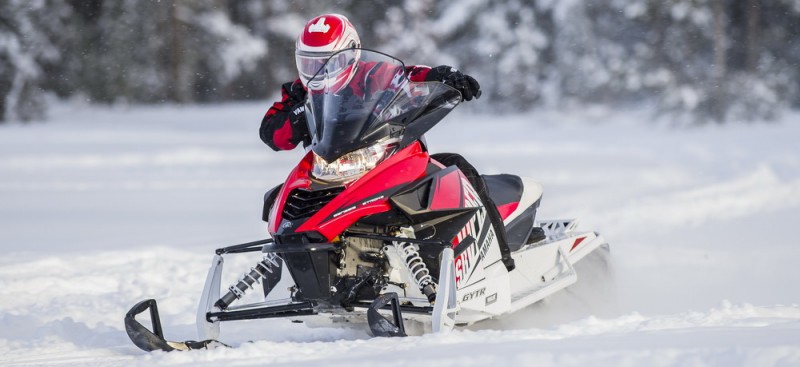 New name is the SR Viper R-TX DX (deluxe). This sled has the coil spring suspension, taller windshield, a large trunk-bag and heated seat. This sled also gets the deep keel ski and comes in two colors black or white/red.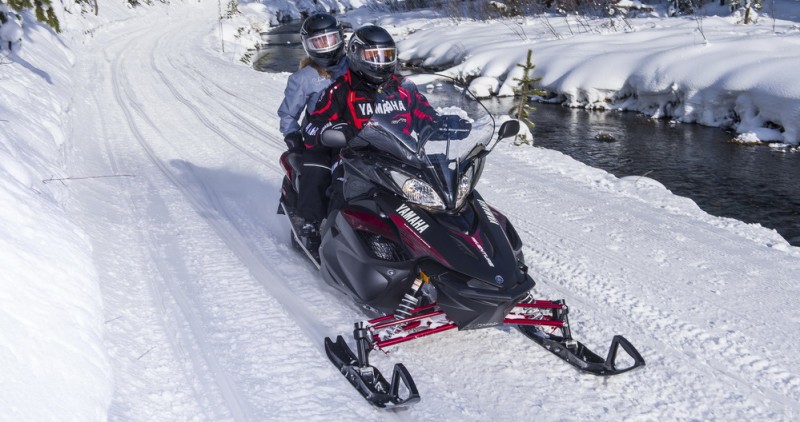 The three cylinder Vector family is back with new graphics as is the Venture GT, and Phazer R-TX. Again it's hard to change what's already great.  However the RS Venture TF comes with 15x151x1.25 Ripsaw track. It also has an articulated rail and tow hitch.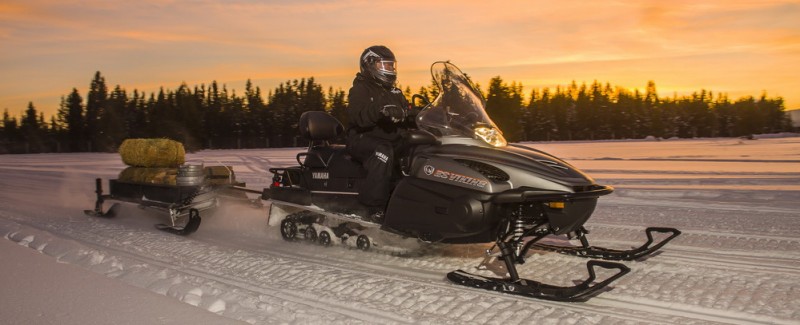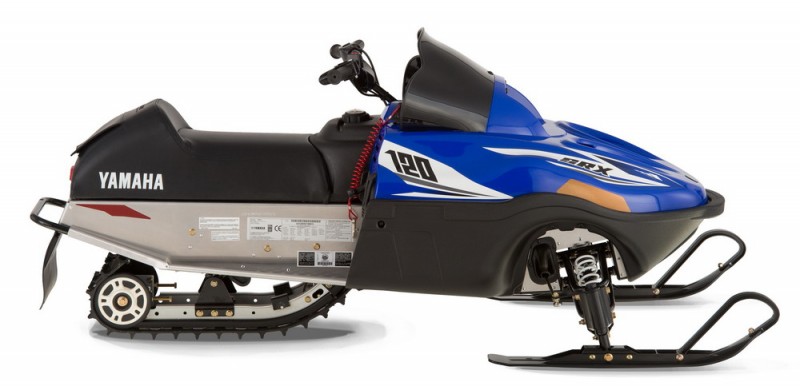 Other sleds for 2015 is the RS Viking Professional, Venture MP, and the SRX 120. All with new graphics.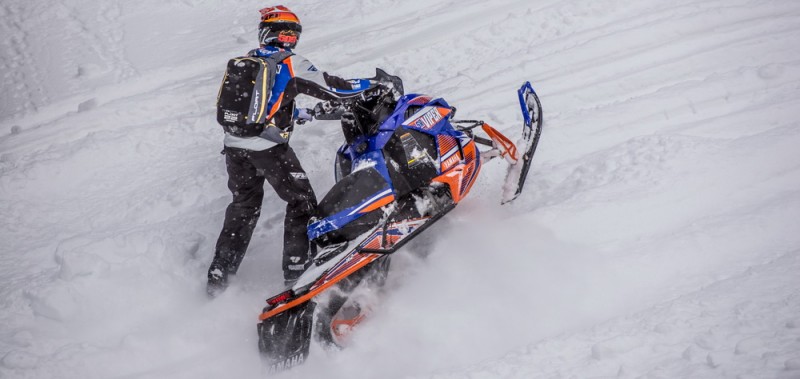 Yamaha is bringing back their Limited Edition Spring release models, however these will only be available to consumers who put money down on these sleds. Dealers will not be able to order stock for their showroom, keeping these models truly special and unique.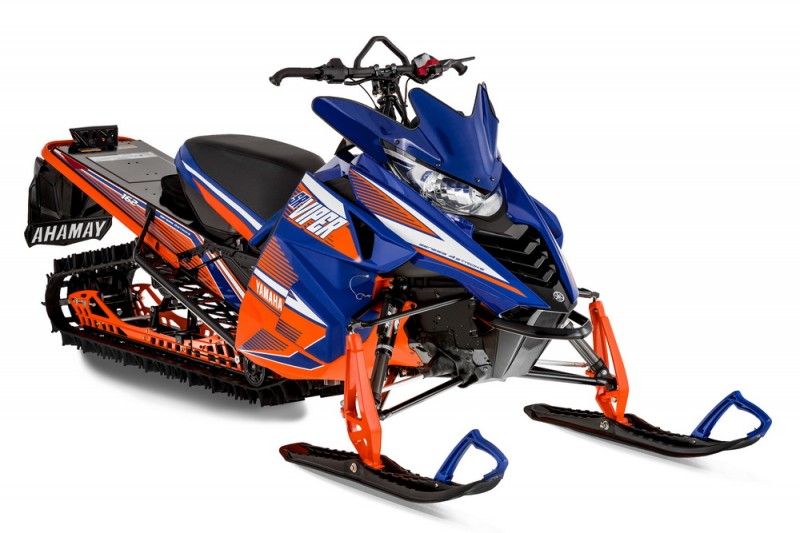 For the mountain rider, they are releasing the SR Viper M-TX 162 LE with front Fox Evol shocks. For the crossover rider who primarily rides off-trail and occasionally on trail, the new SR Viper X-TX LE will feature the mountain ski, mountain seat, the new vertical steering post, and the new 15x141x2.25 Powder Claw Track. If you are a crossover rider who rides primarily trails and a little off-trail, the new SR Viper L-TX LE with the new 15x137x1.75 backcountry track. Finally, for the flatlander, the new SR Viper R-TX LE with the new Fox Evol X front shocks, the new dual shock SR race rear suspension, and the new 15x129x1.7 snowcross track. All of these models are dressed in Yamaha Blue and Orange with the exception of the R-TX LE with is also available in race Blue/White.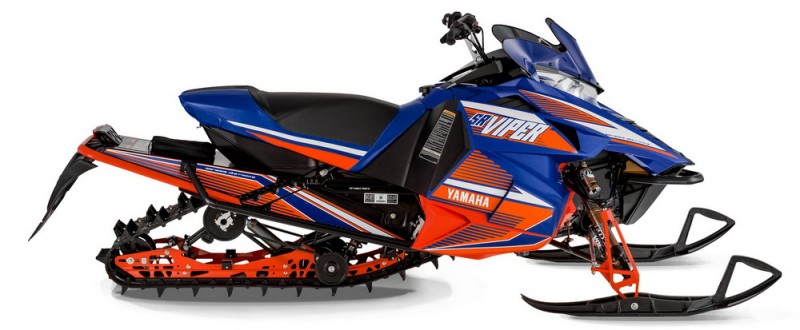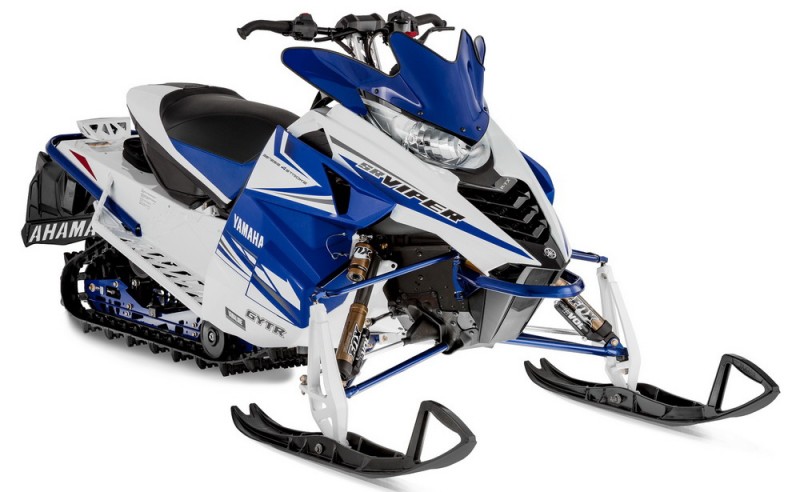 These are by far the most radical colors Yamaha has ever had. You have until April 15, 2014, to put a deposit on an LE model or you won't get one.
Some other items of note. Yamaha is offering a Mountain Performance Turbo Kit for their SR Viper M-TX during their Spring Power Surge. It's the same kit as the Nytro, but reconfigured for the new Viper. It puts out 180-190 HP on pump gas.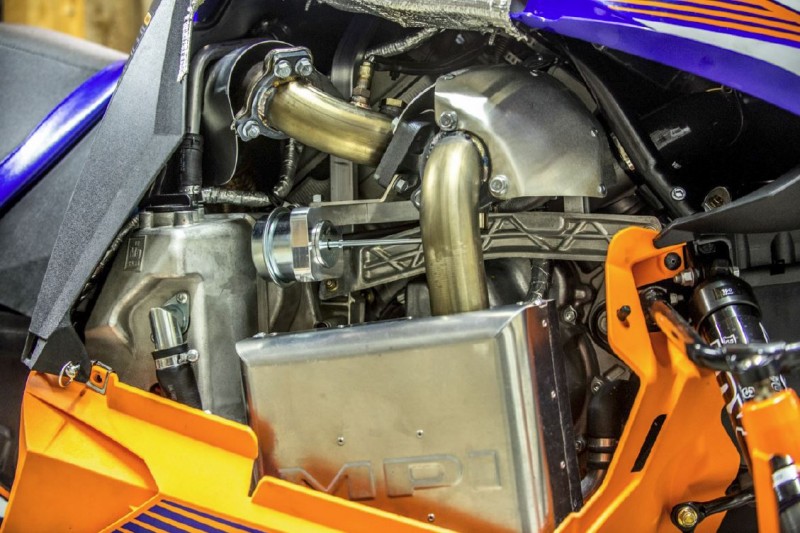 One last item we want to mention, and we will have more detail on this later, but Yamaha is going to be releasing a damper kit for all new Apex, Vectors, and Venture models sold on the Spring Power Surge Program. This kit will reduce chassis vibration and has been in use int eh automotive industry for years. It will give the sleds a more planted feeling and reduce rider fatigue.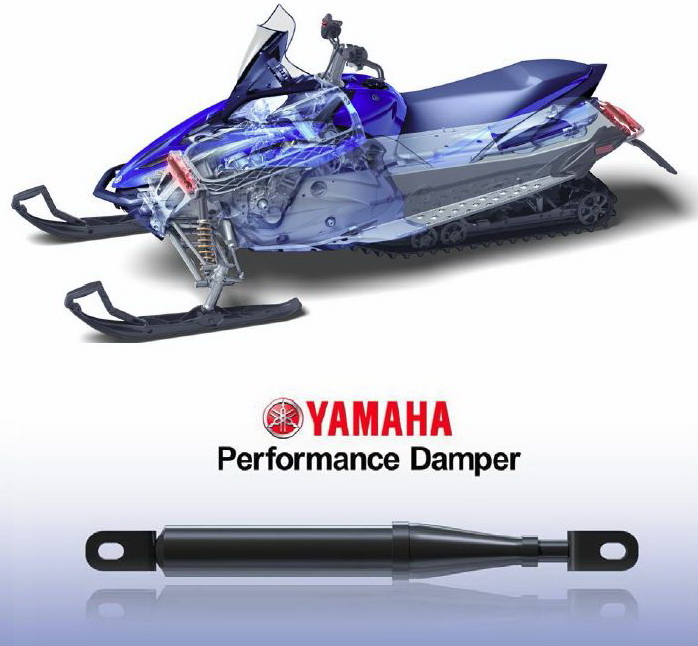 Check out the new Yamaha model lineup at your Yamaha dealer or visit their web site.