Arctic Cat unveiled two purpose-built race sleds last weekend during the 2015 Sno-Baron's Hay Days. One model specific for snocross and the other for cross country racing. They also revealed a new trick up their sleeve; the SX Holeshot Device. Here is some information on that.
Adjusting Rear Arm Hole Shot Device
Collapse the rear idler arm by applying pressure to the back of the snowmobile.
When the arm is pivoted towards the rear, rotate the cam arm to the desired position.
While holding the device in its desired position, relieve the pressure off the snowmobile to secure cam at desired position.
NOTE: Of the two positions, Position 1 applies the least amount of track on the ground, where Position 2 applies the most.
NOTE: The installed spring allows the cam arm to return to its original position as soon as the rear arm is compressed past the point it was set at.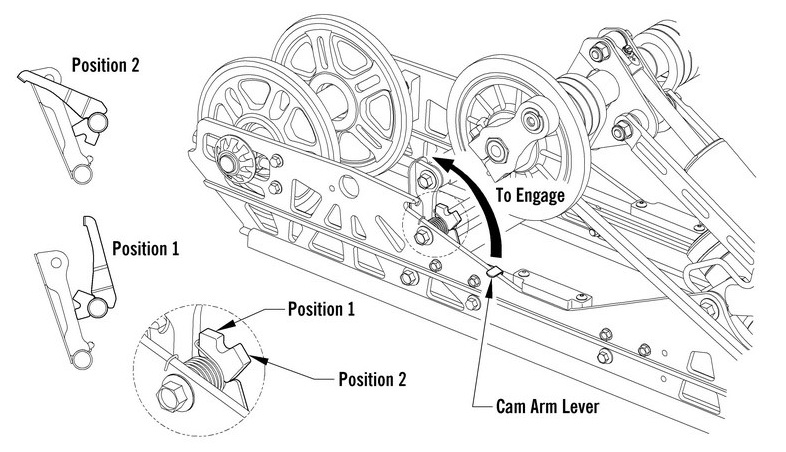 Spec sheets on the new racers can be viewed by clicking the graphic.