MaxSled has been releasing new model information over the past fifteen years on the day we, and other publications, are allowed to. MaxSled paved the way for other online-only publications and we broke trail when in-print publications, snowmobile manufacturers, and others in the industry didn't understand the future of media consumption was going to be through the Worldwide Web. We started publishing articles in 1998, and started MaxSled in February of 2000. While new to the industry, we earned our way and made a lot of friends (and probably some enemies).
We have always approached our stories as snowmobilers writing about snowmobiling to snowmobilers, as our original tag line "From Sledders, For Sledders" states. Over the years, manufacturers have allowed publications to release new model information at the same time as they would release it on their web sites. Sometimes even earlier as to create a buzz. Some of the OEMs have tried to create their own buzz by releasing information a couple hours before the publications are allowed to. In today's world, this works fine, but while our readers like to see what's new, they also want to know what other sledders think about what's new. MaxSled has provided that insight all along.
When it came time to reveal the 2016 model Arctic Cat sleds, we were not given ample opportunity to see the information ahead to give us enough time to digest the information and offer our snowmobiler perspectives on the upcoming models. Arctic Cat is a great company and they have great sleds; we wish we could have had time to offer a proper write up on the new model release.
As such, all we can now offer are some images and a link to their 2016 models on their web site.
We will continue to include Arctic Cat information in related articles as we are able. Here are some shots of the new 2016 models from Arctic Cat:
Trail
The ZR is back in full force and bolder than ever with what looks to be something in every engine category and two track lengths (sans the Lynx). The El Tigre has expanded in four engines including the 600cc and 800cc 2-stroke, and the Yamaha and Arctic Cat turbo 4-strokes.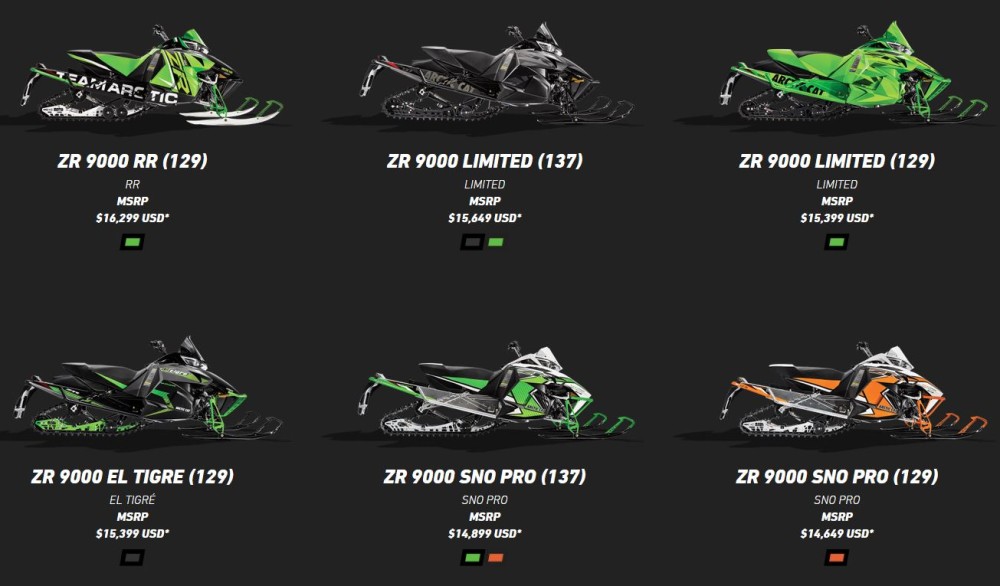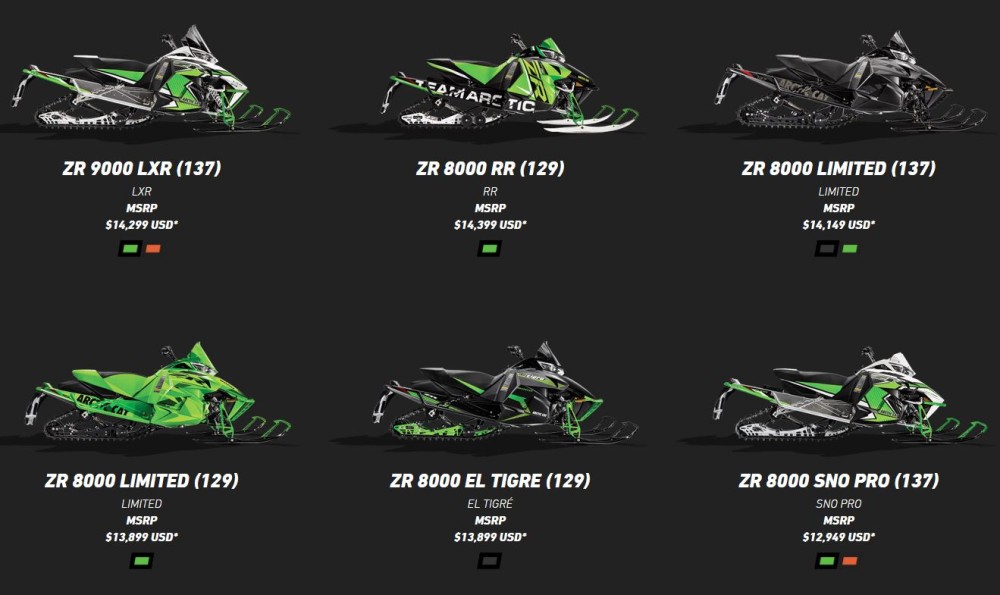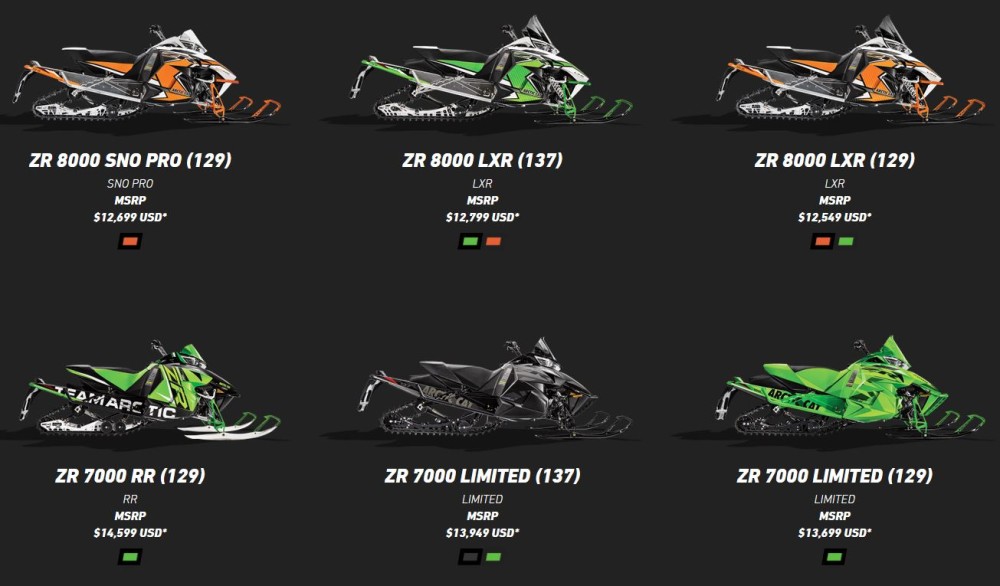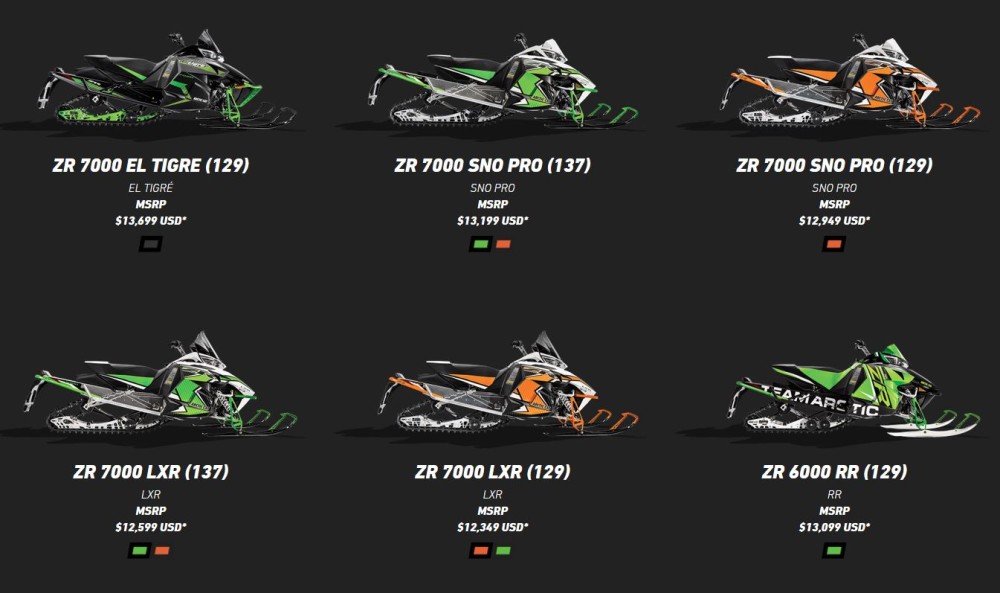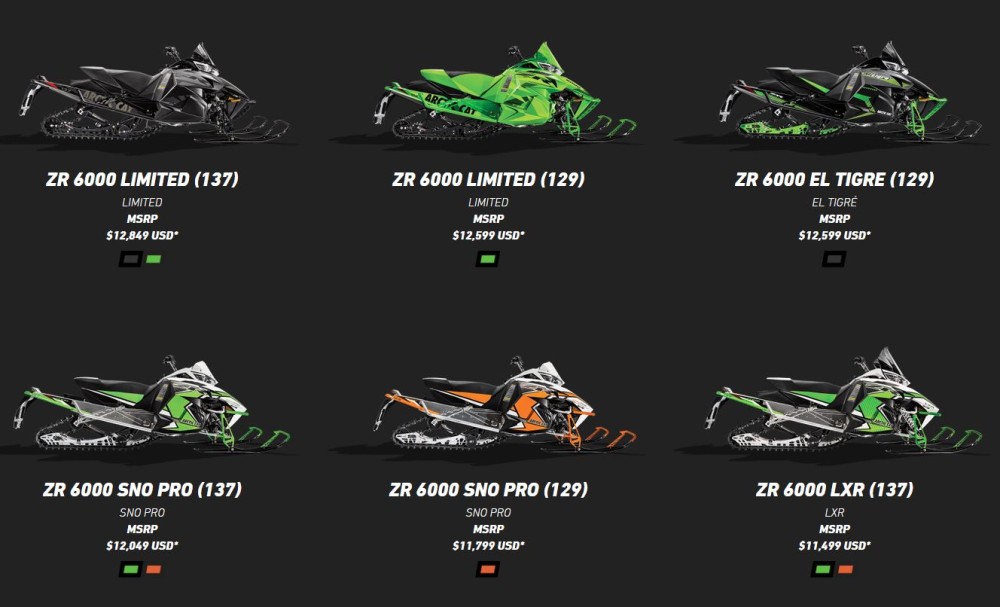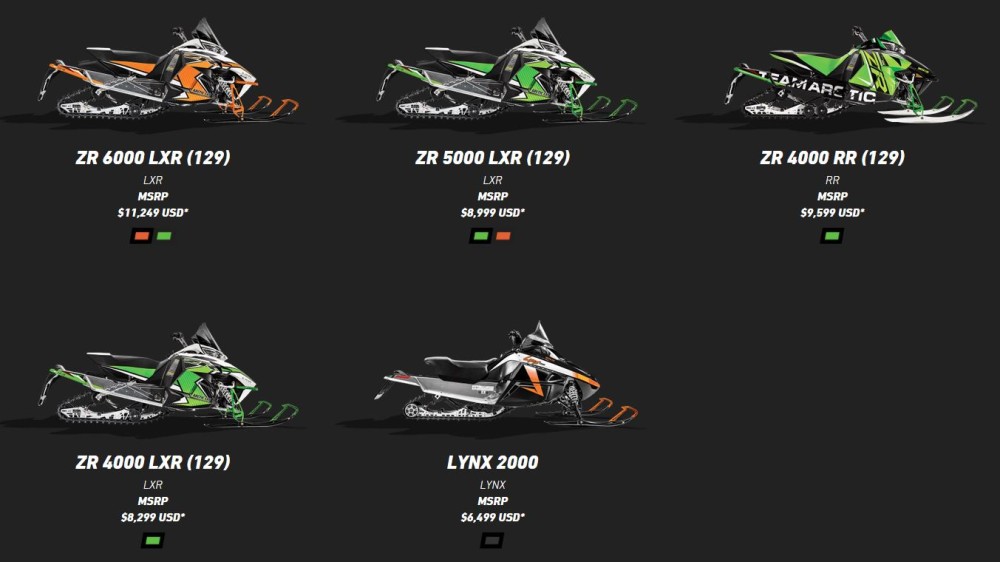 Oh, and this goes without saying, the ZR120 is back as well. This is a very popular model and one I hope we never see go away.

Crossover
Arctic Cat's XF lineup looks to be a little more conservative in model offerings. If you are more of a long-range solo-touring kind-of riders, the Crosstour offers plenty of storage. If you prefer more off-trail than on, the High Country models will suit you better, and if you are more on-trail than off, the Crosstrek is the model you should gravitate toward. All four high-tech motors (I'm talking the 600 and 800 2-stroke, and the Yamaha and Arctic Cat turbo 4-stroke) are offered.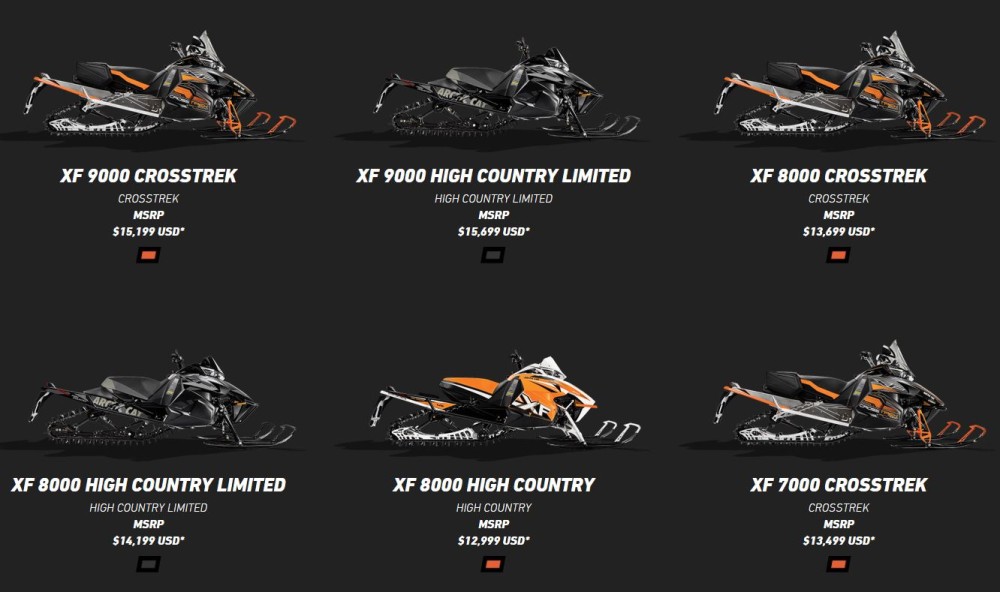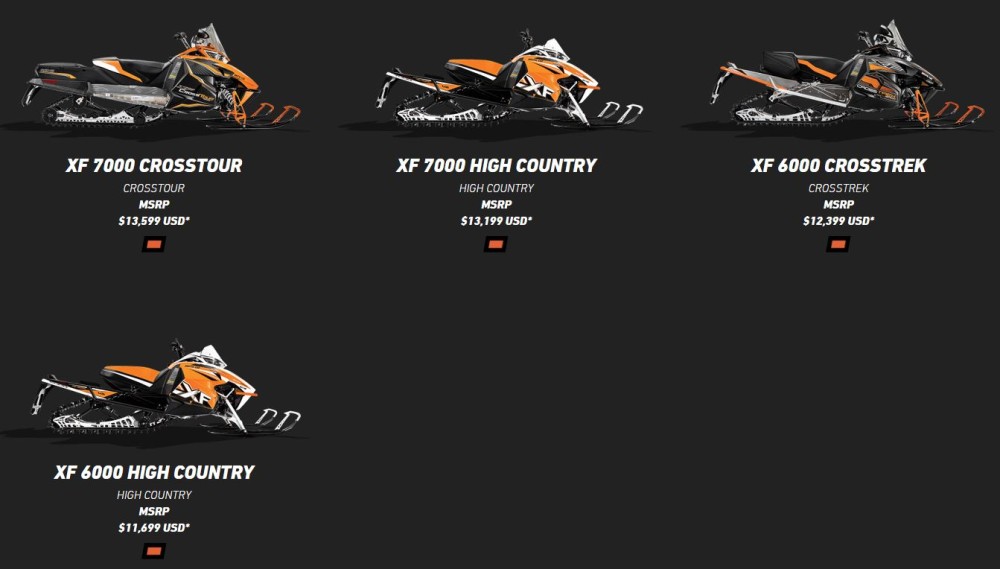 Mountain
Arctic Cat entered the mountain game big-time with the M-Series, and the ProClimb chassis makes Arctic Cat's mountain sleds all that much better. They get the same spindle treatment we talked about in the 2016 Yamaha release for better sidehill maneuverability. This is also a very extensive lineup.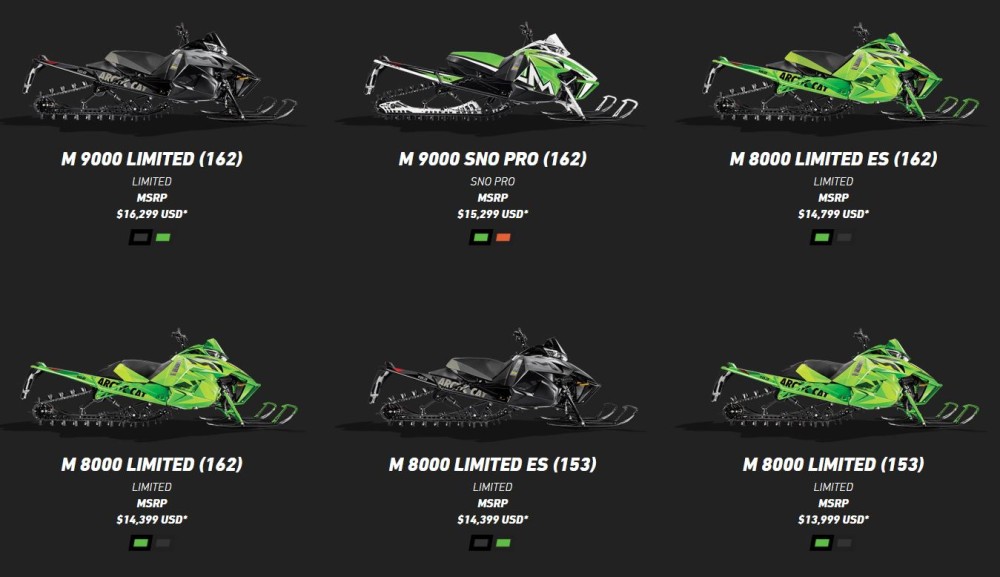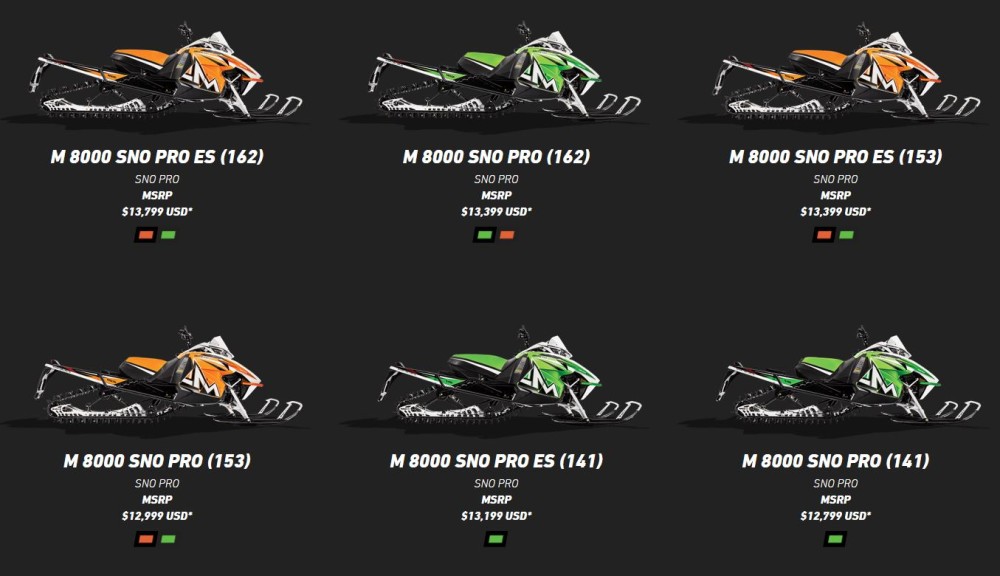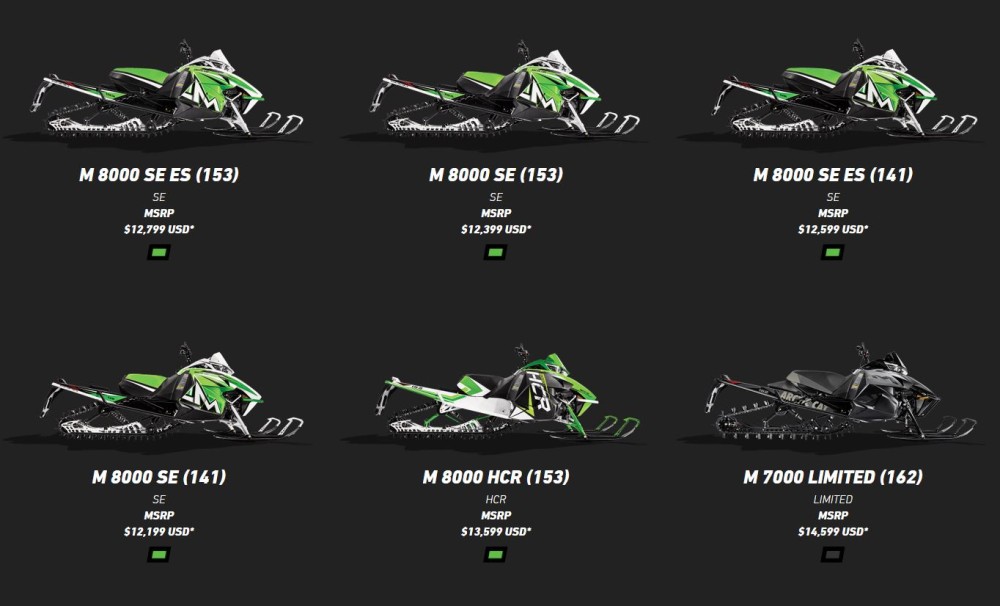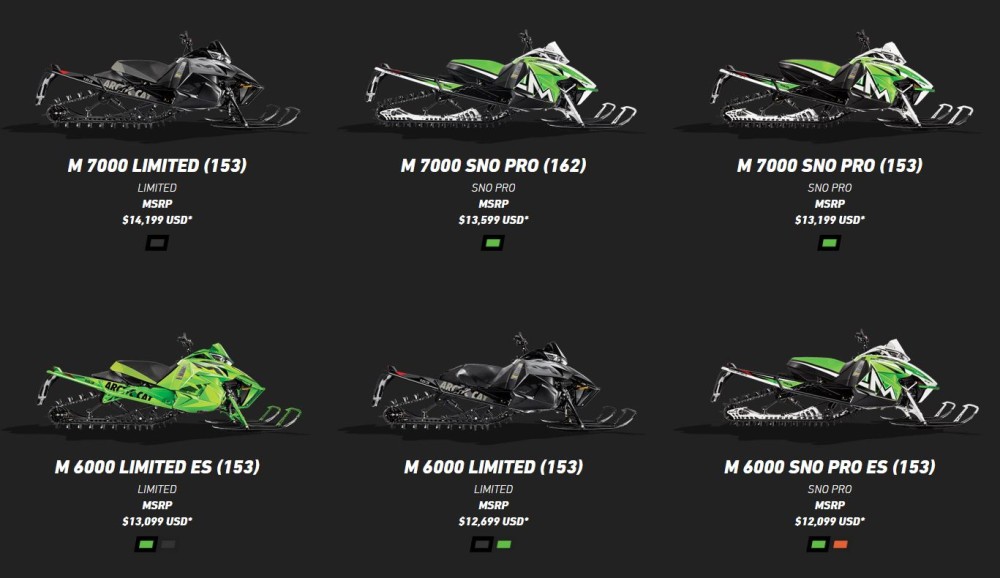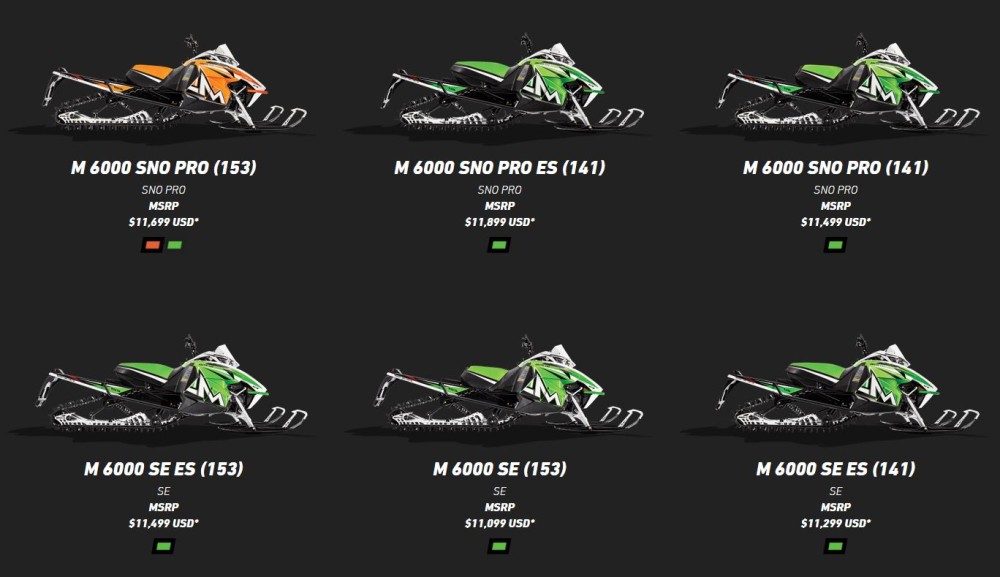 Touring
Adding to the 2016 lineup, Arctic Cat's touring sleds include the Pantera, a classic name for a luxury sled, and the Lynx, a value touring sled in the older chassis. Three top models utilize the Yamaha 4-stroke engine. New is the Pantera 3000, which has a brand-new Arctic Cat built 700cc 4-stroke engine. According to Arctic Cat, "New to the Arctic Cat snowmobile family is the Arctic Cat built 700cc 4-Stroke EFI engine; an engine that combines sufficient power with clean technology and incredible fuel efficiency. This 65-class horsepower engine is compact, lightweight and, thanks to electronic fuel injection, throttle response is immediate. Work or play, this new 4-stroke is raising eyebrows across the snowbelt."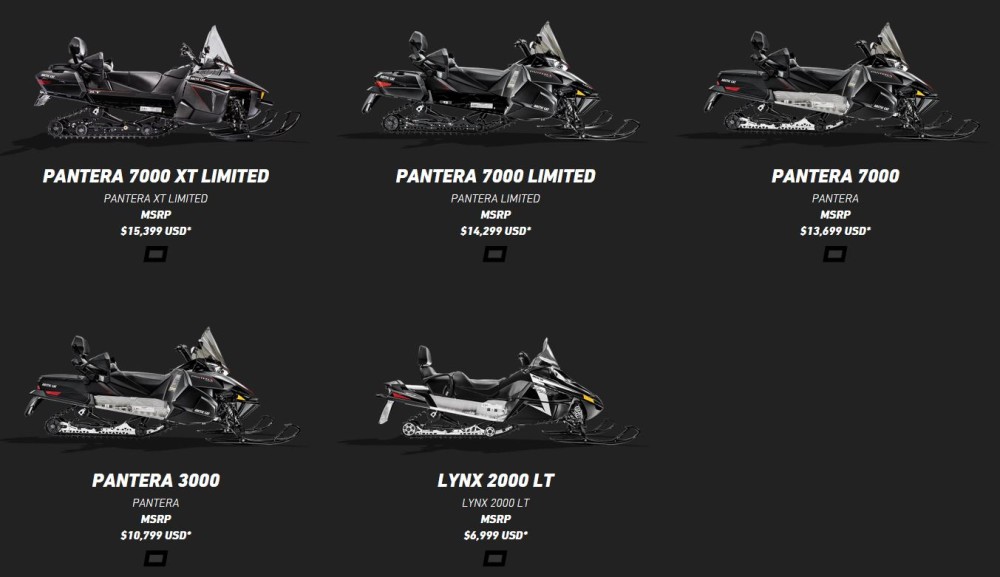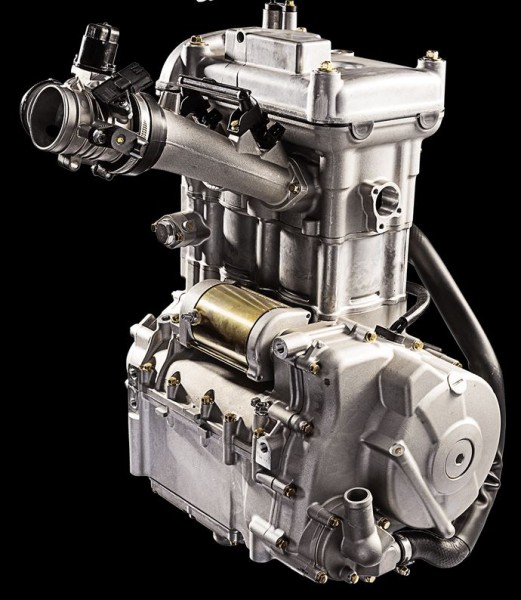 Utility
Arctic Cat is bringing an updated chassis (ProUte) to the utility segment, including the Groomer Special. The Bearcat 3000 is a new model with the Cat built 700cc 4-stroke engine.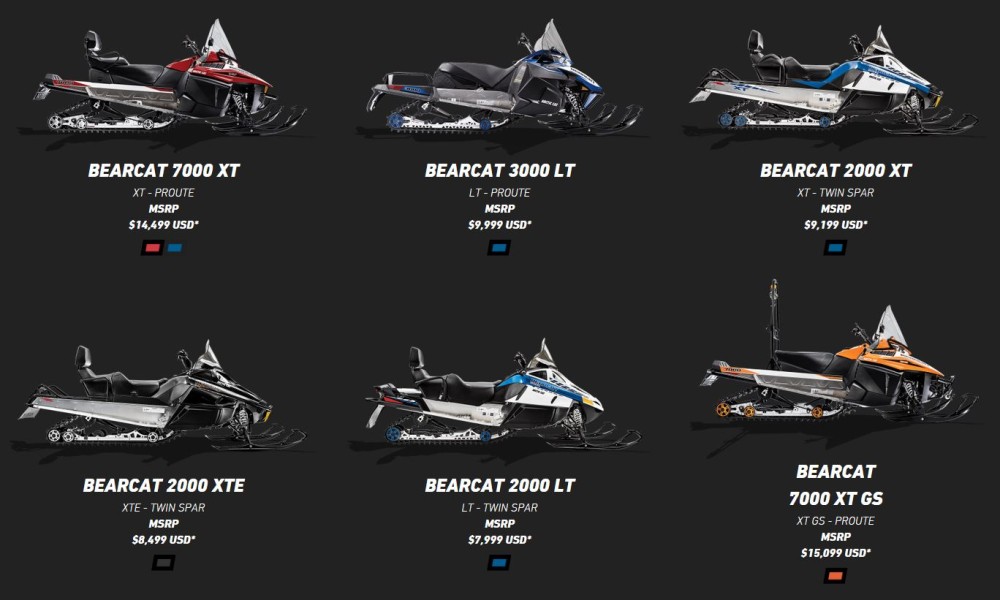 So as you can see in our brief, Arctic Cat is offering a lot of models for 2016, and again, you'll get all the specs and details at Arctic Cat.