Over the years, Polaris has taken a lot of chances. Sometimes they win, sometimes they don't, but when they became the first company to make the independent front suspension a mainstay, they won. The Indy has been iconic in the Polaris brand since its introduction in 1980. It seemed "everybody had an Indy" and it rose Polaris to the top. Then people wanted something different, something more. Polaris took some chances and lost. They tried changing body styles, tried taller suspensions, and while they were good machines overall, they just didn't have that "Indy" magic. Polaris went back to the drawing board and in 2010 released the Rush.
Here was a chassis that brought back that "Indy" excitement. It had classic Polaris styling and great ergonomics. A new suspension gave it great bump absorption, but it was different. It took a bit getting used to. A couple years later Polaris reintroduced the Indy on the same Pro-Ride chassis, but with a more conventional tunnel and rear suspension. Polaris continued to release models based on the Pro-Ride chassis to ultimately fill their lineup, but they didn't stop. They continued to develop and tweak the chassis until introducing the AXYS in 2015. This chassis is now in all of the Rush, Switchback and RMK models in 2017, and for good reason; it works awesome.
What's New?
In a nutshell, Polaris replaced some of their current lineup and added a couple more in the AXYS chassis. This includes models in the Rush, Switchback, and RMK. The most distinct of these models is the new Rush XCR package, and the new RMK 174 LE package.

The XCR is a nostalgic iconic name from the '90s, and it's meant now for what it was meant for then, the Cross (X) Country Racer. The XCR will be available with both the 600 and 800 High Output Cleanfire engine and will come with Walker Evans Hi/Lo Compression Adjustable Shocks with XCR valving and Walker Evans 2.0 Body Front Track Shock. These models will be built with race-ready components like chromoly rear pivot and front torque arms, solid idler wheels and an IRQ handlebar. The color package on this sled is reminiscent of the early XCR440 with the black, red, and white colors; very cool!

A new purpose-built RMK will be available with a 174" track, going up against the Ski-Doo 174, for those riders who simply have to get everywhere, and back. These long track sleds are designed for soft snow floatation and longer climbs.
There's also a new 600 RMK 144" developed for the budget rider who wants the benefits of the AXYS chassis but doesn't need to go steep and deep.
Continuing to fill the AXYS chassis lineup is the 600 and 800 Switchback Assault 144, 800 Switchback Pro-S LE, 600 Switchback SP 144, and 600 Voyager 144.
In the Pro-Ride chassis is the Polaris Indy series available in 7 configurations; 600 Indy, 600 Indy SP, 550 Indy, 550 Indy 144, 550 Indy Adventure 155, 550 Indy Adventure 144, and 550 Indy LXT. No longer is the Indy available with the 800 engine. Polaris found that most sledders prefer the 800 in the AXYS chassis. Also, the Voyager series with the fan motor is in the Pro-Ride chassis.
New Gauge
2017 marks the year that all of the Polaris lineup with either the Pro-Ride or AXYS chassis gets a digital gauge. While the Polaris Interactive Digital Display (PIDD) is featured as a standard on some or a premium option on other models, a brand-new Polaris Message Center gauge fills the rest of the lineup (again sans the 120 and the Widetrak).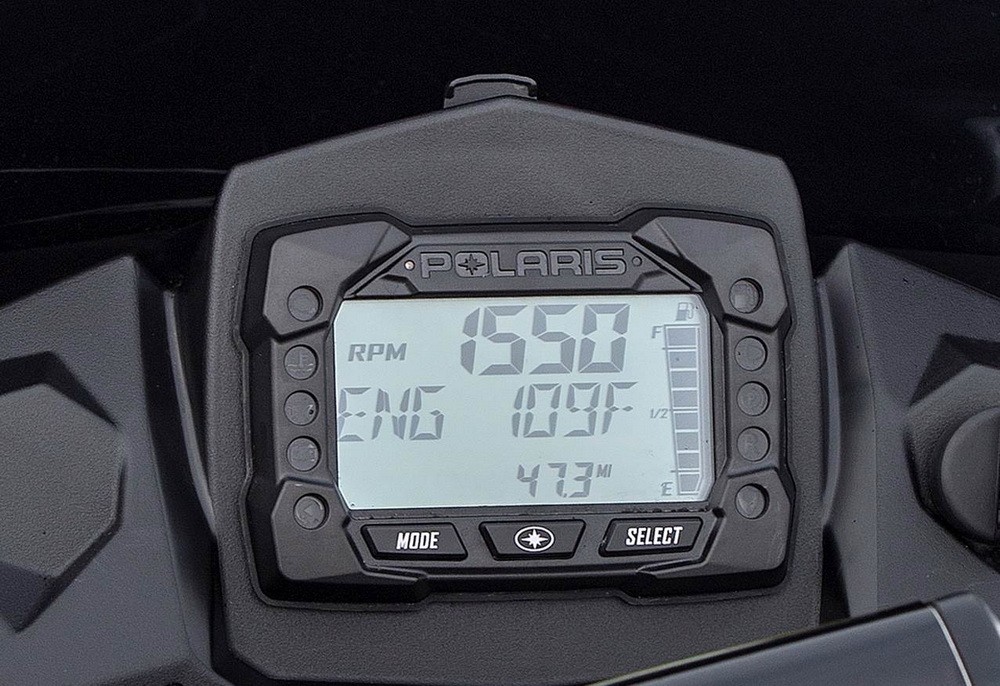 This new gauge features 25% larger viewing on its 4.3" LCD display. It shows RPM, speed, engine water temp, fuel level, mileage and trip and much more. While it lacks the color and GPS of the premium gauge, this new gauge has everything you need in a large digital display.
---
2017 Model Lineup
Trail
New for 2017
RUSH XCR LE – AXYS Chassis

600 Cleanfire
800 Cleanfire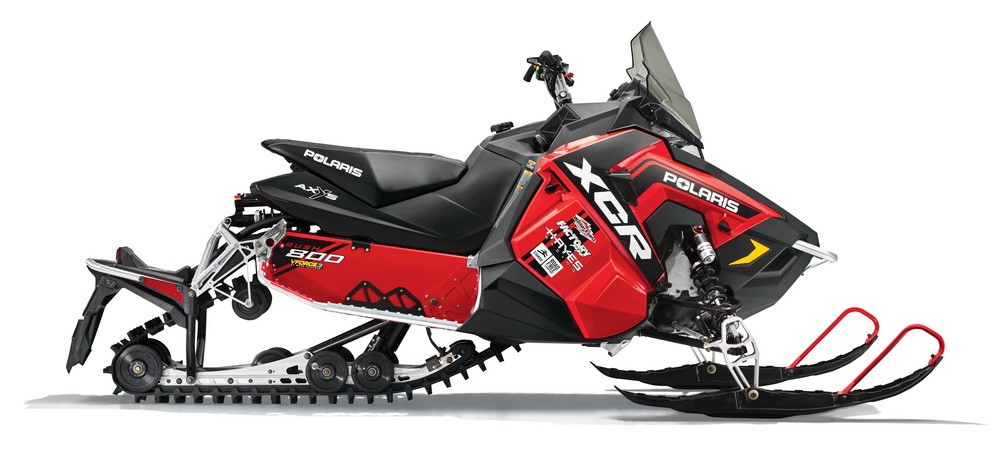 Other Models
Rush Pro-X – AXYS Chassis

600 Cleanfire
800 Cleanfire

Rush Pro-S – AXYS Chassis

600 Cleanfire
800 Cleanfire

Indy – Pro-Ride Chassis

600 Cleanfire
550 Fan motor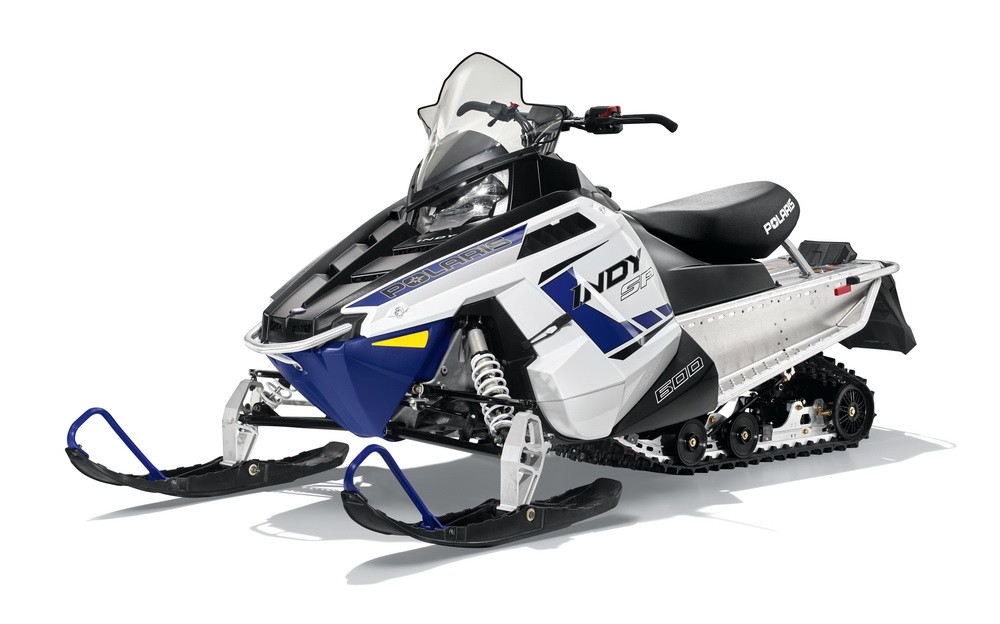 Indy SP – Pro-Ride Chassis
Indy 144 – Pro-Ride Chassis
Indy 120
---
Crossover
New for 2017
Switchback Assault 144 – AXYS 144 Chassis

600 Cleanfire
800 Cleanfire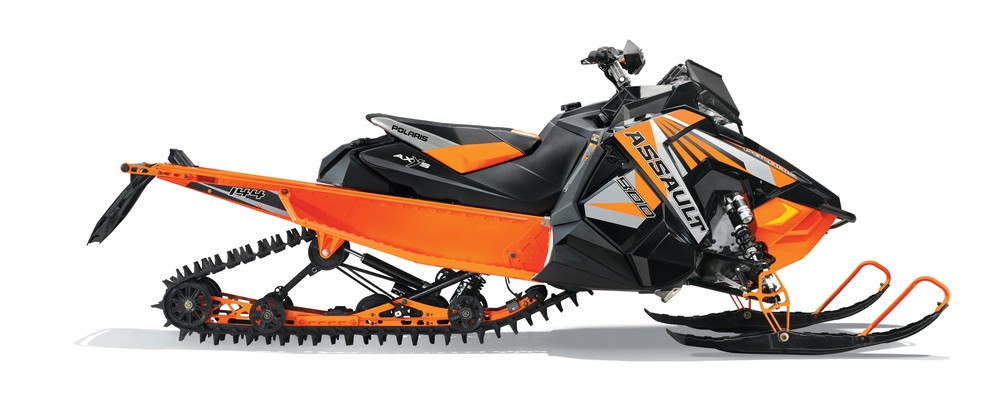 Switchback SP 144– AXYS 144 Chassis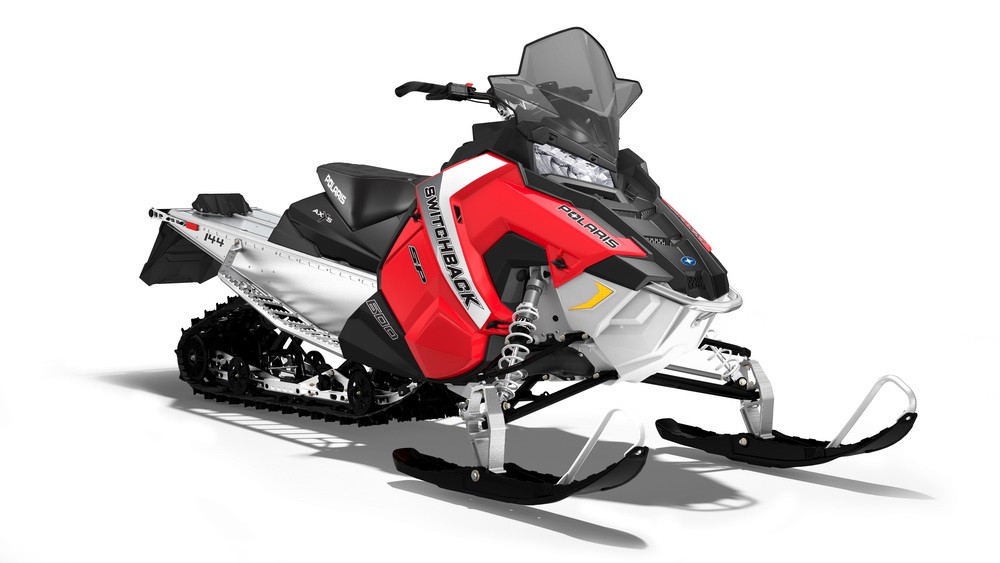 Other Models
Switchback Pro-S LE – AXYS Chassis
Switchback Pro-S – AXYS Chassis

800 Cleanfire
600 Cleanfire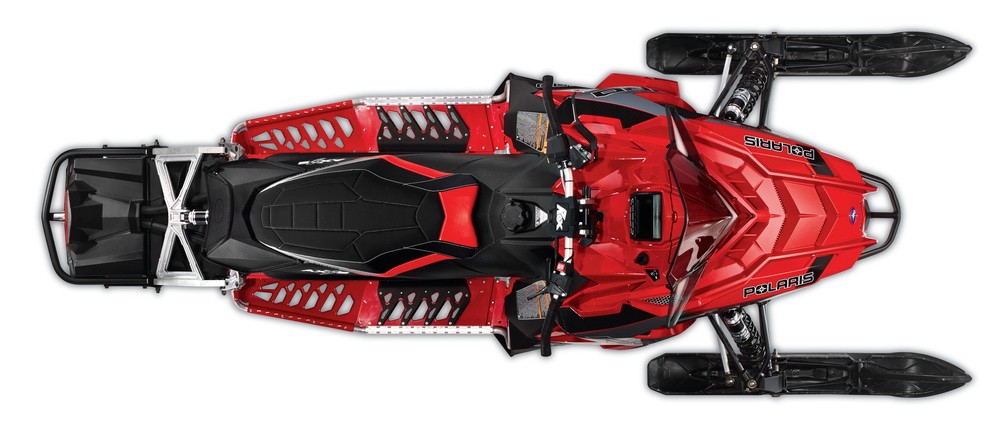 Switchback Pro-X – AXYS Chassis

800 Cleanfire
600 Cleanfire

Switchback Adventure – AXYS Chassis

800 Cleanfire
600 Cleanfire
---
Mountain
New for 2017
Pro-RMK LE (174, 163, 155) – AXYS RMK Chassis

RMK 144 – AXYS 144 Chassis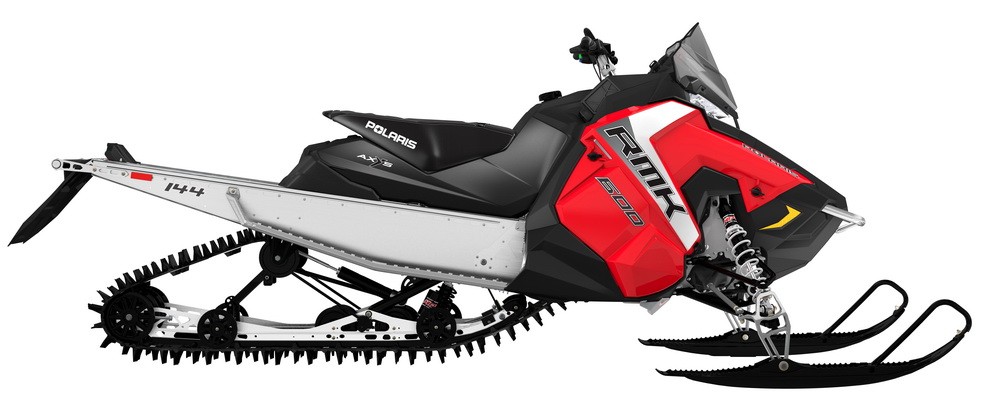 Other Models
Pro-RMK (163, 155) – AXYS RMK Chassis

800 Cleanfire
600 Cleanfire

RMK Assault – AXYS RMK Chassis
SKS – AXYS RMK Chassis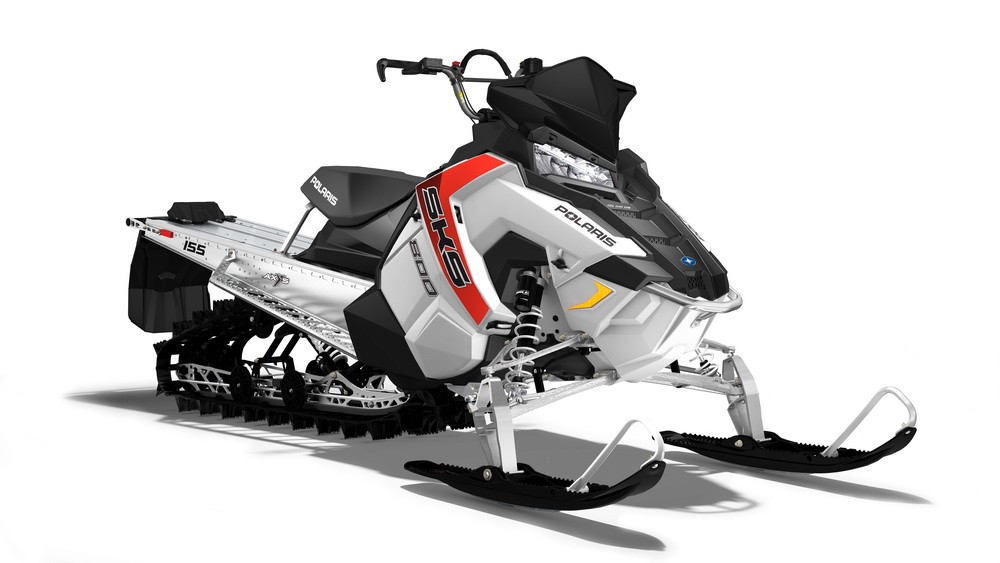 ---
Touring/Expedition
New for 2017
Voyageur 144 – AXYS 144 Chassis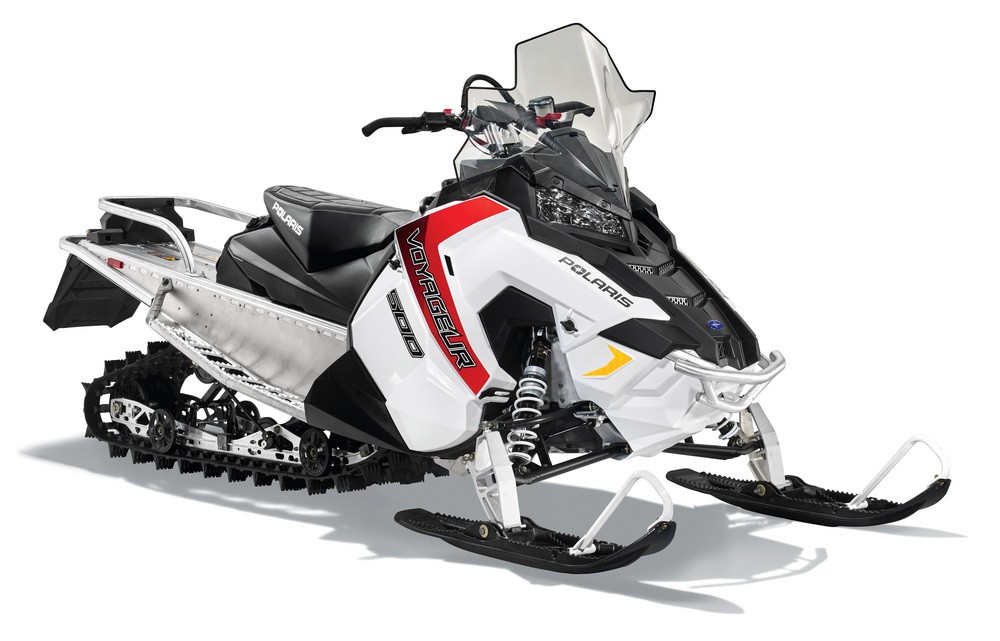 Other Models
Voyageur (155, 144) – Pro-Ride Chassis
Indy Adventure (144, 155) – Pro-Ride Chassis
Indy LXT – Pro-Ride Chassis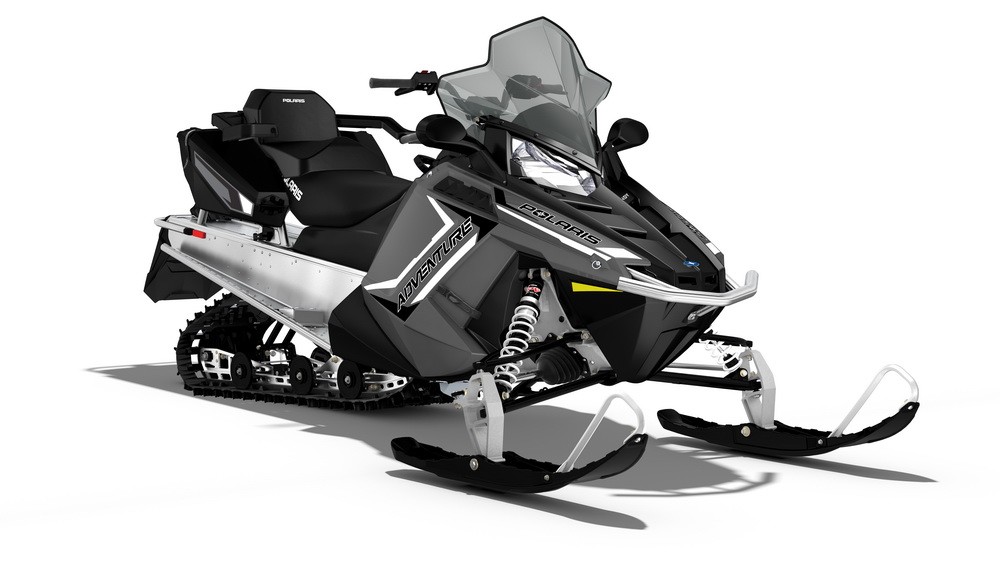 ---
Utility
Models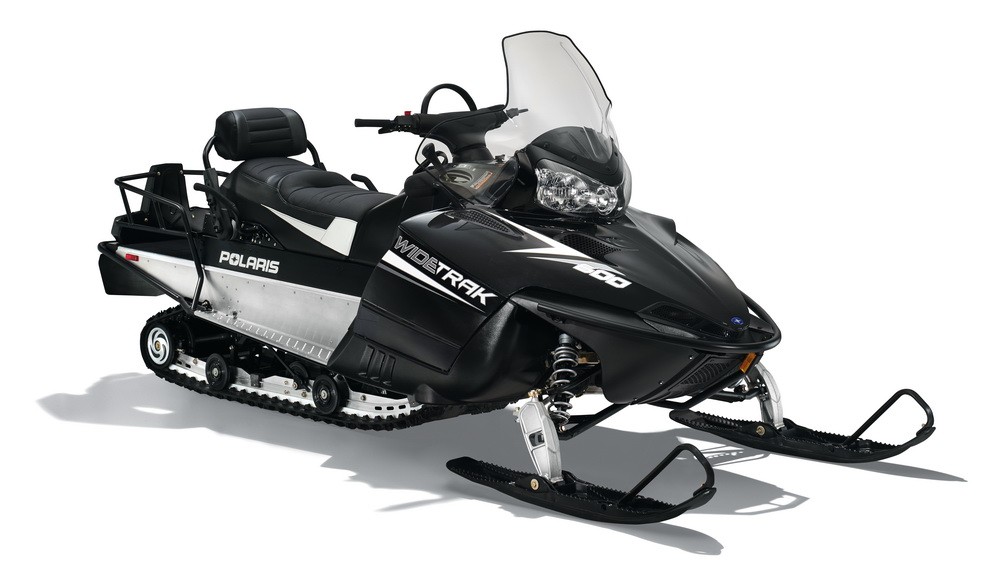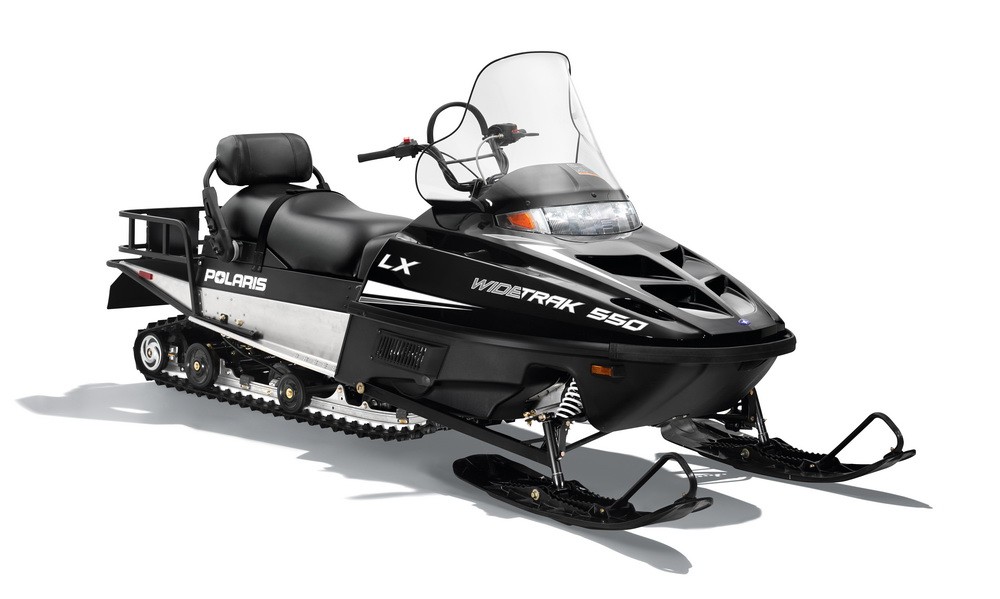 ---
A Special Note
Polaris supports one of our favorite causes, the Pink Ribbon Riders. They offer a special PRR styling package in the spring, which looks awesome, and for every Pink Ribbon Rider package that is purchased, they give a portion of the profits to the organization. Last year they gave well over $10,000 from sleds sold, plus they gave an 800 Switchback PRR package to the organization to be raffled off. The ticket was pulled this past weekend (Feb. 27th) and a person who attends the New York event won the sled. That raised several thousand more needed dollars for the organization.
---
Wrap-Up
Expanding the AXYS technology is what Polaris is all about for 2017. There's nothing earth-shaking, but rounding out the model offerings into the AXYS chassis is a great thing.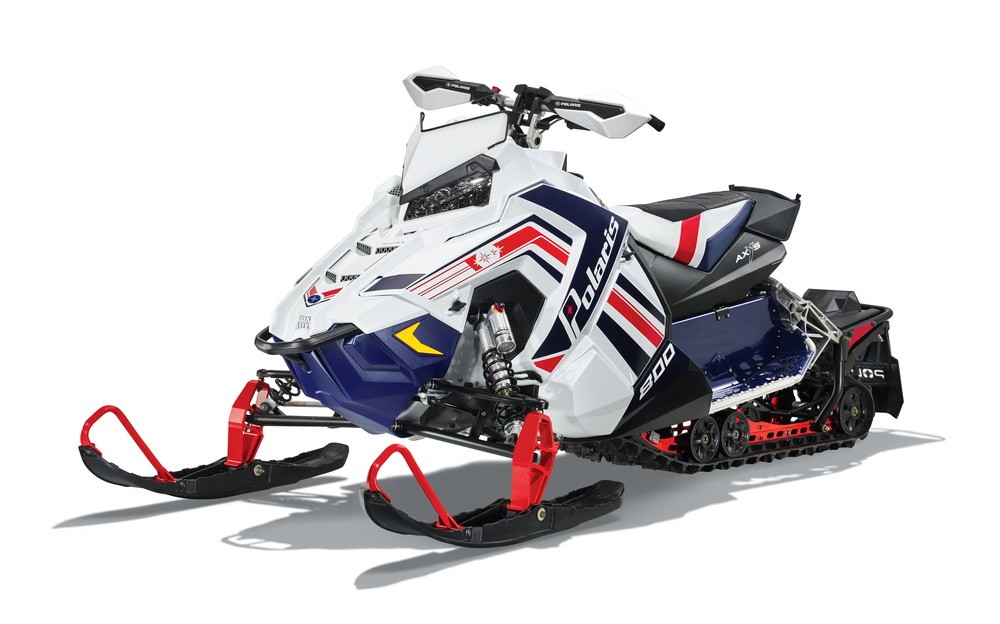 In the last few years, Polaris created a snowmobile that has one of the the best suspensions (front and rear), the best ergonomics, and while subjective, one of the most stylish looks, then added the best gauge (PIDD), and three of their most proven engines. With this baseline, they are able to create a snowmobile for nearly every type of riding. This also allows them to do what no other manufacturer does; offer a factory custom built machine for the buyer.
Polaris's Snowcheck Select gives the spring buyer their choice of model (Rush, Switchback, RMK), their preferred combination of engine, track length, suspension, gauges, windshield, handlebars, colored tunnels, color and graphics. It's also the only way to get the Limited Edition sleds. Go to www.TerrainDomination.com to customize yours before April 12, 2016.
For detailed information the 2017 Polaris sleds, go to their website, www.polaris.com.