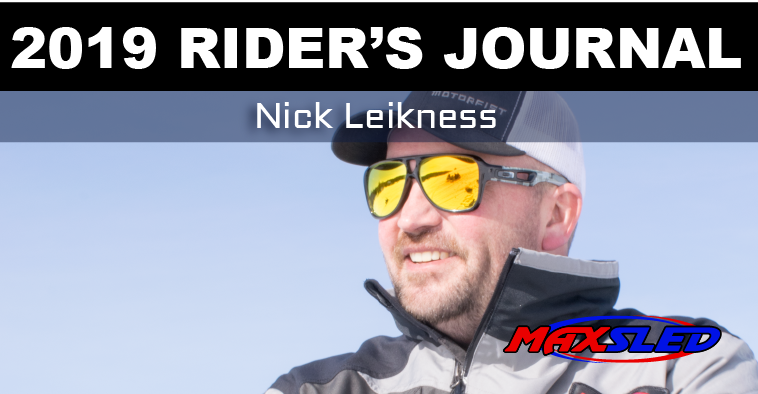 So once again I made my trip to Snow Shoot, which is held out in West Yellowstone, Montana. I knew heading there it would be the best year by far— the timing for this trip was perfect: with fresh powder and great snowpack all year.
This year the group I was in focused primarily on crossover and mountain sleds. I'm a Midwest guy, but honestly over the last 5 years or so I found am done being a trail guy. I no longer have any interest in flying down a trail at mach 80. Rather, I would like to be riding on unmarked secret honey holes we've found throughout the years of heading west. I just find it more relaxing than waiting for some trail blazer on my side of the trail in the U.P. I've done the high mileage days and honestly a 30 to 50-mile day in the mountains will kick your butt way more. So, over the course of 4 days we were able to check out and ride pretty much every new model 2019 available. Let's start with my 2 favorite crossover sleds, actually let's call it my top 3 favorites.
Ski-Doo Freeride 850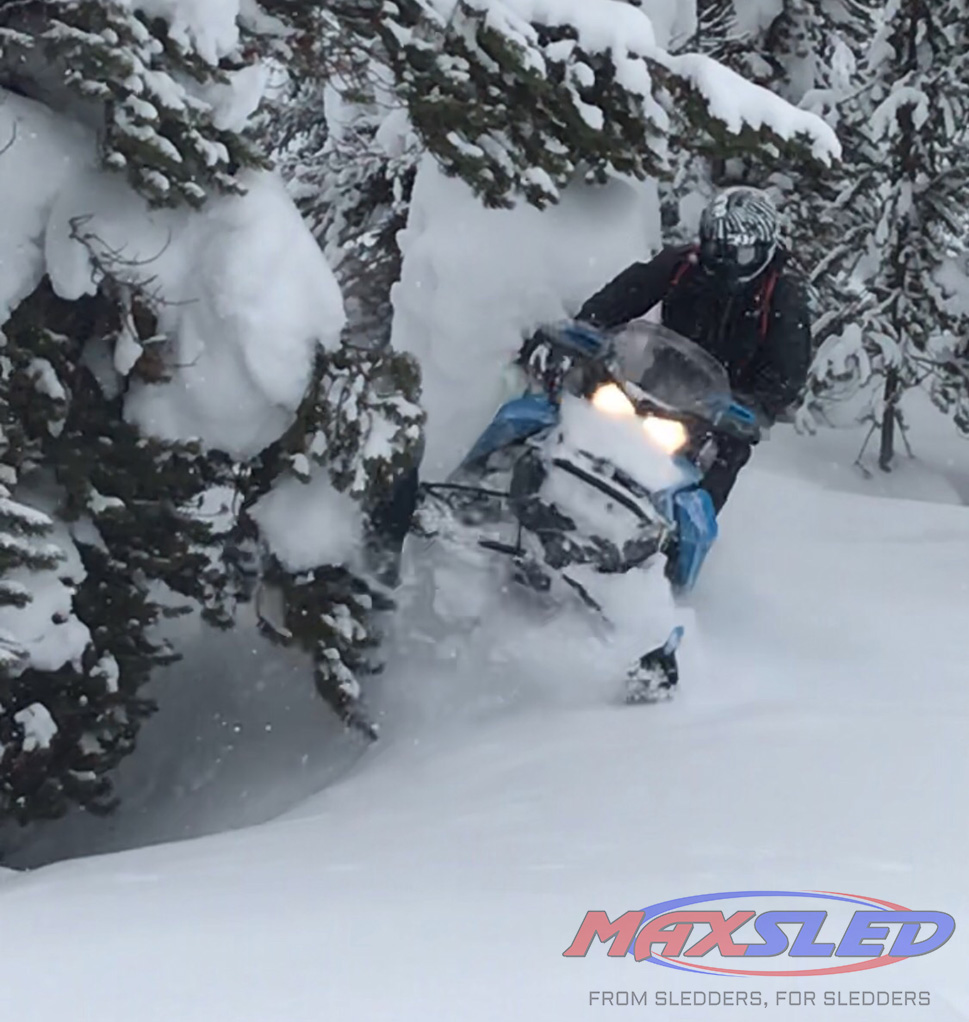 First on my list is the Freeride 850 146. I just flat out enjoy this sled, with the adjustable stance down to 38" it just sneaks its way through the trees. I has a nice 2.5-inch lug and hey, that Gen 4 platform is so light and nimble I can have fun all day. It might be a bit too short for the big powder days in the west, but once snow has setup a bit this thing is a monster. And the SHOT starter is the best option to have on a sled!
Polaris 850 SKS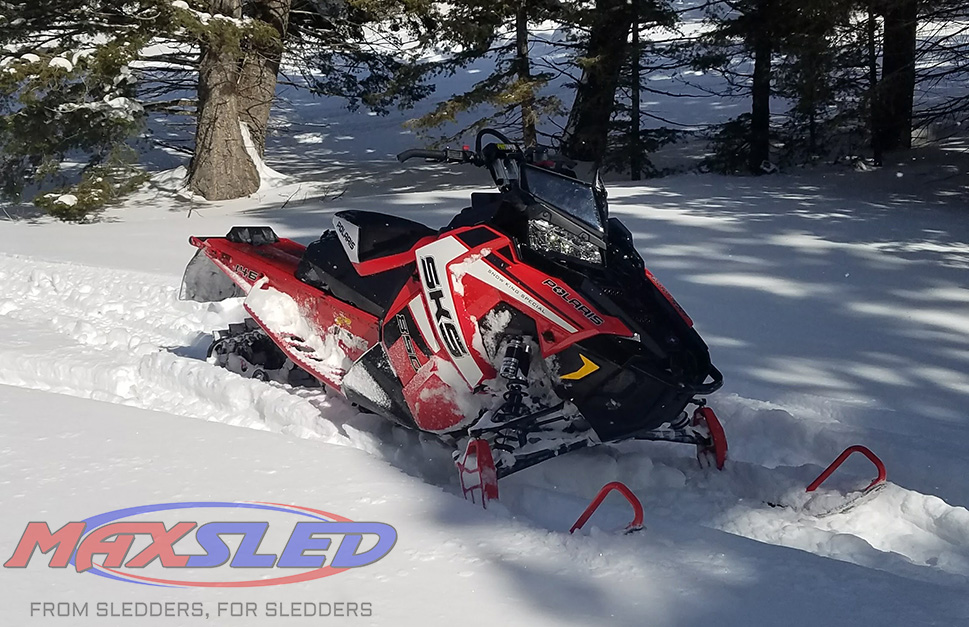 2nd on the list is the new 850 Polaris SKS 146. I rode a 2018 SKS 146 this whole season. But after a day on the new Patriot 850 I kind of wish I would've had that. (LOL) I know what the wannabe sled gurus are saying its just 9% more power than the 800, but listen Polaris did their homework and nailed this engine. Smooth linear power band (it just keeps giving you power), way less vibrations, very noticeable. And on top of it all, they are offering a 4-year warranty on their 850s! Really cannot go wrong with it.
Ski-Doo Backcountry XRS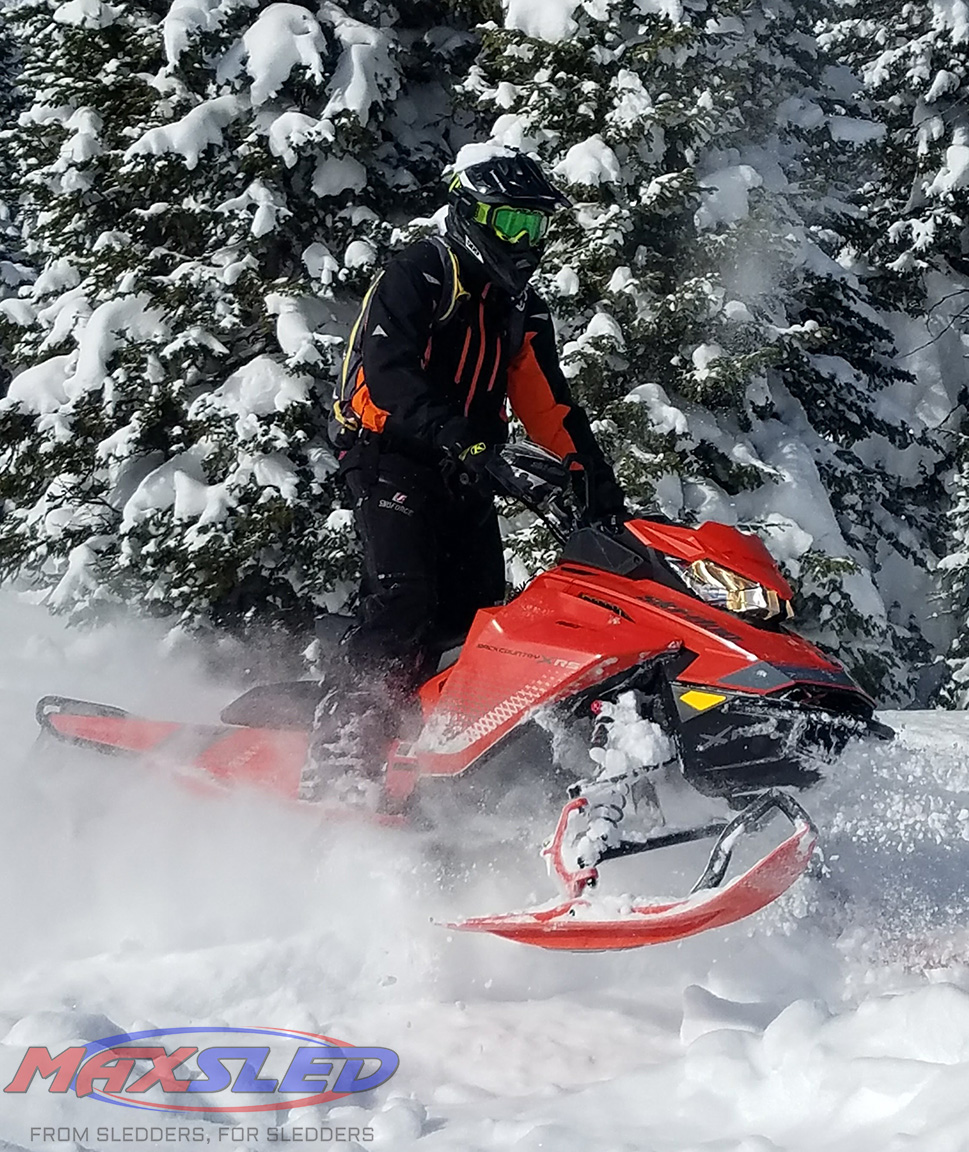 3rd on the list is the Backcountry X-RS 850. If I never rode out west and stayed in the Midwest this would be in my trailer. You can get either a 1.6 Cobra track, 1.6 Ice Cobra, or my preferred track: the PowderMax 2.0. Pretty much the same sled as a Freeride but with the coupled cMotion rear suspension. On the few trails we did ride, it handled like it was on rails and was very off-trail friendly. It struggled in 4 feet of fresh powder but hey, it was still fun.
I would have liked to ride the 141 Sidewinder LE a bit more but do to some issues for the elevation and snow conditions where we were riding, it was best to leave it parked. We observed that it was consistently hitting the rev limiter and that's not that great. We know it was definitely a setup problem and not a sled problem because when the sled is dialed in it's a beast.
So on to the MTN sleds. This gets very interesting. Obviously there is lots of talk about the Alpha, and the new Polaris 850 Patriot, but here what isn't being talked about. The 600r Summit!!! It's unbelievable, it feels way more potent than a 600 should. Maybe it's the 30% more throttle response or the new Pdrive style clutch. Whatever it is, it rocks! It feels like a 800cc sled actually. Ok got a bit carried away there.
Polaris 850 Pro RMK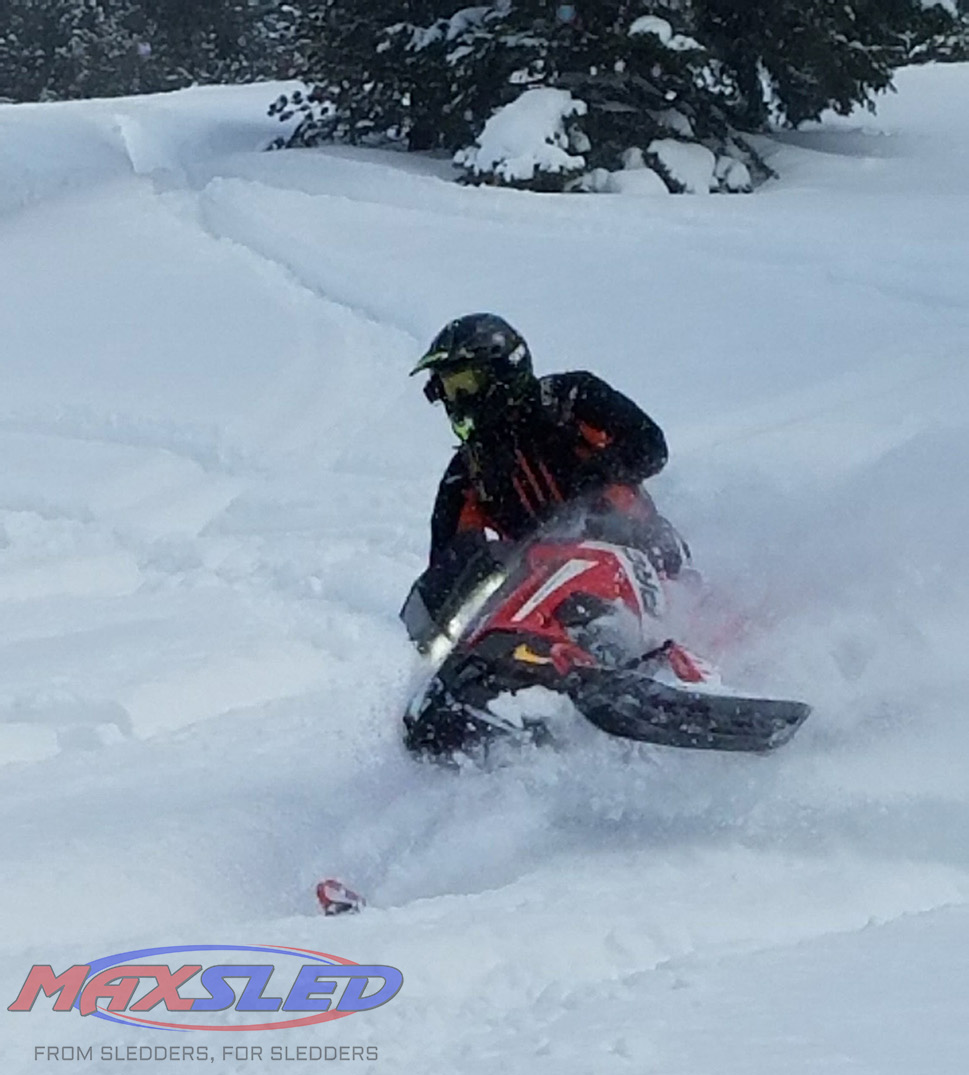 1st on my list goes to the Polaris 850 Pro RMK 163, Maybe it's my riding style or whatever but this just feels right for me. Effortless to maneuvering through trees, holds a side hill, the new engine just keeps pulling and pulling, add super light steering effort and the new All-new forged A-arms and forged spindles that were designed for strength and were specifically for the new React Front Suspension. My confidence level going through the tress just increased!!!
Arctic Cat Alpha 1 800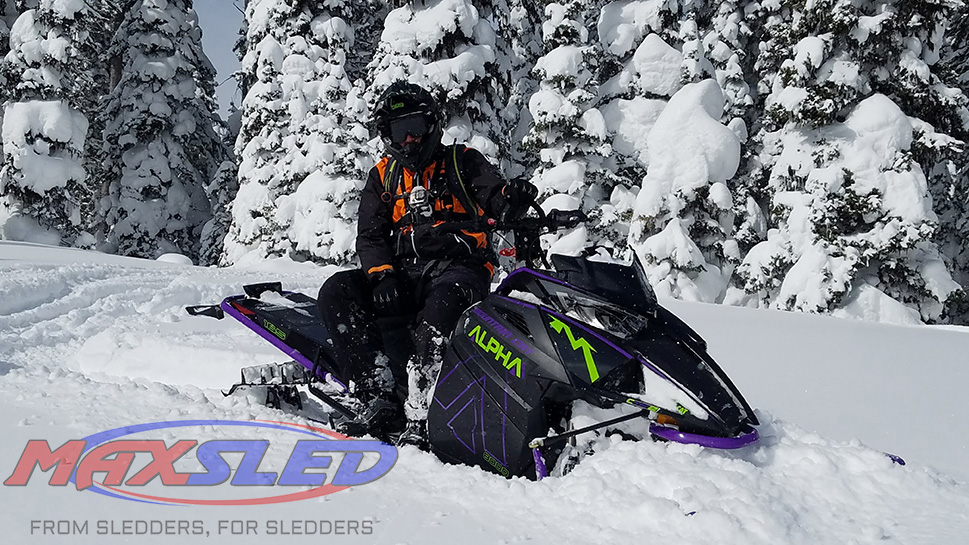 2nd is the Arctic Cat Alpha One 800. It's really number 1, from the engineering side of things. How cool is that, a single durable rail. Yeah, I've been doing some reading on forums and every other type of social media, but listen it works. I heard good and bad going into this event about the Alpha, and I took it all with a grain of salt. First off, the trail manners are perfectly fine, it's the same as riding a Pro, or Summit down the trail. Yeah, keep your scratchers down when going to your riding spot but that's like all other mtn sleds. Next thing I noticed is whether the snow was set up or fresh powder, there was not a whole lot of snow buildup in the suspension, and really cuts down on the weight you're riding around with. My favorite part about this sled is the track, I do not totally understand how it does what it does, but it is putting lots of horsepower to the snow and getting the traction the other sleds were not, basically this little 800 163 was doing way more in the deep snow then all the other comparable sleds. So call it what you want. My only complaint, and it really is probably more on me than the sled, is the Arctic Cats are just a bit too heavy steering for me, granted they go whereever you point them to, but after a day of riding them I'm more sore than on say a Ski-Doo or Polaris. (Maybe I'm just getting old, lol)
Ski-Doo Summit 600r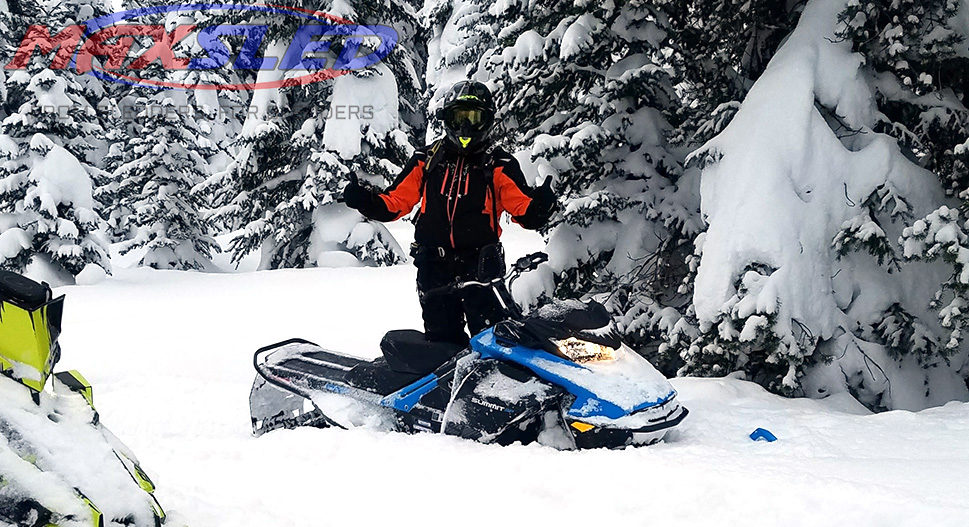 Third on my list is the little engine that could! 154 Ski-Doo Summit 600r. Like I stated earlier, this thing rocked! Yeah, it lacks some power going through the steep stuff, but it excels everywhere else. Pretty certain the 3.5 pitch is why this can pull over the 3" track. It's light and nimble. Basically, if you wanna get into mountain riding and are not all that familiar with it, start here! Everything is set up perfect on this sled from the get-go. The tMotion works well on this machine and with the narrow Ski-Doo body, it is just comfortable. I may have just talked myself into one!