509's flagship Carbon Fiber helmet has evolved with the introduction of the new Carbon Fiber Altitude. Building on many years of success with Carbon Fiber helmets and the successful launch of the Altitude last season the new Carbon Altitude combines incredibly light and strong carbon fiber with a proven shell design.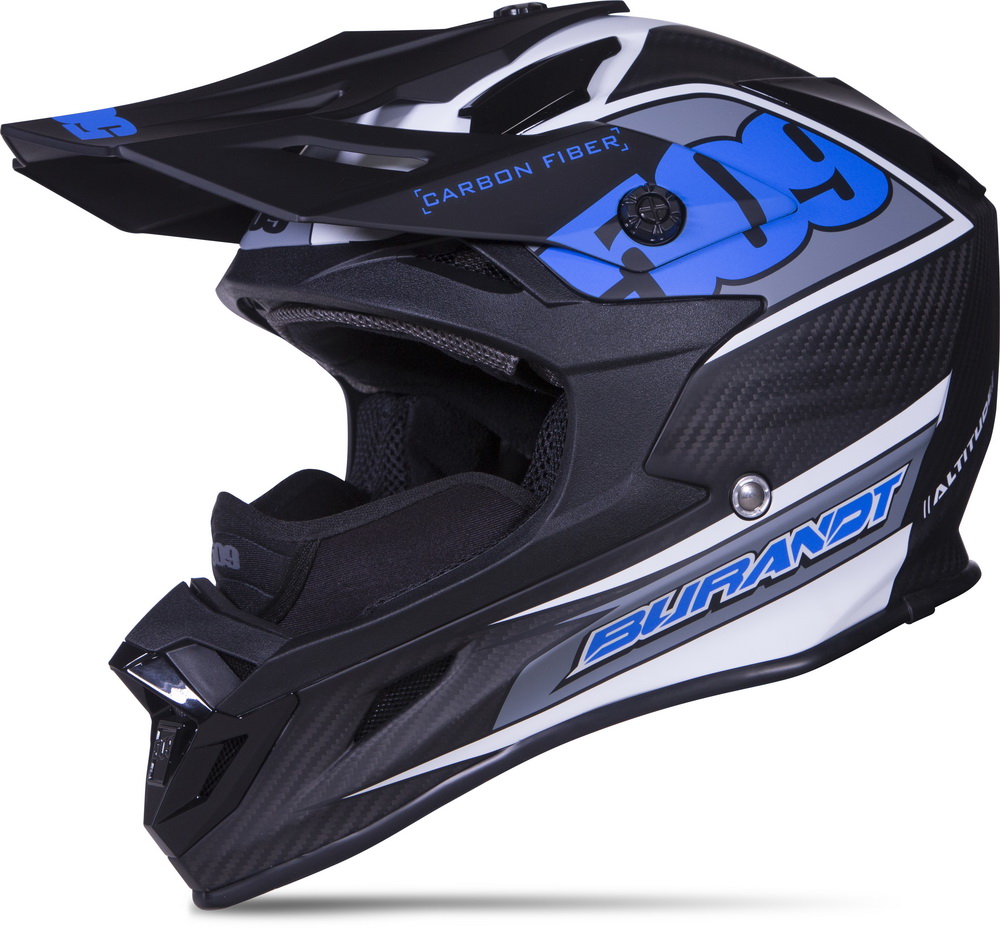 Of the three different helmets in 509's product line the Carbon Altitude is the flagship and features the most advanced materials and technology. The helmet is constructed from light, strong, woven carbon fiber and molded in the distinctive Altitude shell shape. Three different helmet shell sizes are used across the 8 individual sizes to give a precision fit while minimizing overall helmet circumference and weight. Inside the shell a dual density interlocking EPS foam liner is used with a premium removable liner. The safety and construction of the helmet has been verified with stringent DOT & ECE 2205 safety certification standards.
Innovative aerodynamic channels run across the entire contour of the helmet, these channels are integrated directly into shell and direct adequate air flow into the specially designed vent scoops. The Altitude helmet features 6 integrated vent scoops that provide necessary ventilation to keep you comfortable when riding. Overall, the Altitude features 8 intake/exhaust vent ports. The included vent stoppers and breath box can be installed for use in extreme cold and high speed situations. The unique aerodynamic visor features a locking top center mount that holds the visor in place and prevents unwanted visor movement.
The neck brace ready contoured shell base provides a comfortable yet snug feel when putting the helmet on. When the helmet is fully in place it provides an unmatched comfort fit that prevents unwanted helmet movement. The eyeport of the Altitude helmet was carefully crafted to fit our 509 Sinister X5 & Aviator goggles perfectly, further improving the world famous "509 helmet & goggle combo" fit.
The Carbon Altitude features the industry first use of the innovative Fidlock HOOK magnetic buckle system. This magnetic buckle features an automatic closing mechanism that allows for single-handed operation allowing the helmet to be put on and off easier than ever. Included with every helmet is a universal camera adaptor that mounts to the top of the visor making camera mounting easier than ever.
The Carbon Altitude features a similar sleek and aggressive design as the thermoplastic Altitude and is available in five distinctive colorways all of them using the beautiful texture of carbon fiber. The Black Ops, Neon Trace, White Trace and Chris Burandt styles feature a matte finish and the Black features a gloss finish. The Carbon Altitude has an MSRP of $399.95 and will be available this fall from RIDE509.COM & 509 authorized dealers around the world. For more information visit ride509.com