If you're thinking "will this be the year winter skips us?", you're not a sledder. Winter starts next week! (Un)Officially, the start of winter is the Sno–Barons Hay Days in North Branch, Minnesota. All the snowmobile mags write about it every year and people come from all over the snowbelt to see this colossal event.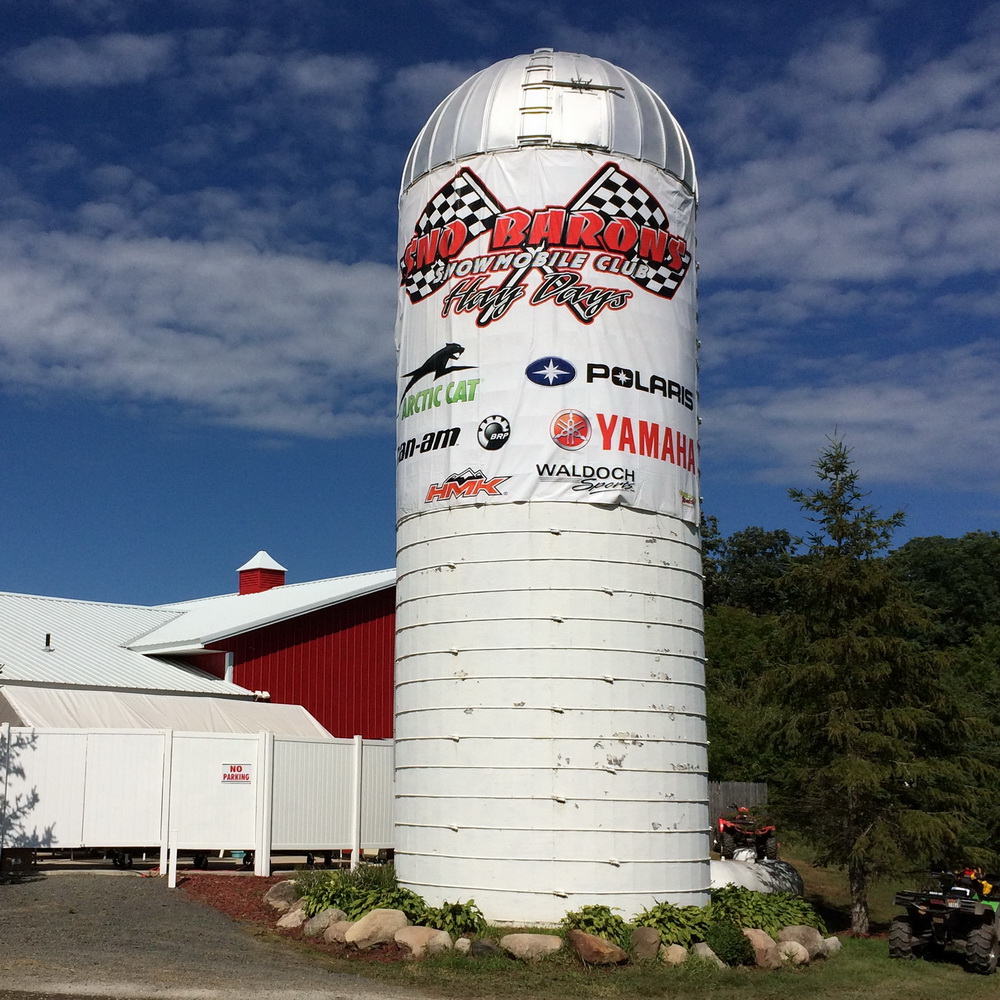 This event is bigger than a silo!
Hay Days officially opens on Saturday, September 12th. This two day event hosts all four sled manufacturers, many racers, hundreds of aftermarket suppliers and thousands of swappers every year.
The swap area is sold out, but you can get more information on the full event by checking out their web site. The Max Sled Team will be there in and out on both days, and if you spot us, say 'hi'. Otherwise just enjoy your time there because you won't be bored and you won't see it all in two days.