Available in the 2011 Ski-Doo line-up, the first engine of this family, the Rotax 600 ACE (Advanced Combustion Efficiency) engine delivers outstanding fuel economy at *29 miles per gallon (8 L/100 km) with a fuel range of 310 miles or 500 kilometres. And its lower emissions (8 g/kw-hr HC and 90 g/kw-hr CO ) surpass the US EPA standards for 2012 (75 HC & 200 CO) and the stringent Best Available Technology (BAT) standards (15 HC & 120 CO) required to ride in Yellowstone National Park.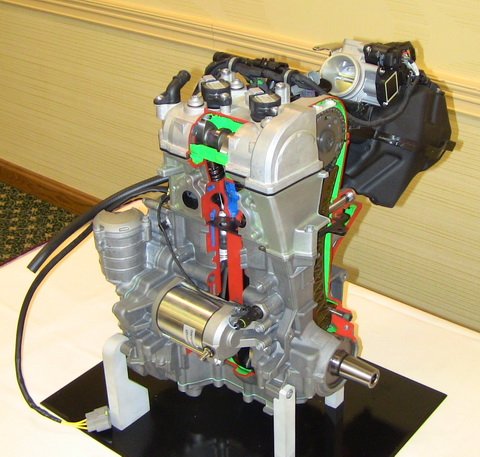 The lightweight 60-horsepower four-stroke dual-overhead cam two-cylinder engine uses unique technologies to optimize combustion, minimize frictional losses and free intake and exhaust breathing, without a trade off in power output. For instance, the valve train is a high acceleration design and key components are coated with a sophisticated "diamond-like coating" that greatly reduces friction.
"BRP sees this new engine as key to getting more people to try snowmobiling. The fuel consumption of BRP's 2011 Ski-Doo sleds equipped with the new Rotax 600 ACE engine is up to 45% lower than our closest competitor," said Bob Lumley, vice president, Sales and Marketing, Ski-Doo/Sea-Doo. "Its outstanding fuel mileage rivals most automobiles; not to mention the fact that it is quieter than most other snowmobile engines and requires very low maintenance," concluded Lumley.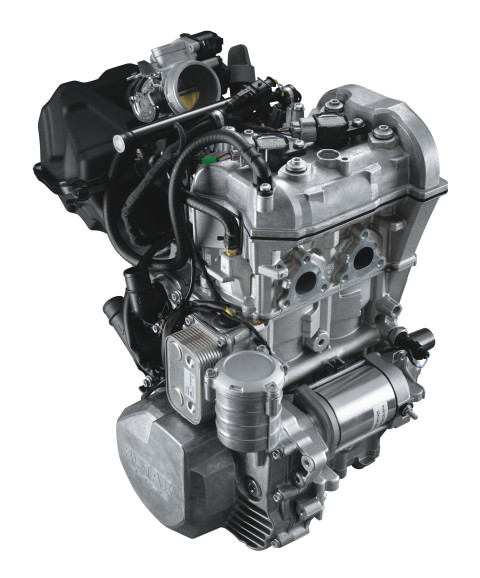 For the 2011 Ski-Doo line-up, the 600 ACE engine joins other cleaner Rotax two-strokes including the new Rotax E-TEC 800R (new for 2011) and the E-TEC 600 H.O. engines.