Often called the grandfather of snowmobiling, Edgar Hetteen passed away Saturday at the age of 90.
He co-founded Polaris in 1954 in Roseau, Minnesota. To prove the reliability and practicality of his machines, in 1960 Hetteen and three companions made a 1,100-mile snowmobile trip from Alaska's Bering Sea coast to Fairbanks on three Polaris Sno-Travelers.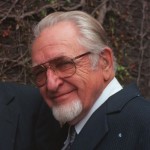 Soon after the trip, Hetteen left Polaris and formed Arctic Enterprises (Arctic Cat) down the road  in Thief River Falls, which he owned for five years. He is credited with developing the forward-mounted engine and aluminum chassis in snowmobiles.
In 1983, Hetteen and a partner founded ASV in Grand Rapids, Minnesota. ASV is best known for Bobcat Skid Loaders and small tractors.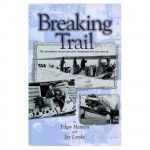 Edgar Hetteen is also an author, with his book 'Breaking Trail'. This is a great book for all snowmobilers and business people. It traces his life, with several hills and valleys, as he worked to develop not only the snowmobile, but also the sport of snowmobiling. He saw his fortunes rise and then fall to near bankruptcy and then rise again. But he never gave up. That was never an option for him. His story is 282 pages of inspiration.