It's that time of year again where we have the opportunity to ride the new iron for next season. This time it was extra special because I made arrangements to get the new 2011 MXZ 800 E-TEC from Ski-Doo. When this was confirmed, to say the least I was just ecstatic. My goal was to get a few elite riders together and get some first impression evaluations. The riders selected were not ones that ride by the seat of their pants but ones who know what to look for when evaluating equipment.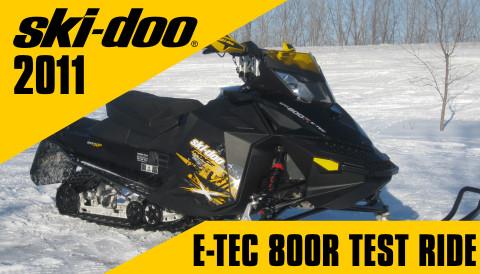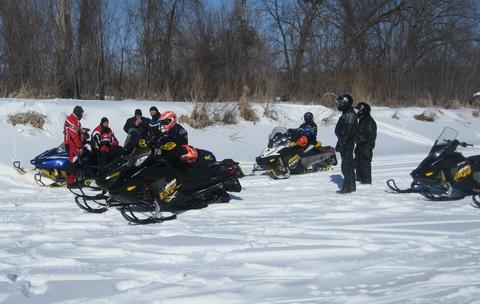 We headed out early because I had a goal to give each rider enough time on the machine to really get a feel of the ride, handling, and performance. I was the first one to ride it and WOW!!! This motor has the same characteristics as its little brother, the E-TEC 600; that is minimal smoke, excellent throttle response, and a broad power band that's packaged together with the flattest cornering chassis on the market.
An interesting fun fact with this motor is that you can have a very relaxed cruise if you want or you can have a very aggressive ride as well. Tjhis motor feels quite powerful. Another point for the 800R PowerTEK lovers is that the throttle-pull on this 800 E-TEC is featherlike compared to that of the PowerTEK.   There wasn't one test rider that didn't get off the sled without grinning from ear to ear. During our evaluation we averaged about 12 mpg with this motor, but that's riding heavy into the throttle for extended periods of time. If you drive it at average trail speeds, Ski-doo claims 19 plus.   When we got back from the day's ride, everyone gathered their thoughts on this new engine package from Ski-Doo. Here's what they have to say.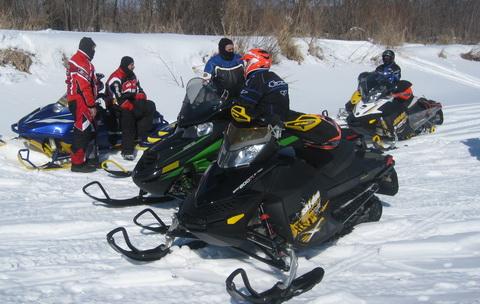 Steve Biebl:  Occupation – Mechanic/Owner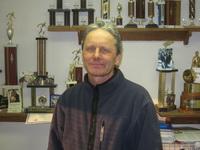 I had the chance to ride the 2011 MXZ X 800 E-TEC and have to say it is very impressive. I don't own a Rev XP but have some friends that do and get a chance to ride them pretty often and know of what a great chassis it is. The steering on the 2011 is real light and aggressive, it responds to whatever you do. This sled had the KYB shocks and you could tell the extra control feel in bumps and rough or pounded out corners. I haven't owned any sled bigger than 600 and the 800 is unreal on acceleration, which is really fun. The throttle response is real smooth with no flat spots anywhere. Ski- Doo has been getting great fuel economy out of the 600 E-TEC and if this 800 is close to that, I could see owning an 800. Overall this is a really fun sled to ride. The only thing I would need to get is taller windshield.
Dave Carral: Occupation – Retired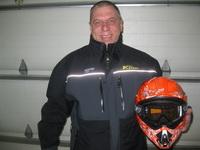 While we were having lunch on the trail this last weekend in February, I mentioned to one of my riding buddies that every ride this year seems to be the best ride of the year. This ride did prove to be extra special because we had the opportunity to test drive the new E-TEC 800 R from Ski-Doo. In a one-word description of my experience it was outstanding! I went to pick it up on Friday and when I got home I just couldn't wait so I got on my gear and unloaded the new 800. When I hit the throttle I was smiling and literally laughing under my helmet. The E-TEC 800 R cannot be fully appreciated in just specs and throttle response. Its raw power is beautifully harnessed and that handles perfect for me. It's a winning combination. My current sled is a Renegade X with an E-TEC 600, but I'm already thinking about how I can have an E-TEC 800 next year. I'm on my way to the dealer now.
Jason Rathmann: Occupation – Small Engine Mechanic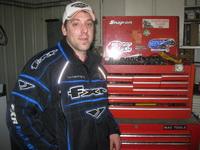 This past weekend I got an opportunity to ride the 2011 Ski Doo E-TEC 800 R and what a treat that was. When I swung my leg over the seat and grabbed a hand full of throttle my breathe was taken away. I could not believe how much power and torque this E-TEC 800 R had. You definantely have to be hanging on tight. This is the strongest 800 I have ever ridden with a power band that never seems to end. It didn't matter if you were going sixty or more, when you squeezed that throttle the skis were off the ground and you were gone. Ski-Doo has raised the benchmark for two-stroke performance.
After riding down the trail I noticed that my thumb was not getting fatigued like it would on the old PowerTEK; it took little effort to feather the touchy throttle. The rear suspension on this sled was set up perfectly as it absorbed the little bumps and also the big ones that would unwillingly bring your butt off the seat. The front suspension was also very smooth, but on the tight twisty trails the front did seem to push a little. So it took a little bit more effort to briskly weave through the trail. I feel strongly that this can be overcome by a little fine tuning to the suspension.
My overall impression of the T-TEC 800 R is I was very impressed with the performance and the ride. If any of you who are like me who likes to have a sled that turns heads and be out front this sled is for you. Having the opportunity to be able to ride the 2011 E-TEC 800 R,  I was honored to be able to enjoy it and hope to have one of my own.
Conclusion
While we only had a short time on this sled, we were all very impressed with this powerhouse of a motor. We'll know more as more of the Max Sled Team gets to ride it, but if the 800 is anything like the 600, Ski-Doo should have success with it.