Get Serviced or Upgrade Your Shocks from the Factory Experts at a FOX Service Center and Receive a FOX Hat.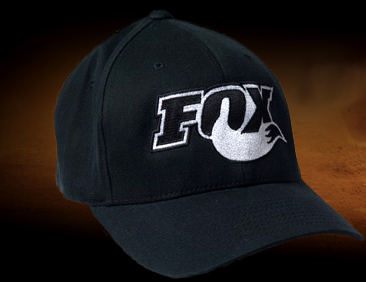 Get ready for winter by having your shocks serviced at a FOX service center and score a free FOX hat for the effort. Going on now through September, have your shocks charged and tuned by factory experts or better yet, upgrade your ride with the latest in FOX shock technology such as the EVOL Upgrade kit and enjoy peak performance this winter.
Call FOX at 800-369-7469 x4619 or drop them an email at [email protected] to discuss service options. After a consultation with a service technician, simply complete a service form and send it along with your shocks to your nearest FOX snowmobile suspension service center.
You can also score a limited FOX hat when you bring your shocks to the Sno-Barons Haydays World Championships in Sunrise, Minn., September 8 and 9, 2012. (For event information visit www.snobarons.com) Expert FOX Technicians will be on hand taking care of all your shock needs – from a simple recharge, to a complete rebuild, and everything in between including. Services prices range from just $20 for air-sleeve maintenance to $145 for a complete Float X EVOL service.
Regional FOX Service Centers:
FOX Service Center
130 Hangar Way
Watsonville, CA 95076
Email: [email protected]
—–
FOX Midwest Service Center
13461 Dogwood Drive
Baxter, MN 56425
Email: [email protected]
—–