FOX, the industry-leading ride dynamics company invites Hay Days attendees to stop by its display area to get their sled's suspension ready for the upcoming season. Bring your FOX shocks to Hay Days for their seasonal service by FOX's expert technicians. Whether your shocks need a simple recharge or a complete rebuild, FOX technicians will get them ready for winter—Seasonal Service = Peak Performance.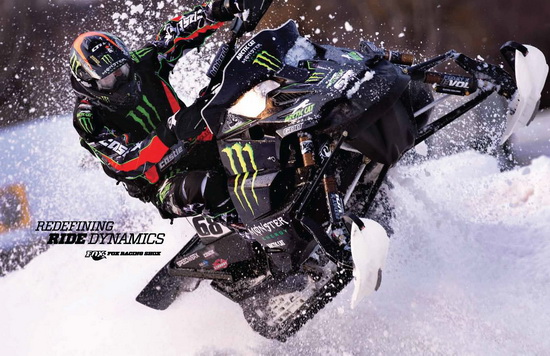 Increase performance of your existing FLOAT or FLOAT 2 shocks with our EVOL Upgrade kit. With the EVOL Upgrade kit, you'll experience reduced harshness and improved ride quality without sacrificing roll stiffness or altering ride height. Have an Arctic Cat M-Series mountain sled? Improve its ride dynamics with FOX's exclusive Chris Burandt Backcountry Edition kit, developed with input from Chris in his Colorado backcountry playground.
You can also get a first-hand look at the latest FOX products for snowmobiles, ATVs, motorcycles, UTVs, and check out the Ford F-150 SVT Raptor.
WHERE TO FIND FOX AND MORE EVENT INFORMATION
FOX Factory service and upgrades offered onsite, learn about their new technologies and products, or simply come by to meet the crew and get some free swag.