The Max Sled Team has been a fan of Haber Vision's sunglasses and goggles for over five years now. Since our first encounter with Haber Vision, we've been wearing the sunglasses almost daily and using the goggles when we ride. They are our tried and true go-to eye wear.

Goggles fog up on the inside in cold temperatures. The cold lens comes in contact with warm moisture trapped inside the goggle and the moisture freezes to the inside of the lens. This restricts vision and is a safety hazard. There have been anti-fog solutions for goggles over the years including chemical wipes, vent holes, and dual-pane lenses, but those are often times hit-or-miss. The best way to keep fog off the inside of your goggles is to eliminate the moisture.
Haber came out with a device that would keep your goggles clear by eliminating the moisture that can builds up when riding in cold temperatures. It works by sensing the moisture in the goggles and then a small fan pulls the moisture out of the goggle and pulls in fresh air. It has three setting; off, auto, or always on. Depending upon the conditions you are riding in, you'll most often use the auto setting. If you are sweating quite a bit, you may want to turn them to full-on.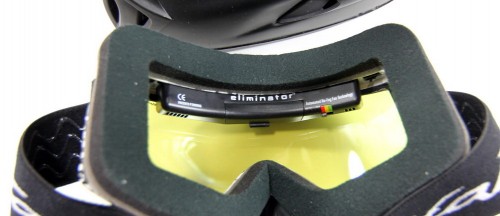 The Eliminator is powered by a single AAA battery. This device worked well in our testing. The only minor annoyance is the high-pitched buzzing sound of the fan. It's more noticeable when the sled engine noise is lower, but for technology and safety like this, it's a small price to pay.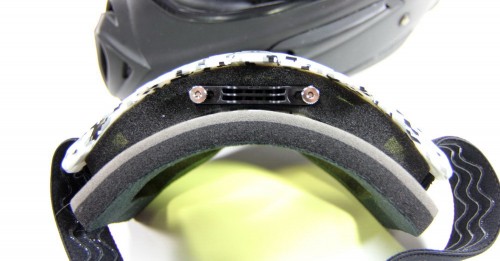 The Eliminator not only works for snowmobile or ski goggles, but will also work for summer activities where goggles are part of the sport, such as paint ball or ATV and dirt bike riding.
Haber also has a brand new goggle this year specifically made for snowmobilers; the Nitrous Eliminator. This new goggle incorporates the Eliminator, but has features that make it one of the best snowmobile goggles on the market.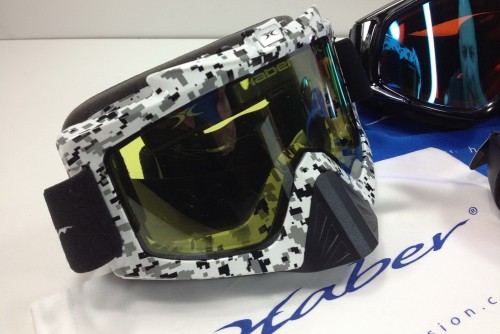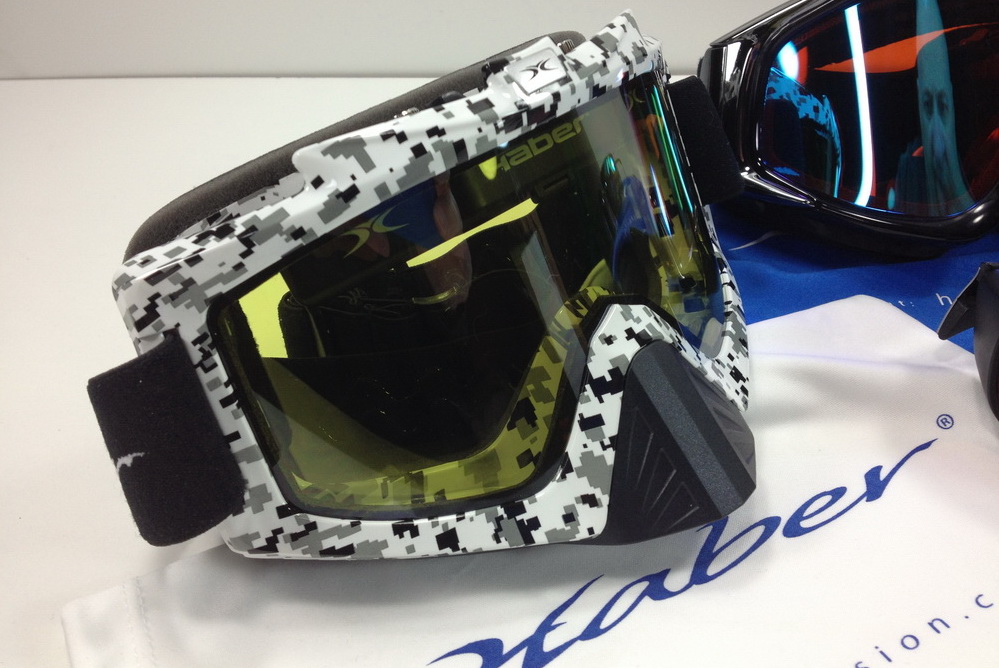 The Nitrous goggle has a dual pane lens that helps guard against fog. It is available in polarized orange or non-polarized yellow. The lens is molded to fit perfectly in the frame and to eliminate distortion. We've found Haber's lenses to be very clear and easy on the eyes.
This goggle also has a wide foam area that fills in the openings on a helmet. We've experienced goggles without this added foam and have gotten frostbite on cold days. The Nitrous eliminate leaked air to prevent frostbite.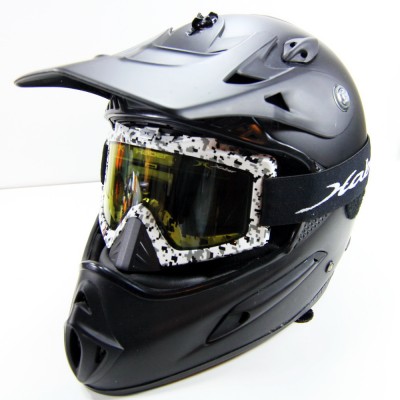 Another very welcome feature is the removable nose guard. If you've ever ridden behind someone on the trail, you know rocks and ice can hit you in the face from the sled in front of you. A soft breath deflector doesn't offer protection from hard object, but this nose guard does. Coupled with a breath deflector it gives your nose and mouth excellent protection.
The frame is flexible in very cold temperatures and the goggle band incorporates a silicone rubber wave pattern to keep from sliding off your helmet.
The Nitrous Eliminators are now my king of riding goggles, and it would take quite a lot to uncrown them.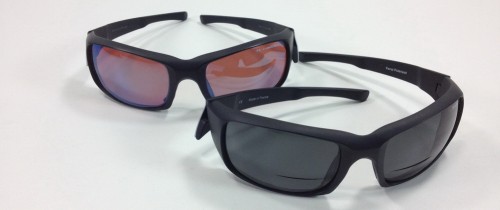 After years of wearing Haber Vision's sunglasses, I've come to love the Kenai style. They are comfortable, have a polarized lens and I was able to score a pair with the rose colored lenses. These lenses offer great protection and clear vision in nearly all lighting conditions. I used them for driving, fishing, and shooting. They are my go-to sunglasses.
Recently, I've noticed my close vision starting to weaken. I've had laser surgery on my eyes to eliminate my nearsightedness, but was told that in my mid-forty's I would start to lose my close vision. I remembered Haber having bi-focal sunglasses, and called them last fall. They happened to have one pair of my favorite Kenai's with the gray polarized lens in a bi-focal. While the gray lens is a little dark for everything but bright sunlight, these glasses are my second go-to pair, especially for fishing where changing lures or tying knots requires close-up vision.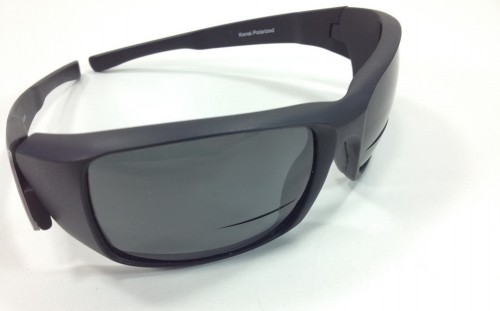 Today you can't get the Kenai's in a bi-focal, but they do offer different styles. You can also get many styles of sunglasses and goggles with prescription lenses.
Compared to most name brand sunglasses and goggles on the market, Haber Visions are a bargain. They offer excellent quality and workmanship, high-tech features, and top-notch performance, for about half the price.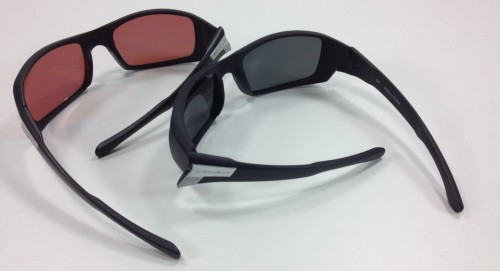 Check out Haber Vision products at their web site, HaberVision.com.
Oh, and use the Affinity Member Code: MAXSLED to make sure you get your discount price.