Last year everyone anticipated the new location of Hay Days, the largest snowmobile-related event in the country and I dare say the world. What wasn't anticipated was the 3-1/2 hour wait in traffic just 2.7 miles away. The cause was simply poor planning, not only event organizers, but the local Township as well. They limited entrances and didn't allow you to come in from the main highway thinking it would keep traffic flowing. That backfired on them and throughout the midday traffic was backed up on main highways and freeways for 15 miles.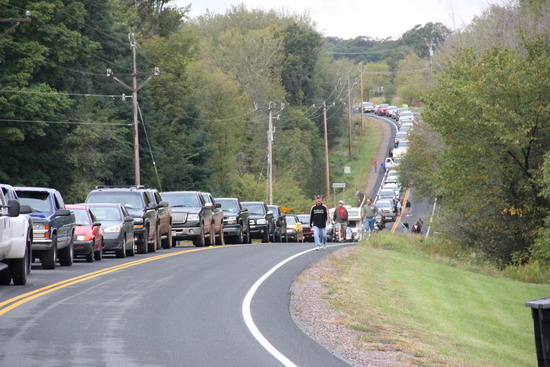 This year promises to be different. Event organizers and the Township have worked together with local land owners to open up more entrances and more parking (Parking Map) so people can get parked and walk the swaps early. By late morning, the aftermarket vendors and snowmobile manufacturer's booths should be full of snowmobile diehards ready to see the newest gadgets and gizmos.
Of course, MaxSled.com will be there to capture some of the new items from Hay Days (below are photos from last year's event) so if you can't make it, visit our site after the show to find out what's new and exciting.



Here's a brief list of events:
Snowmobile Swap Meet
World Champion Grass Drags
Arctic Cat, Polaris, Ski-Doo, Yamaha 2012 Products
RC Track
ATV Demo Rides
Motorsports Freestyle Show
Food Vendors
And nearly every snowmobile aftermarket brand represented
If you can, give the folks at Hay Days another chance (it does take a lot of work to put something of this magnitude on) and come to this year's event. Once in the gates, you are guaranteed a good time and lots of eye candy.
[nggallery id=1]
For more information visit
Sno Barons web site here.