In honor of his more than two decades of contributions to the sport of snowmobiling and racing, Arctic Cat's Joey Hallstrom of Thief River Falls, Minn., was named one of four 2012 inductees into the Snowmobile Hall of Fame (SHOF) in St. Germain, Wis. Prior to his current position as Snowmobile Product Manager, Hallstrom was the Team Arctic Race Manager from 1987 – 1999, during which the company achieved outstanding success in all forms of competition.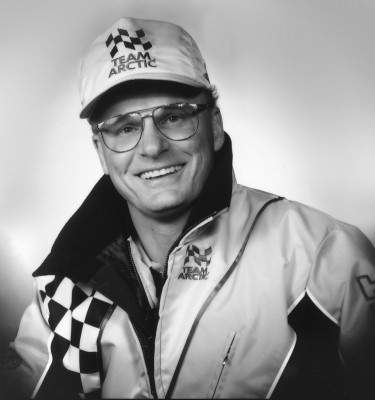 "By combining a deep passion for the sport with the competitive heart of a racer, Joey Hallstrom built the Team Arctic Racing Program into a winning powerhouse," according to Loren Anderson, founder of the SHOF. "In addition to building a dominant race program for Arctic Cat, Hallstrom also helped grow the sport through key roles in launching the Jeep 500 cross-country race, initiating the first NHRA snowmobile asphalt drag exhibition and spearheading several key snowmobile models."
Hallstrom will be inducted into the SHOF on Feb. 18, 2012, along with decorated racer Toni Haikonen, race director Marcel Fontaine and Wisconsin snowmobile advocate Larry Bosacki.
Hallstrom joins a distinguished list of Arctic Cat racers and industry icons who have been inducted into the SHOF for their significant roles at racing venues, design and manufacturing arenas, local clubs, state associations and/or national organizations, including:
Jim Dimmerman
Don Finck
Chris Twomey
Kirk Hibbert
Ole Tweet
Jim Herzig
Herb Yancey
Brian Nelson
Roger Skime
Dale Cormican
Larry Coltom
Charlie Lofton
Edgar Hetteen
Bob Elsner
Roger Janssen
Dave Thompson
"I grew up idolizing many of the Team Arctic racers who have since been inducted into the Snowmobile Hall of Fame," said Joey Hallstrom. "To have helped rebuild the Team Arctic racing program into such a dominant force, and now sharing that legacy with the Hall of Fame, is a tremendous honor."
For more information about the SHOF, go to www.snowmobilehalloffame.com.