The Max Sled crew has talked about riding a two-up demo sled for a few years and for 2012 Yamaha sent us the RS Venture GT with EPS. This year has not been the best for snow but we did manage to get a few trips logged and had many great surprises.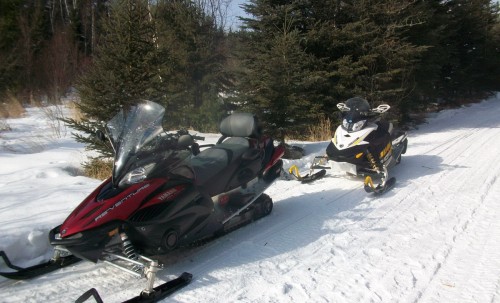 My first surprise was just how much I really like riding 2-up on the Yamaha RS Venture GT. For the most part, you really can't feel the other person on the back. There is plenty of room for both people to feel very comfortable. Next was the Electric Power Steering (EPS). It works great and having the weight of two people makes it turn even better at slow speeds. A huge praise to Yamaha for EPS.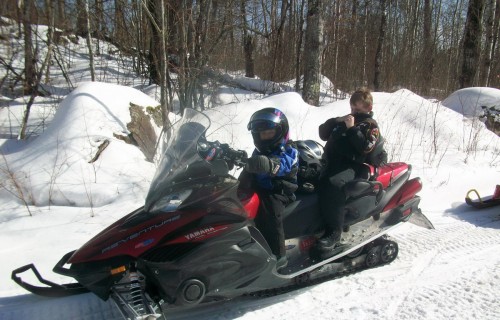 The RS Venture GT is smooth and comfortable on any trail or lake you find yourself. The power is very responsive and quite controllable. The mirrors don't shake at all; you can actually see the sleds behind you. There is plenty of storage and the fuel economy was pretty good at around 15MPG while still during the break-in period. We think 19-20MPG is attainable.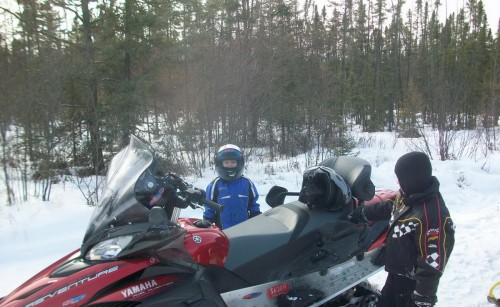 While the windshield was huge and very protective in the cold weather, when riding solo, the air flows around it and circulates against your back, making your backside cold. I think a little smaller windshield with different airflow would work better. Handlebar heaters also worked great in the cold, partially due to the large windshield.
While we weren't able to rack up as many miles as we would like, we find the 2012 RS Venture a pleasure to drive in many snow and weather conditions and look forward to riding it more.