It was December 1968. I was 11 years old and already in love with snowmobiles. It seemed like there were hundreds of brands and I was on a mission to learn about all of them. Snowmobiling was just becoming the new craze. Riding and racing were both spreading like wildfire. Snow seemed to come earlier and stay later back then. It seemed like we also had more of it.
It was around 6:30 pm and I was working on some homework. My father came in the house and asked me to come out and look at something. As I got outside I could see two of my father's employees lifting something out of the back of the pickup. It was a snowmobile! "WOW! Whose is that?" My father said, "It's ours." We are now talking about extreme dream come true!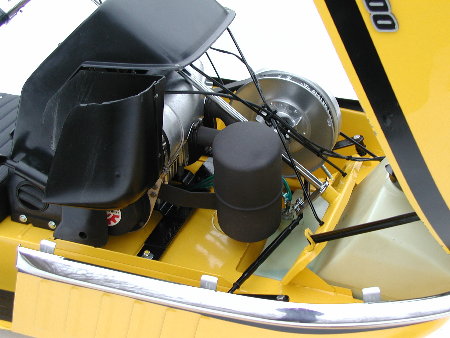 What they dropped off was a brand new 1969 Ski-Doo 371 Nordic; One of the first sleds with an 18" wide track. Bogie wheels and leaf-springs were the suspension of the day. A twin cylinder 371cc Rotax was the powerplant. This was also one of the first sleds to cover up the engine and allow your feet to position inside the hood. The heat from the engine was vented to your legs to keep them warm. This was the first sled I ever rode and the first sled I ever drove. The fire had been ignited.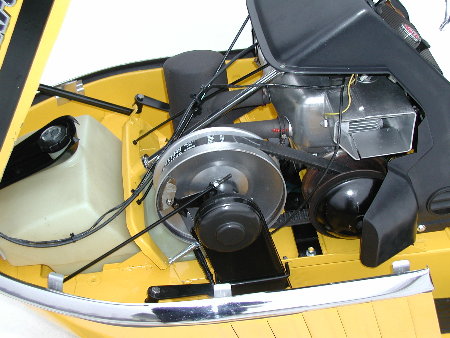 Over 30 years and at least 20 sleds later I decided to find and restore a 1969 Ski-Doo Nordic. I looked very hard for 2 years with no luck finding a good candidate. Then out of the blue I came across a Nordic in very good shape. After searching five states I found one just 20-minutes from my house. Go figure!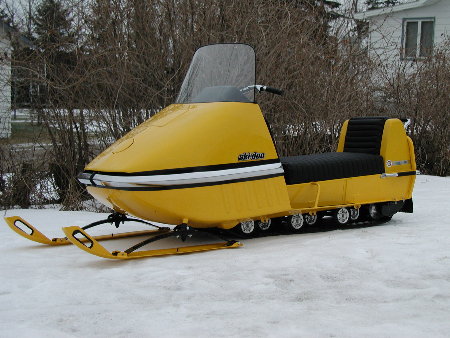 I think this sled was ahead of it's time. Parts were found at multiple salvage yards, Dennis Kirk www.denniskirk.com and High Performance Engineering. www.hiperf.com I hope the photos can help you feel the enjoyment and great memories this sled has given me. Looking at the pictures, this sled is near showroom condition and I did win a 1st-place award at the Waconia, MN Vintage Snowmobile Club of America show, which is just icing on the cake.