Yamaha has spent a lot of marketing cash telling us their sleds don't wear out. Take the whole Nick Keller story – the guy's put about a bazillion miles on his Yamaha RS Vector GT raising money for snowballcancer.org. And anyone who has a riding buddy who bleeds blue most likely gets an earful about Yamaha quality every time you're within earshot of the guy. But Yamahas are still pieces of machinery and they're still snowmobiles, so stuff wears out and sometimes even parts fail. Yes, even on Yamahas. Own a Yamaha? Maybe looking to buy a used Yamaha? Here's what to check to make sure it's up to snuff.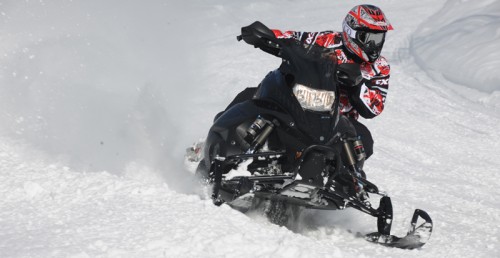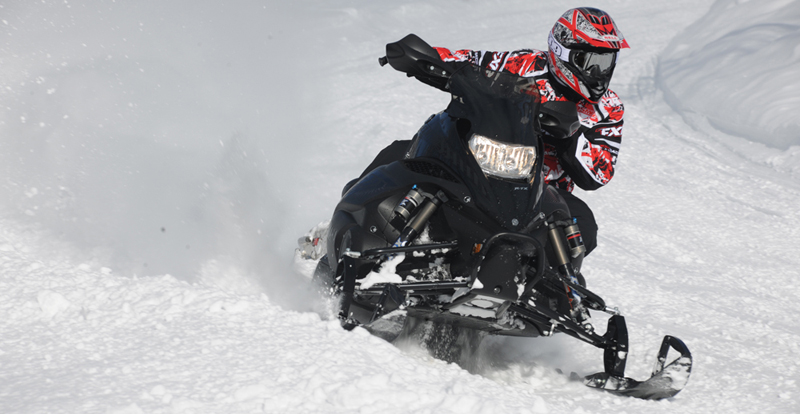 Maintenance For Dummies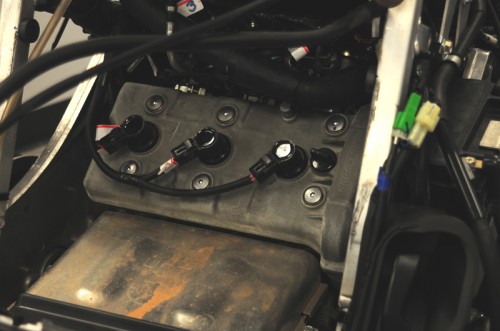 While nowhere near the replacement rate of a 2-stroke, even Yamaha 4-strokes need to have the plugs replace periodically. Checking them can also reveal other problems, like an overly-rich fuel condition which is a red flag for something wrong in the EFI system.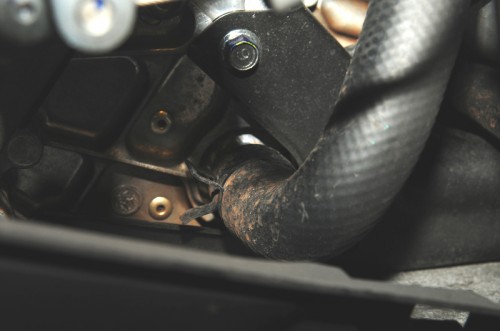 Check the coolant hoses for worn spots or leaks and also check the coolant level. If you see any drips or low coolant level it could indicate something's wrong or on its way to failure (if not already there).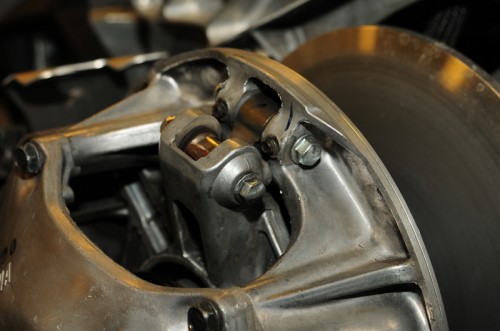 The primary clutch on a modern Yamaha is no different than any other primary – it has bushings, weights and springs and they all wear out. Check for sloppy parts or obvious signs of wear like a busted spring or things that don't line up or aren't tight. Also, inspect the sheaves for cracks.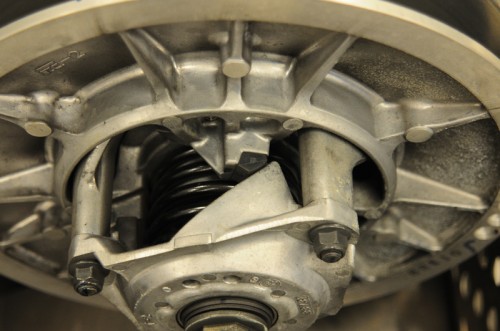 Like the Primary, the secondary is nothing special on a Yamaha. Heck, it's not even a roller clutch, so you'll want to check the buttons and spring for wear and inspect the sheaves for cracks.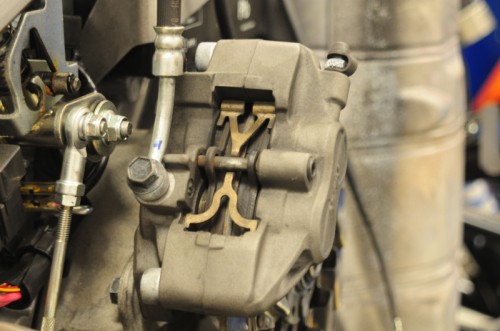 Eyeball the brake pads to see how much lining is left on them. If they're starting to look thin it means they will have to be replaced. It could also be an indicator that the sled's been ridden hard. These pads look good.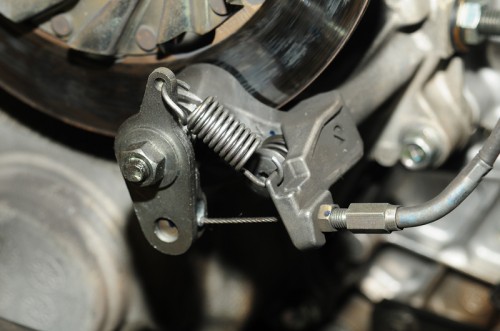 Check the parking brake linkage for busted parts as well as proper function.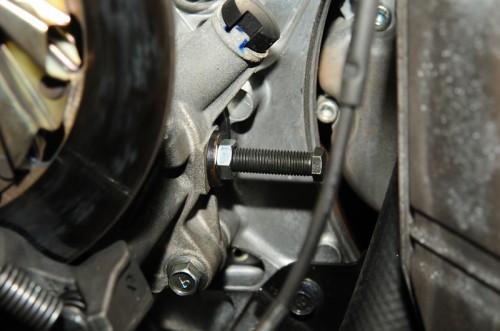 Check the chain tensioner to see if it's adjusted properly. Rule of thumb is to snug it down and back off just a hair. If you bust it loose and it's nowhere near snug it could mean the chain is stretched. Or, if you're lucky, it could just mean it fell out of adjustment somehow.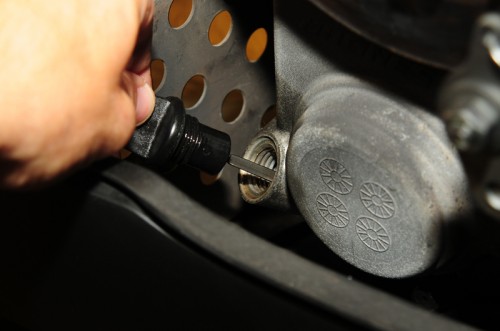 While you're in there, check the chaincase oil for proper level and basic feel and color. There's not a lot of oil in the chaincase so it's something that needs to be changed regularly (typically once a season).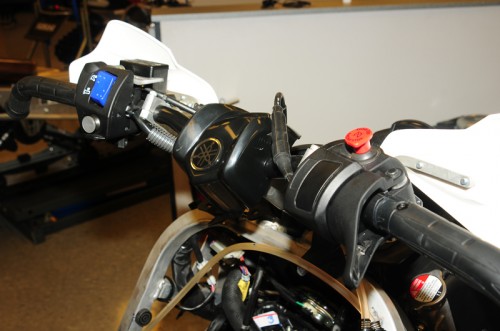 While you're checking the brakes make sure all the controls cables work properly and that the brake is firm, not spongy. If something's out of whack it should stand out. You'll know.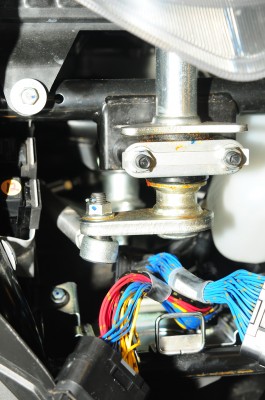 Speaking of controls and handlebars, let's now move down the steering. Check for free play in the linkage and inspect the bushing for the steering shaft. Usually there is a little free play in most sleds, but you don't want sloppiness.
Follow the steering to the spindles and check the tie rod ends. Again, they should look good and there should be no excess play in them.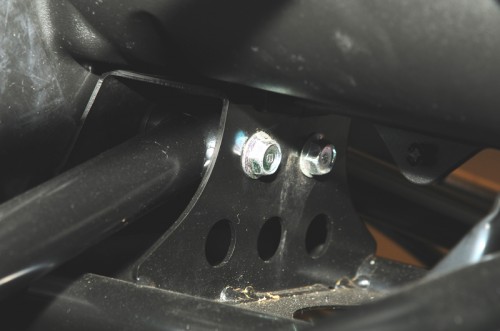 Next, raise the sled so the front end hangs. Grab skis, control arms – anything that moves and check for stuff that doesn't look or move right. Everything should be tight. You're looking at the inner lower control arm mounts here.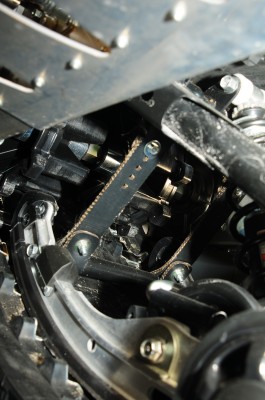 Move back to the skid and check the drivers inside the tunnel. These things almost never wear out, but they're on Yamaha's maintenance list because they are a critical part of the driveline. If the sled was run with the track out of adjustment it may have ratcheted and caused damage to the drivers.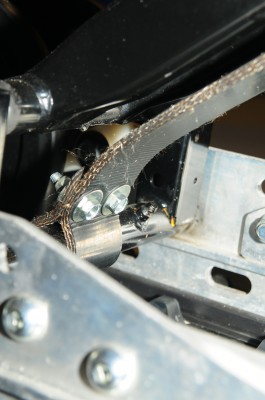 Check the suspension arms for damage. If you see any flaked paint anywhere it could be a sign that something is bent. Look for grease on the zerks – if there is none it could be a sign that the sled hasn't been greased. You should hit the grease zerks in the skid with a grease gun at least once a season, preferably more often than that. Same goes for the front suspension.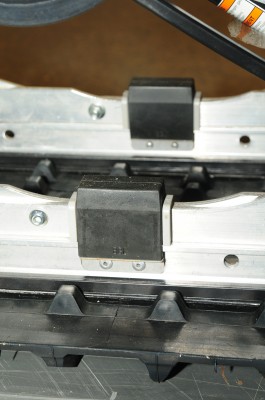 The rail bumpers can indicate a sled that's been rode hard. If the skid bottoms it will bottom on these and it will leave marks. It could also mean the suspension is too soft for the rider. Also check the hyfax while you're at it.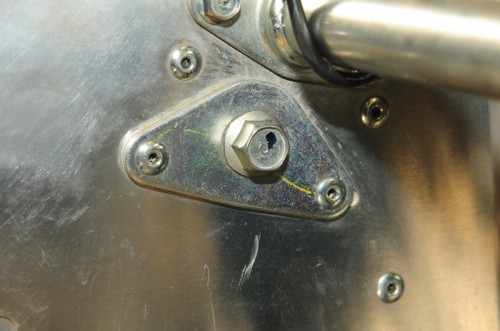 Yamaha has come a long way with its skid mount bolts and they rarely come loose these days, but they still do. If the skid has come loose at some point it should show it in the mounts with ovaled-out bolt holes. Same deal with any of the suspension arm bolts. Be sure to check all these little buggers.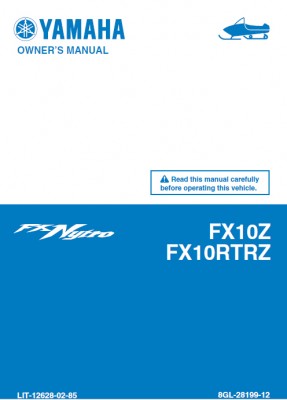 Typical of their cover-every-base approach to machine maintenance, Yamaha has done a lot of the work for us when it comes to knowing what to eyeball when it comes to maintenance. A quick check of the owners manual will tell you pretty much everything you need to know.
For more info on what to check out on your Yamaha, specs, parts breakdowns, owners manuals and pretty much anything else you can imagine go to www.yamaha-motor.com, mouse over the "Sport" icon and click on "Parts & Service." You can view and buy everything you need there.