No matter what kind of snow winter brings one thing seems to remain constant in the world of snowmobiling and that is people like to race. And that means it's not hard to find a snowmobile race on any given weekend. The following is a brief rundown of some of the snowmobile circuits that will be fielding races in 2011.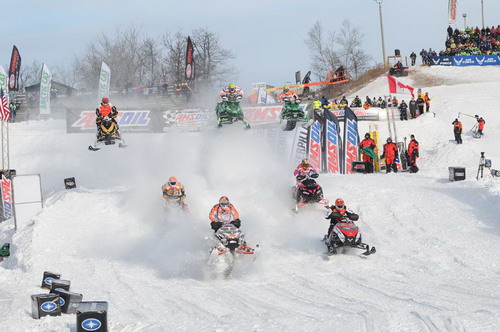 Snocross
ISOC will feature an eight-race National schedule this season that will include an indoor race at the Silverdome in Pontiac, Michigan, and a race in the Minneapolis area at Elko Speedway in Elko, Minnesota. Both are new venues and promise to be big races for ISOC. The race at Elko Speedway is intended to replace the long-running Canterbury venue that ISOC originally introduced in the mid-1990s.
"We chose Elko Speedway because it's more intimate and has a great setup with indoor suites and skyboxes," said ISOC Director of Marketing Andy Groebner. "People love Canterbury, but I think fans will like Elko Speedway even more." www.isocracing.com
Chuck and Mark Minasalli sold Rock Maple Racing last spring to Robert Roscoe, a businessman, snowmobile racer and consulting firm owner and it is now called East Coast Snocross. It will feature a structure similar to Rock Maple, but the circuit is also exploring some new venues including Plattsburg, New York. www.eastcoastsnocross.com
Winter X Games
The ESPN Winter X Games plays host to arguably the biggest race in snowmobiling, the Winter X Snocross competition. With huge manufacturer payouts for a win and exposure on a world scale, the race dwarfs anything else in the sport. The X Games will also feature a Best Trick competition, Speed & Style, Adaptive Snocross and Freestyle competition.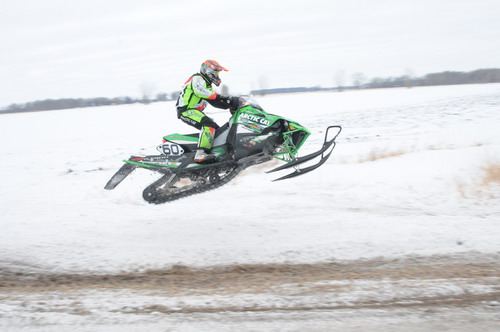 Cross-Country
If you're talking cross-country the biggest game in town is the United States Cross-Country Snowmobile Racing Association (USCC). The premier race on the USCC's seven race schedule is definitely the Seven Clans Casino Red Lake I-500. It is perhaps the most prestigious race in snowmobiling and is the modern version of the famed Winnipeg to St Paul race. The race features a three-day format and this year will see riders tackling a new loop each of the three days. The race is run in and around Thief River Falls, Minn., a town that carries a lot of snowmobile racing history. There is a $100,000 purse on the line with $10,000 cash going to the winner of the Pro 600 class. The USCC also has an Eastern circuit, USCC East, which will feature a six race schedule. www.usccracing.com
Iron Dog
The Iron Dog is a 2000-mile race across Alaska that follows the Iditarod sled dog trail. It features two-man teams and riders must have all their parts and tools ready at each checkpoint. Sometimes checkpoints are so remote there are no roads in or out. New sponsor National Guard has been a huge help in the race, manning fuel checkpoints and supplying manpower to the event. www.irondograce.org
Speed Runs
National Straightline Snowmobile Racing will feature a four-race schedule this season beginning January 15 in Annandale, Minn., and ending February 26 in Hayward, Wis. All NSSR events feature a 1000-foot shaved track with a minimum 2000-foot shaved shutdown. There are classes for everything from vintage and kids' 120 sleds all the way up to Pro Stock and Open Mod. Last season saw four world record times set at NSSR evenets. www.cmsaracing.com
Ice ovals seem to have hit bottom a couple years ago and they are now seeing a small resurgence and a healthy Pro Champ class.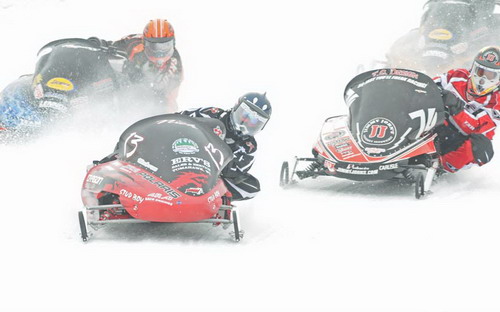 Ice Ovals
With the demise of the long-running WSA Pro-Ice/Extreme Ice circuit, Oval Racers Alliance (ORA) has taken the reins and is entering its second year in 2011. With a five race schedule, ORA features everything from Pro Champ racing to a full vintage schedule. They are a not-for-profit racing organization and pride themselves in paying out to the racers. www.ovalracersalliance.com
The United States Snowmobile Association (USSA) announced it will be paying out an extra $20,000 to riders this season. Perhaps the longest-running racing circuit in snowmobiling, USSA features ice oval racing and snocross racing. Ice ovals are the circuit's bread and butter though, and they are heavily involved with the biggest race in the genre, the Eagle River World Championship. Plans are to have an eight-race schedule for 2011. www.ussaprostar.net
If there is a hotbed for ice oval racing it has to be Quebec. The people there take their racing seriously and evidence can be seen close to the Ski-Doo factory in Valcourt where the race shop still has access to its own ice oval. SCM Racing fields an extensive ice oval schedule and will feature eight races this season including Eagle River, Eganville and the Grand Prix Ski-Doo de Valcourt. www.scmracing.com
Hillclimb
Competition in the steep and deep has never been more intense. Hillclimbs are very much on the radars of the manufacturer's race shops and Arctic Cat, Ski-Doo and Polaris even build race-ready sleds to suit the venue. The Rocky Mountain Snowmobile Hillclimb Association is the premier hillclimb circuit and is host to World Championships in Jackson Hole, WY every Spring. www.rmsha.com