Once again it is time for the MaxSled crew to put their heads together and create a wish list of prediction on what the OEMs will offer in the upcoming model year. Last year we predicted that Arctic Cat would offer a 600cc 2-stroker, and they did. We predicted Polaris would come out with an 800 version of the Indy, and they did. We predicted Ski-Doo would offer up a turbo boost on their 1100 4-stroke, and they didn't. And we predicted Yamaha would come out with a chassis change, and they did, however we could not have predicted their partnership with Arctic Cat.
So what might be in store for 2015? Let's take a look.
Arctic Cat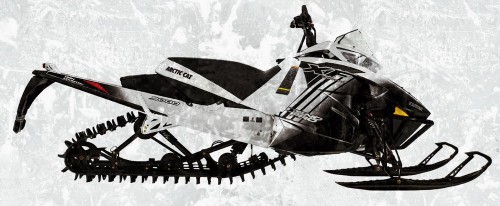 Arctic Cat has been doing well since their chassis introduction three years ago. They targeted every engine size segment and finally the 600cc 2-stroke. There will be more models with that engine, along with the 800. This could also be the last year we see the 1100cc non-turbo engine in a chassis. In fact, with Arctic Cat's partnership with Yamaha, we may see more of Yamaha's engines in Cats 4-stroke offerings. Could they offer a stock Turbo'd Yamaha engine in a brand new Thundercat? Hmm, possibly.
Arctic Cat's touring lineup is long overdue as well. While it is a nice machine, we could see a 2-up version of the ProCross chassis, or at least a convertible of some sort. Last year we thought that maybe the 500cc engine would find its way into the ProCross chassis. Let's hope.
Polaris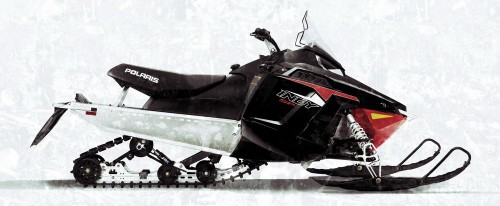 Let's face it; the Indy is to Polaris like the Mustang is to Ford. This is Polaris's brand and Polaris has done well to build upon it. It would be so easy to put the 136" track under that chassis and discontinue the current Switchback 136. It would save money and I hardly think anyone would notice much of a ride difference. In fact, I can see the Pro-Ride suspension falling off of favor. It simply doesn't offer that much of a better ride over the Polaris Indy suspension, in our opinion.
We can see an Indy Pro being offered with some of the features only available on the current Rush models, like the digital gauge and higher-end shock package. Finally, we may see the 550 fan being offered in the RMK.
Ski-Doo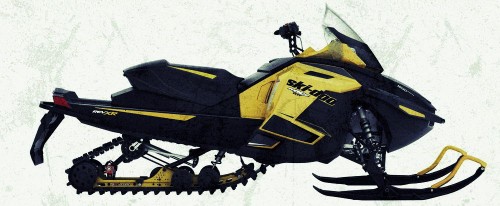 Ski-Doo is the hardest for us to predict. They have so many models and variations that they see to have all the bases covered. We did not see a 900 ACE in last year's predictions. In fact, we didn't see Ski-Doo developing another 4-stroke engine. They have great offerings in the 600 and 800 class, and 1200 4-stroke class, but also in two other classes that some of the other OEMs aren't a part of with their ACE motors. So it's tough to predict what Ski-Doo might introduce other than the possibility of a Turbo's 1100 Mach.
Yamaha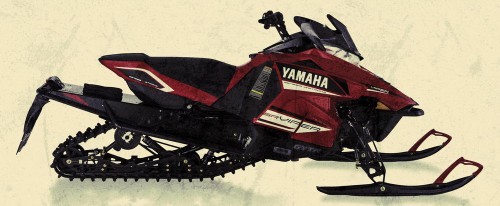 Yamaha's partnership with Arctic Cat has shaken the sport up. Their use of the ProCross chassis morphed into the Viper has turned heads, even Cat heads. Yamaha really stylized the plastic to fit their brand and stay consistent with the rest of the Yamaha model lineup to really make it Yamaha's own. Their clutching system seems to work better, too.
We envision Yamaha to go one more and replace the Apex with a Viper Turbo. Yes, it would be sad because the Apex motor is by far the best Yamaha snowmobile motor they make. It is smooth as butter and pulls like a banshee. We would hate to see it go, and would rather see it end up in the chassis than a turbo'd Viper, but we are told that engine is a bit too wide for that chassis…or is it?
How about this one? The Phazer gets upgraded to the Viper chassis. The 500 twin 4-stroker could drop right in. That chassis isn't all that heavy compared. Maybe it's not a Phazer, but an Exciter? Hmm.
What are your predictions or on your wish list for 2015? Comment below.