Yamaha took everyone by surprise when they introduced the Phazer in 2008. It was radically different and had a much different ergonomic feel than any other sled, including the REV. We liked it, but the following year's version was much better. The Phazer has been refined into a solid machine with an almost unbeatable fun factor. It's a light-weight 4-stroke with ATV-style ergos and a modular customization that allows you to give it your own look and feel.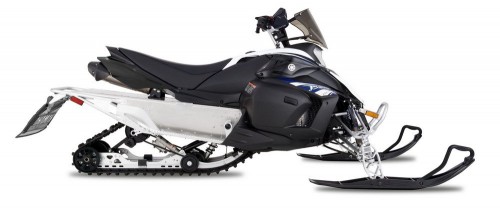 The Phazer shows up in 3 versions; GT, RTX and MTX. For those wanting a fun ditch and aggressive trail machine, the Phazer RTX is the one to get. It's easy on fuel offering mileage in the high teens, and while the power may be a little light for some, its 80HP is on par or surpasses other sleds in its class.
The suspension sets the RTX apart from the base model. It combines Fox Float shocks in the front with Yamaha's Dual Shock CK rear featuring HPG Clicker shocks in the rear. The track is a 14-inch wide light weight Camoplast Ripsaw with 1-inch lugs. This combination makes the Phazer RTX feel nimble and lets you quickly carve corners. The shocks give ample adjustment for rebound damping for bump control.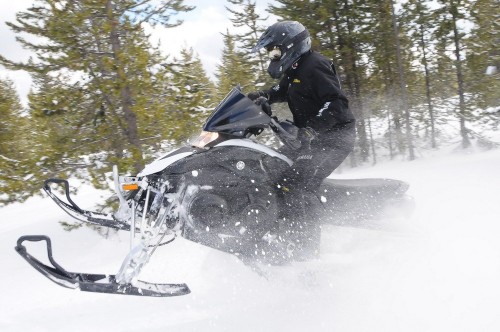 Not only can you have all-day fun on the Phazer RTX, but you aren't giving up technology for a price-point machine. In fact, you get EFI, a digital gauge, and modern ergonomics. This refined snowmobile continues to be a favorite for our staff. For all but the longest of trail or lake runs it's adequately fast. It's fun in the ditches and twisty trails, and feels like a great off-road vehicle.
We recommend the Yamaha Phazer as a second machine for seasoned riders and a first machine for novice riders. Check out the Phazer RTX at Yamaha's web site for more information.