When we first viewed the new hood and body style of the Polaris Rush, we were impressed at how Polaris could combine modern styling with classic Polaris looks. Immediately we thought "Indy", and yet when we asked why the Indy name wasn't attached to this machine we were told it had to do with Polaris' marketing direction. They wanted people to feel a "rush". Well, that's all fine and dandy, but Indy is what put Polaris on the map. Indy is poised to do that again, not that Polaris ever left the map.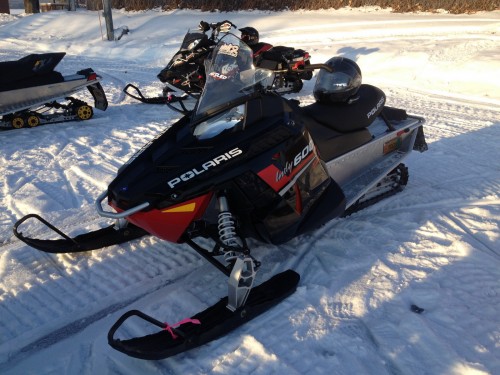 We were not very enthusiastic about the first Rush's ProRide suspension. It works, but the first year it needed improvements. Polaris has done that the past couple years and it does offer a nice ride, but I don't know that it's a ride that is night-and-day different than the suspensions Polaris is known for developing in the mid-2000's. Polaris has done well dominating the terrain. The only thing they needed improvement on was the ergonomics of the sled. Then the Rush came out and we love the ergos, but we wanted to see those ergos with a conventional Polaris rear suspension. Then the Assault came out and we loved it! That's what we were looking for, but could we get that in a shorter track?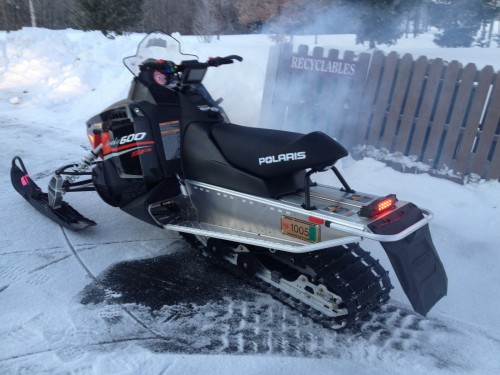 Polaris answered with the 2013 Indy. Aaah, there we go. It's like coming home for Christmas. It just feels good. That's what we were looking for since 2009.
Last weekend we got to ride the Indy for the first time. The snow conditions were fair at best, the temperature was int he 20's F, and the trails were quite bumpy. We put on 78 miles and these are our first impressions out of the box.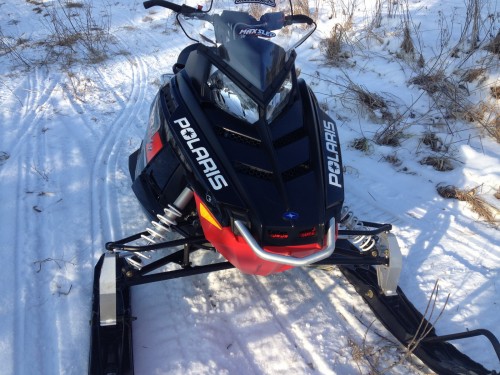 Randy Nemitz
"I haven't put many miles on this test unit yet but what I can tell you so far is the Polaris 600 Indy SP feels like a little sports car. The set-up from the dealer feels very good. What is it going to feel like with a little more tweaking ? The power is incredible for a 600cc sled and it's light weight – WOW.  If you are looking for a new snowmobile and don't want to break the bank for one of the top dogs, then this could just be the perfect fit; Great power and huge fun factor followed up with a great price. What more do you need?"
Shane Zeppelin
"The Polaris 600 Indy SP gives you pretty much everything you'd want in a daily rider. You get a no-nonsense gauge that is easy to read, a mid-height windshield, better than average shock package, a great seat, perfect ergonomics, heated grips and thumb warmer, a snappy 600cc engine, Pro Ride chassis, and a nice riding rear suspension. I was impressed when I first saw the tool pouch. You have a foam block with cutouts for the basic spark plug/suspension wrench and two plugs, which is all you should need on most rides.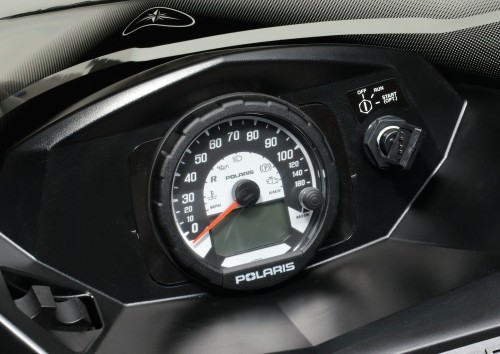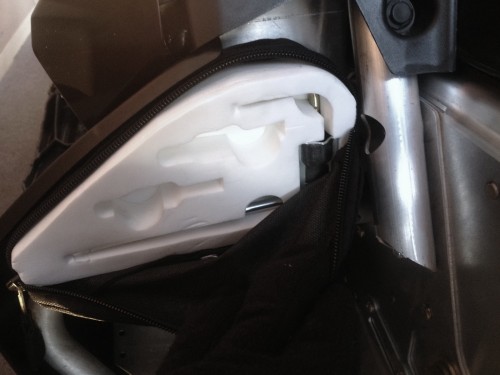 Even without adjusting the suspension for the perfect fit, the ride was comfortable. Most of that comfort comes from the ergonomics and forward position you sit on today's machines. I would have liked pads in the knee area and that's something we are going to add. The steering was predictable and spot-on and I like that Polaris is using their updated and more modern looking throttle and kill switch block. The throttle lever feels a bit long, however, as my hand was getting fatigued while driving at slower speeds. I don't know, I'm just partial to the Yamaha throttle lever.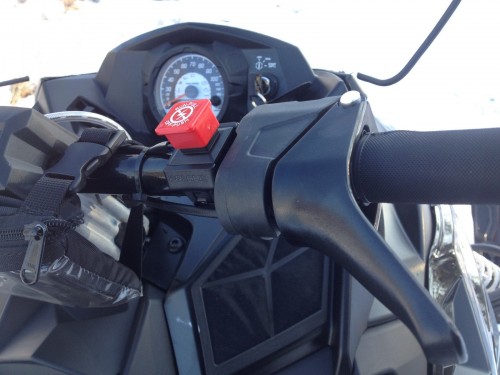 Overall I'm really impressed with the Indy and I hope Polaris continues by expanding this model series."
This first tank of fuel was rich with oil for the break-in period, but we did manage to get 12.7 miles per gallon out of our first ride with speed averages of 20-50 MPH. That's not bad considering at the same time we got 14.6 with out Yamaha Venture GT. Fuel economy should improve during break-in.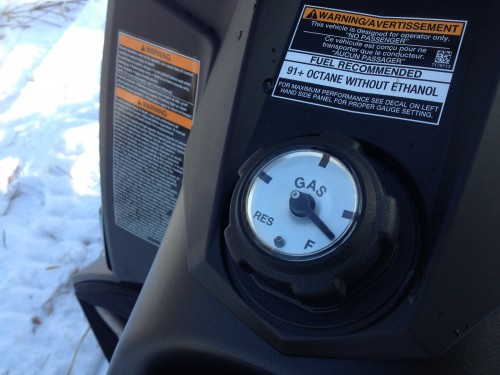 The Indy SP is 15 pounds lighter and $1000 less than the Rush. The Indy is even a better value at $2000 less than a Rush. We will be riding more of this machine and reporting as we go, so stay tuned!