A friend of mine sometimes tells me about how his wife's closet is so full of shoes that she could wear a pair each day of the year and not repeat for three years. I laugh, but I must confess, I might have enough pairs of boots to do the same. Ok, I exaggerate a bit, but I do have a lot of footwear. My problem is that I wear a pair of boots or shoes to match the occasion. As a hunter, 3-gunner, fisherman, motor cycle rider, snowmobiler, office worker, and occasional suit wearer, I need the right footwear that works for the particular activity I'm doing. On top of that, I'm very particular about how they fit. It's a conundrum.
I've tried many pairs of snowmobile boots and to this day I've only found one pair that seems to work the best for me. They fit "like a glove", but I won't talk about that pair, because it wouldn't be fair to the pair I'm giving my review on. Suffice it to say that every pair of boots I try get compared to that pair. Are the Polaris Switchback boots close? Let's find out.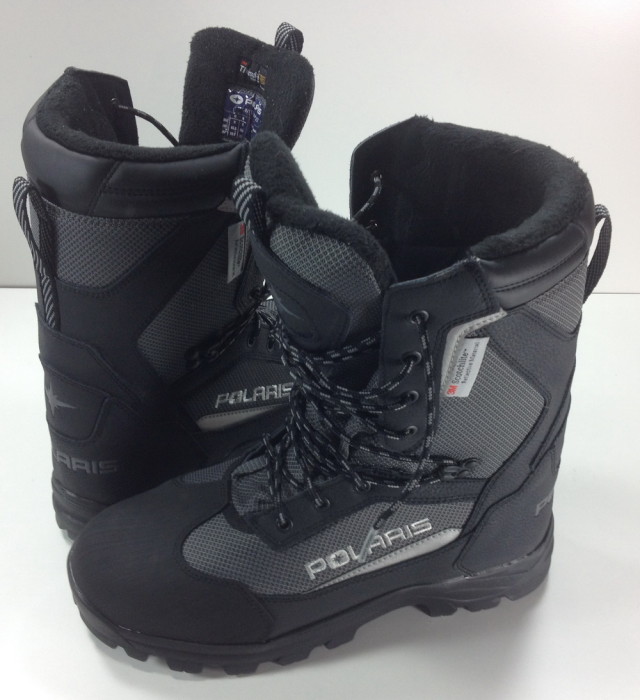 The switchback boot is a support style snowmobile boot featuring a semi-flexible upper and stiff lower section, ice grip soles, and a locking lace system that lets you tighten the lower portion of the boot, lock the laces and then tighten the upper section.
They have 600 grams of 3M Thinsulate, Scotchlite reflective trim, and Faytex Dri-Lex moisture management fabric.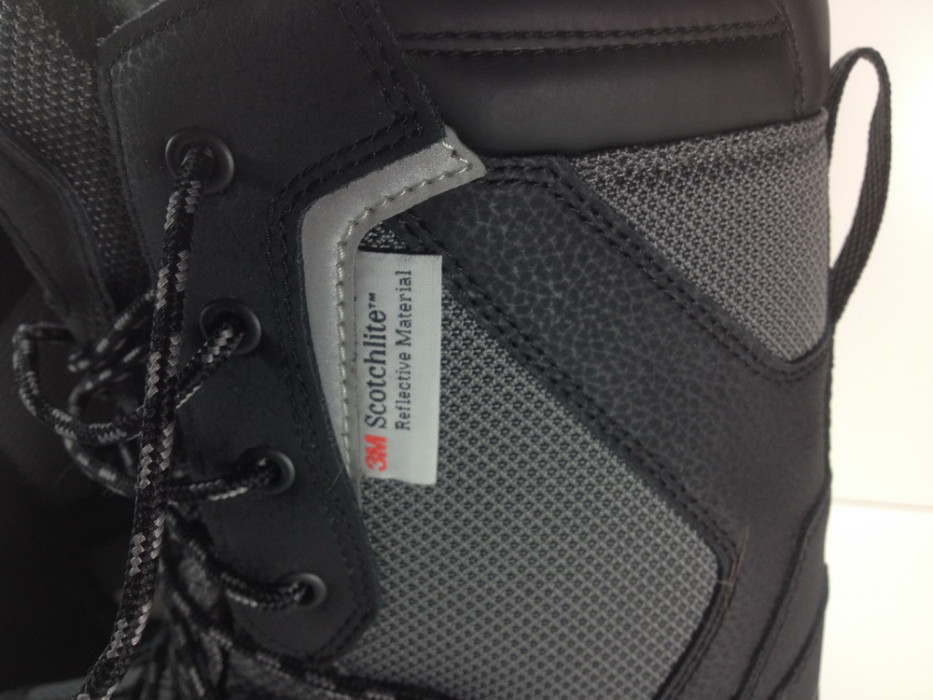 All boots are rather stiff when they are new, but you can tell within the first couple hours of riding if they will break in and fit well for you. If they do, they will only get better from there. Like all new boots, these are very stiff out of the box, but I found the instep to be roomy compared to other boots I have. The toe area was very comfortable and I had no binding issues. The upper shank was a bit stiff and I found the back calf area to be a bit too high. But I do have larger calves so that may be a personal fitment issue. I still prefer boots to have a dip in that area. After wearing them during their inaugural ride, they started to break in a bit and I can tell these boots will break in just fine.
The lacing system worked well. I was able to tighten the lower, lock the laces, and tighten the top just as the feature states. There are other lacing systems I prefer (namely the BOA System), but for conventional laces, this system worked nicely to get the boot just the right snugness.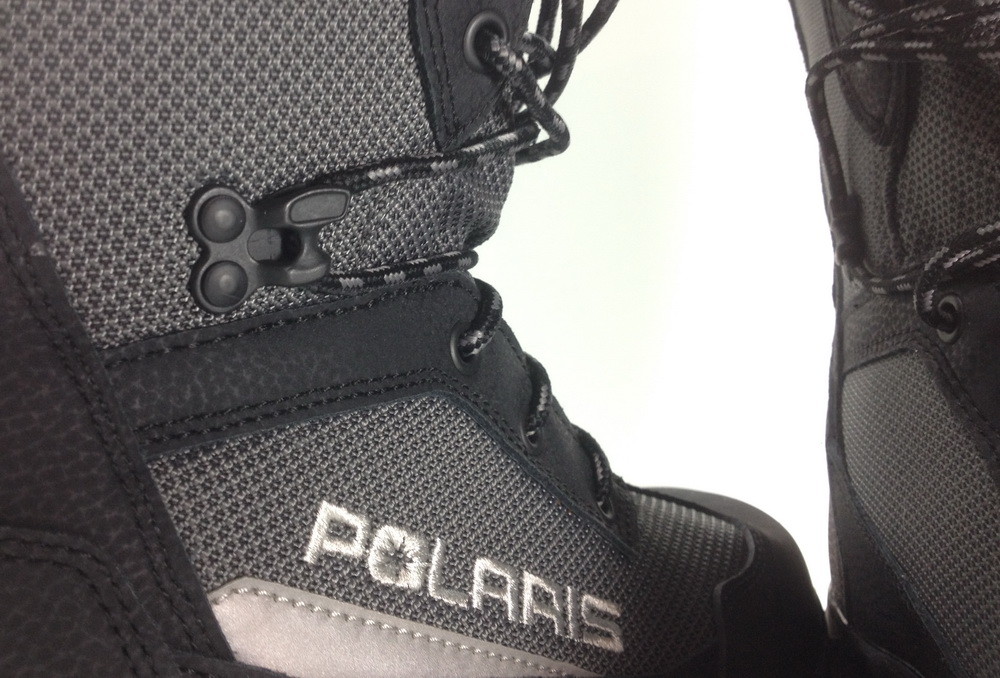 It was hard to tell how well the Ice-Lock sole technology would work as I did not walk on glare ice. I didn't slip under normal snow/ice combination terrain, and the lugs held firm on the snowmobile's running boards. Time will tell if they will lose some of their grip, but for now they kept me from slipping under normal use.
One thing I was disappointed to learn is that there is no waterproof membrane in this boot. Instead they rely on something called Dri-Lex fabric, which essentially draws the moisture away from your skin and into layers of the fabric in the boot. Then when you remove your foot, the moisture evaporates. I'm a firm believer in Gortex and some of the equivalents. I find the ability for a boot (and gloves) to be waterproof essential. I didn't have the opportunity to walk through water when I tested these, so I really can't say how well they would keep your feet dry and warm. Depending on your riding style and the conditions, I would be more cautious with the Switchback boots.
There are a lot of choices when it comes to boots. The Polaris Switchback offers a warm, stylish boot with some nice features for a decent price. In fact, in a snowmobile boot, you'd be hard-pressed to find a better boot for less money. There are better, more feature-rich boots available, but you'll spend a lot more.
So how do these compare to my trusty well-worn boots? Other than the missing Gortex and the higher back on the uppers, the Switchback boot is close and these are great boots that kept my feet comfortable and warm.