I can't believe we have already got good snow here in central Minnesota. As usual I've got to get my sled just right for me. Personalization is important and making the sled fit me helps me enjoy riding it even more. This year I'll be riding a 2010 F8 Sno Pro Arctic Cat. At 6'-5" and 265 lbs. there are a few changes to be made with this ride.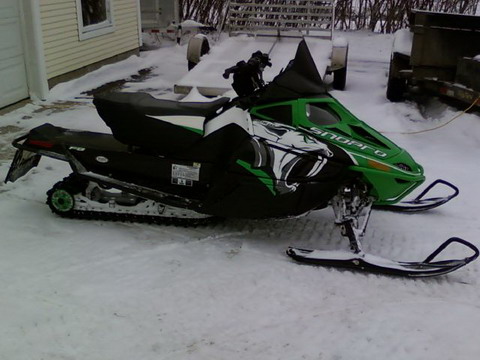 First, I had to get a taller windshield as the stock ones are about the size of a thong. Upgrading to a medium height gave me some extra hand and face protection and a perfect place to put Arctic Cat OEM inside mount rearview mirrors. These make it so easy to make sure your group is still riding behind you.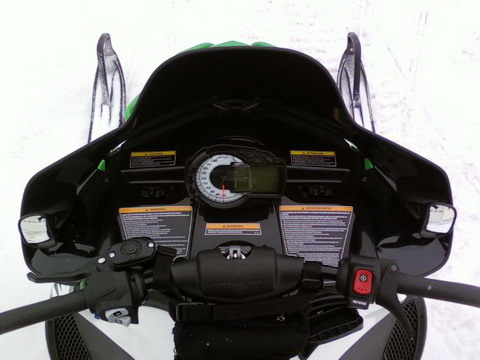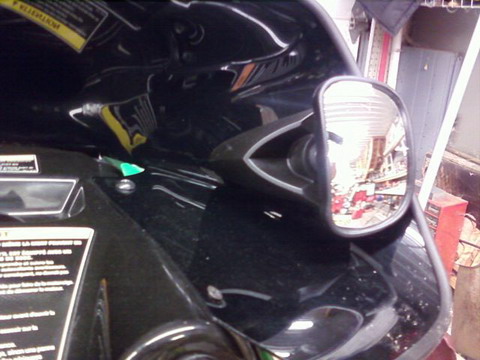 Next, I mounted two double sparkplug holders on the belly pan on the right side by the disc brake. Yes, that's four plugs as this new 800cc motor runs two plugs per cylinder.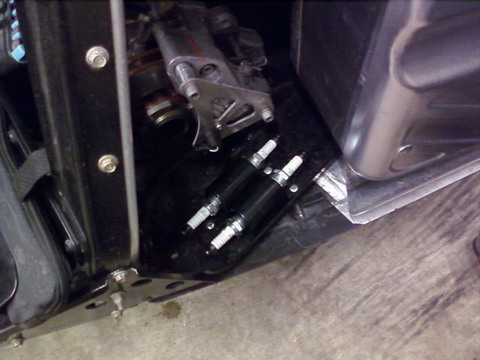 I made a belt holder on the belt guard to store an extra belt flat, as there was not enough room to store it conventionally on edge.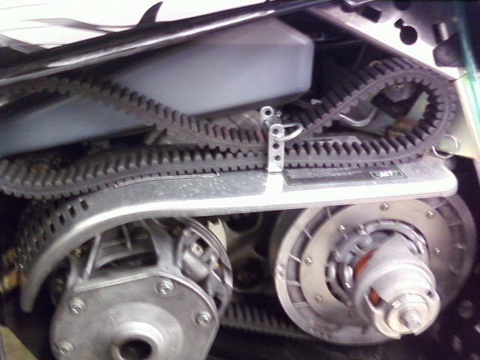 High Performance Engineering (hiperf.com) helped me out with some billet rear suspension blocks that work the same as the OEM plastic adjusters but have 13% more rate on the medium setting and 15% more rate on the high setting. This is a must for us big dog riders.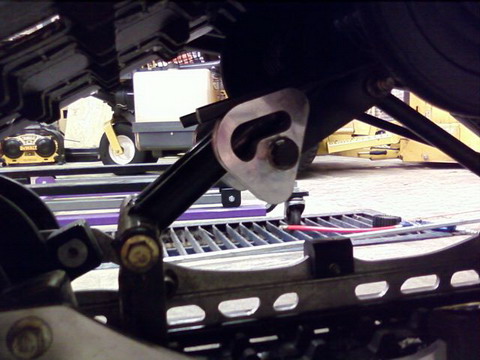 The adjustable handlebars are great but now I have to address the seat. The adjustability works well, but I have never been able to get it to latch securely and they seem to wiggle with age and use. I also like it a bit higher than the highest setting as I do have rather long legs. I raised it up 1-inch higher by mounting a new pipe frame under the OEM pipe frame. This allowed me to get more height and still use the stock mounting bracket. My new system is secured in the highest position all the time by two rear mounting points that are found on the stock seat. Some models use the same seat but it is screwed to the tunnel and not adjustable. You can see by the photos I used pipe and washers with long Torx-type high-strength screws that come through the tunnel, up through the pipe and thread into the OEM attachment area under the seat. I also added silicone (or use liquid nail) to the end of the screws so they stay in place. Now the seat is high and solid.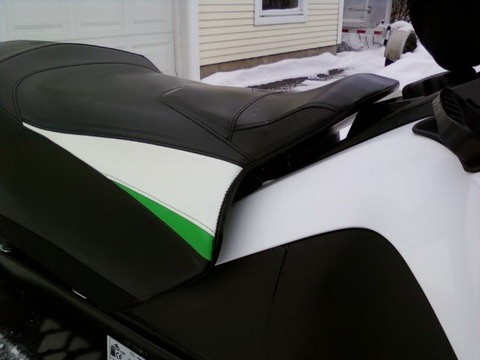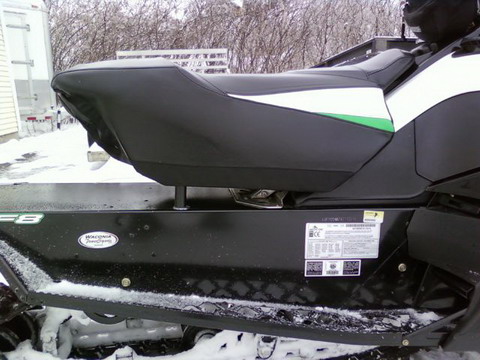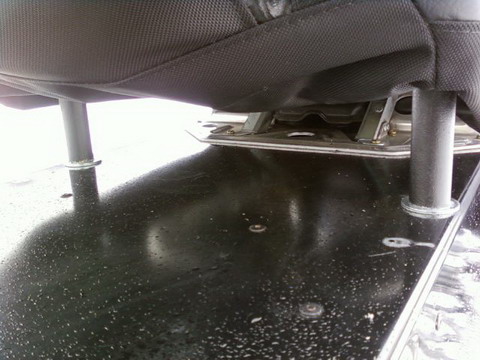 Finally, I put some Slim-Jim Dooly runners on the skis with 4-inches of carbide. This stops the darting and tracking and still coordinates handling well with a non-studded track.   These may seem like subtle changes, but little changes are all it takes to make your sled yours and offer you that enjoyable ride. I'll keep you posted on how things hold up.