When Yamaha sets its sights, they aim high. There's no doubt that the best-built sled on the market is a Yamaha, but the 2011 Apex takes it to the next level. We're talking power steering and 4-stroke exhaust valve technology, and neither one should be taken lightly. We first rode the new Yamaha back in January of 2010 and we knew something was up, but we didn't quite know what it was. Yamaha kept it all under wraps.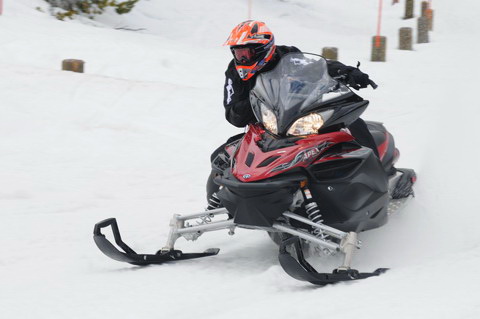 Then at the 2011 New Model Introductions, we were told about power steering added to the Apex model lineup. Then it made sense. We rode the Apex at the 2011 Model Snow Shoot and after riding several sleds, we could definitely feel the difference when we got onto the Apex. It was most noticeable when riding long, twisty trails. We had less shoulder fatigue and simply didn't get tired riding the Apex. It was also noticeable when you were travelling at very slow speeds like when you pull into a gas station or parking lot.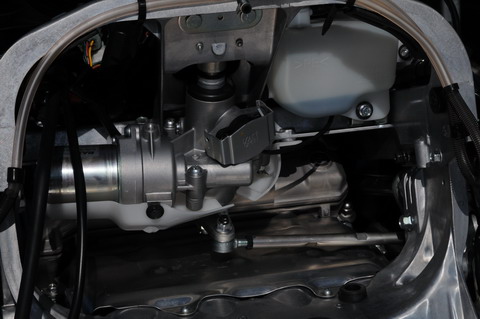 Not only did Yamaha add power steering, but they also revamped the Apex motor. The new motor is based on the previous engine, but with several refinements. It is bar-none the smoothest 4-stroke on the market and a pleasure to drive. It puts out about 160HP, but a new exhaust technology added to this engine makes the mid-range feel like you've got a lot more. It's the quickest responding midrange of all the sleds on the market and the technology is called EXUP. This is basically a power valve for the 4-stroke.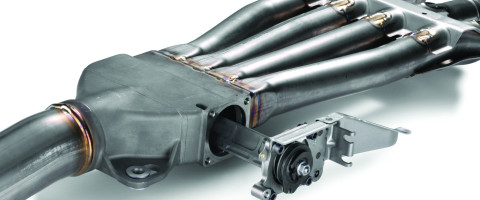 The Apex also got a slight change in styling with newly styled hood plastic, new seat contour and height (yeah, baby), redesigned rear exhaust outlets, new gauge, R1 taillight and new skis. This is truly a refined model for 2011.
The 2011 Apex came in three packages, mostly defined by suspension iterations. The base model has the Mono Shock II rear suspension on a 128-inch track and HPG adjustable shocks in the front; the SE has no springs and floats totally on air with Fox FLOATS all around including the Yamaha exclusive Mono Shock II Air with a Mega FLOAT in the rear; and the XTX which has a 144-inch track and tipped rails for better cornering, yet some deeper snow handling, and HPGs in the front.
Check out this short video on what our team has to say about the 2011 Yamaha Apex.
We like what Yamaha has done and the direction they are going. The 2011 Apex models are truly top-notch machines.