The 2013 Indy 600 SP Polaris has been pure excitement the entire winter. From the word "go" this has been one of the best little hot-rods we have tested. I love the attitude the Indy 600 SP delivers on those bumpy and tight twisties.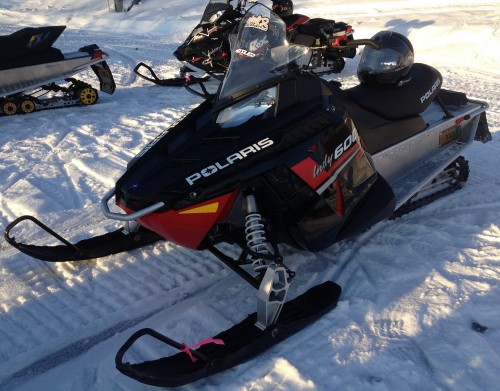 At first glance it might appear "Plain Jane", but that is the charm. The seating position is spot-on in every way. The handling in the trails feels like a performance sports car and the suspension gives you some of the best comfort on the market. This sled came from the dealer dialed in and ready to perform.
Another noteworthy item is the oil consumption. It did smoke while idling but used very little oil. The fuel economy was around 14 MPG, also. The SP model has some niceties that I would recommend, especially the hooked handle bars, Fox shocks, electric start and the better skis. You get a lot more added value for the extra money over the base Indy model. Everybody that I put on this sled did not want to get off. It takes the fun-factor to an all new level.
This test rider was very impressed. I don't think there is a better buy for a snowmobile on the market than the Indy, and SP offers a little more value. You won't go wrong with the Indy line from Polaris.