With the lack of snow all across the snow belt and snowmobilers itching to get out of the house, what better way than to attend some local snowmobile events in your area.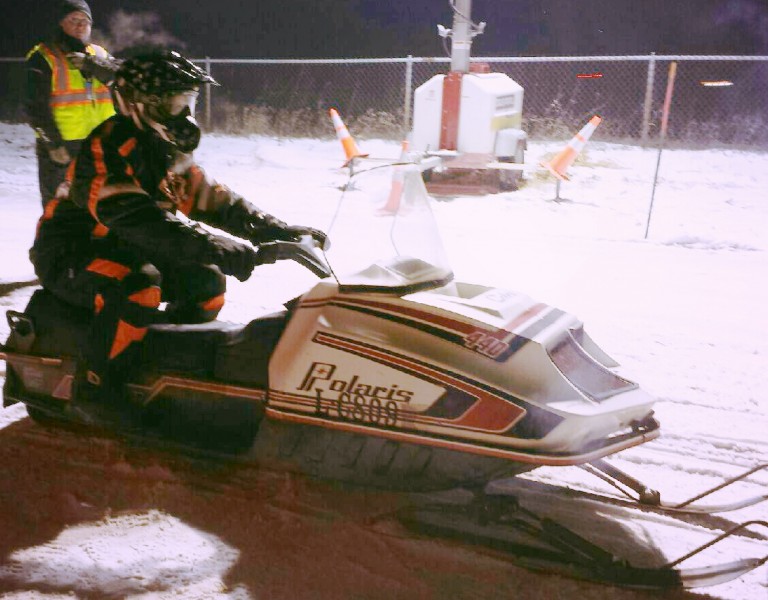 The Maxsled team set our sights on a growing event in Monticello, Minnesota, known as FrostBite Days. It's a three day event starting with a vintage snowmobile radar run under the lights. A live band and  some hot chocolate around the fire adds to a great Friday evening.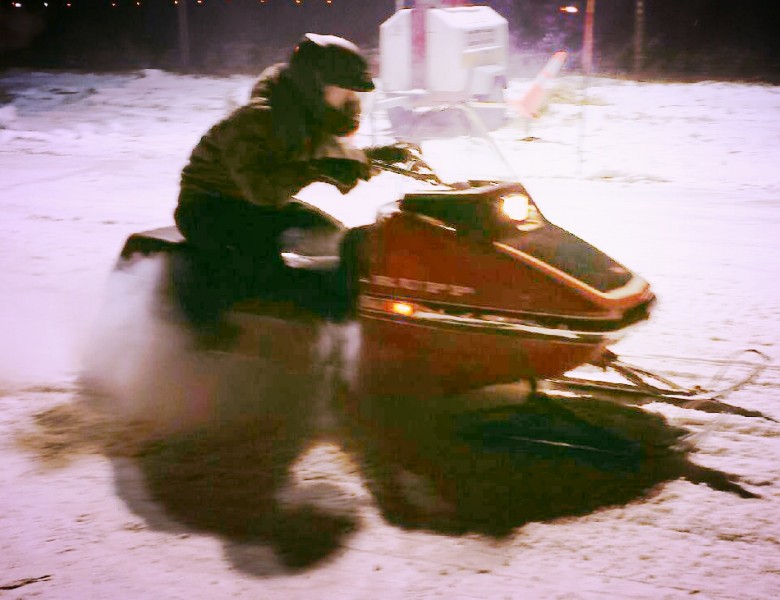 Saturday was filled with snow bowling, a vintage snowmobile show, snowmobile swap meet, free 120cc rides for the kids, and free demo rides with 2015 models of ATVs, side-by-sides and snowmobiles.
I headed over to see the action with the new sleds. The track was pretty small and pretty much a straight run down and back, just enough to give you a little feel and left you wanting more. There were four models available and I gave them all a run. The first was the 2015 Polaris 800 H.O. Rush Pro-S in the new AXYS chassis. Let me tell you, the power was huge and ergo-comfort was perfect. I can't wait to spend some time on our demo unit.
Next was the Arctic Cat  ZR6000 Tucker Hibbert Trail model. For a 600cc motor it is very impressive when you squeeze the throttle. I can see why Tucker would put his name on that one. It feels very light and agile and seating and handling are very comfortable.
I then moved onto the Yamaha  SR Viper. This model is pure smooooth! I just plain love this one for everything it is and everything it does.
The last sled I rode was the 2015 Ski-Doo 900 ACE. Once you learn about the 900 ACE motor and see the possibilities you have with this model, then get a chance to ride it, you end up sold on it. I wish I could have had more time on this sled. The track was short and left me wanting more.
I encourage you to take the chance to demo any of the new sleds if you ever get the chance. You will find yourself not only having a lot of fun, but opening up your mind to some new things.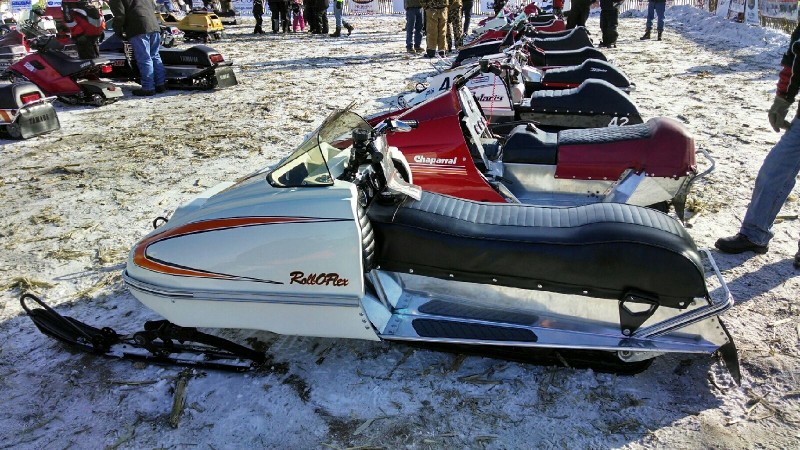 After all that fun we headed over to the swap meet to look around. then over to the tent for some food. While waiting for a drawing for a 2015 ATV and Polaris snowmobile, we spent some time with other snowmobilers looking over the large vintage show. Talking snowmobiles with other snowmobilers and checking out all the vintage sleds from years gone by almost made me forget the fact there is no snow. What a great way for a snowmobiler to spend a weekend when you can't be out enjoying a ride.
They had  a fishing contest on Sunday, but we had more than enough at this point. My hats off to the event crew for hauling in snow from who-knows-where, with the lack of snow. Everybody had the chance to try some new sleds. The Monticello Frostbite Days is something you should attend if you're in the area. It's a snowmobile junkie's show, right in the heart of winter.