BRP is making the most talked about technology for 2016, the Pilot TS ski, available to more Ski-Doo owners with accessory kits that allow upgrades to sleds not equipped out of the box with the skis.
The Pilot TS ski is the industry's first truly adjustable ski that allows riders to easily dial in front end bite to match conditions and their riding style, substantially increasing their trail riding enjoyment. Twisting a knob in front of the ski leg raises or lowers a ski runner/carbide blade. Fully extended, the blade runner delivers maximum precision and bite in corners, especially in hard and icy conditions or in fluffy snow conditions. Fully retracted it delivers easier steering and virtually no darting. There are 20 clicks of adjustment over the .5 inch/12.5mm range and 10 turns of the knob covers the entire range. The position is indicated on a gauge on the adjustment stem. The runner is carbonitrided for hardness and long life.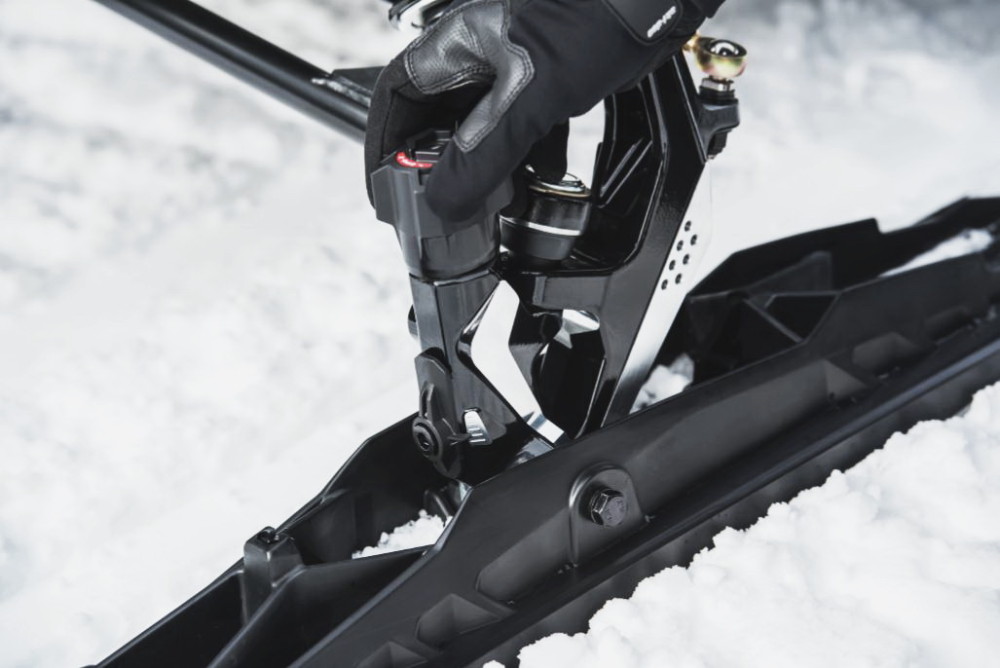 Requirements for adding the Pilot TS skis are having a RAS 2 front suspension and the 2016 model Spindles. Owners that don't have the RAS 2 suspension can add that with kit numbers 860201241 or 860201353 and get the spindles with it.
There are two kits available depending on which spindle an owner currently has, or will upgrade to:  860201237 For models with the 2016 RAS 2 spindles standard (or models upgraded with RAS 2 suspension kit 860201241 or 860201353 which include 2016 spindles) $559.99 USD/$659.99 CAD 860200692 For RAS 2 equipped sleds that need 2016 spindles $649.99 USD/$757.99 CAD
A video of this product can also be viewed at: http://www.ski-doo.com/videos/gallery
For information on all the genuine BRP clothing and accessories to fit your ride visit  www.store.ski-doo.com or your local Ski-Doo dealer.