The story of Arctic Cat's 50 years is told through a combination of classic race and company footage mixed with photographs and interviews from legendary racers, employees and industry personalities. From the glorious highs of snowmobiling in the early 1970s to the grave lows of Arctic Enterprises shutting its doors followed by the stunning rebirth of the brand, "50 Years of Arctic Cat"is a 90-minute documentary that tells the captivating story of an iconic company. The MSRP is $24.95 U.S./$29.95 Canada.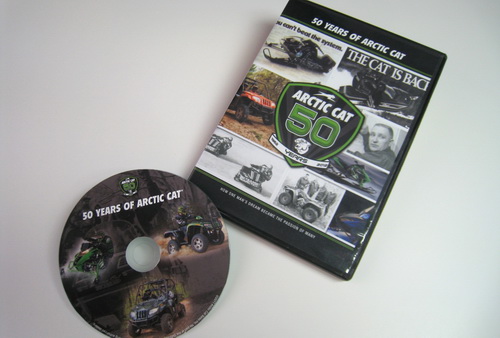 A pictorial journey through 50 dramatic years, the new book "50 Years of the Cat" highlights both the human and vehicle history of Arctic Cat. The collectors-quality, 160-page hardcover book is loaded with more than 400 photos, many of which are published here for the first time ever. Chapters cover everything from racing legends and the greatest snowmobiles, to never-before-seen prototypes and innovative ideas that have shaped the sport, with emphasis on the people who built and ride Arctic Cat. The MSRP is $24.95 U.S./$29.95 Canada.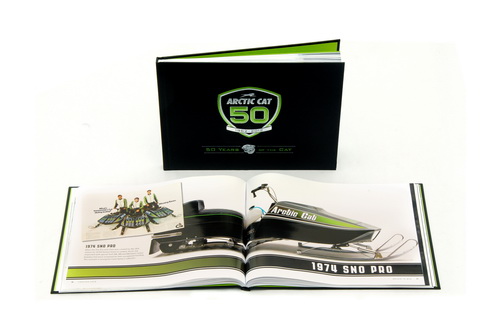 The "50 Years of Arctic Cat" DVD and the Book are both available now at most Arctic Cat dealerships or online at www.arcticcat.com. For additional information on Arctic Cat Arcticwear clothing and accessories, see your local Arctic Cat dealer or visit www.arcticcat.com. To find a dealer near you, call 1-800-3-ARCTIC.