There's a new track in town and MaxSled wants to put it through the paces to see if it's a true contender. But putting a new track on a new sled just doesn't make sense. So we take one of our old dogs and add some new tricks. We decided to kick it up a notch and see what else we could do besides the track to enhance this old ride. Can these add-ons make an old dog contend with the new iron? Let's take a closer look.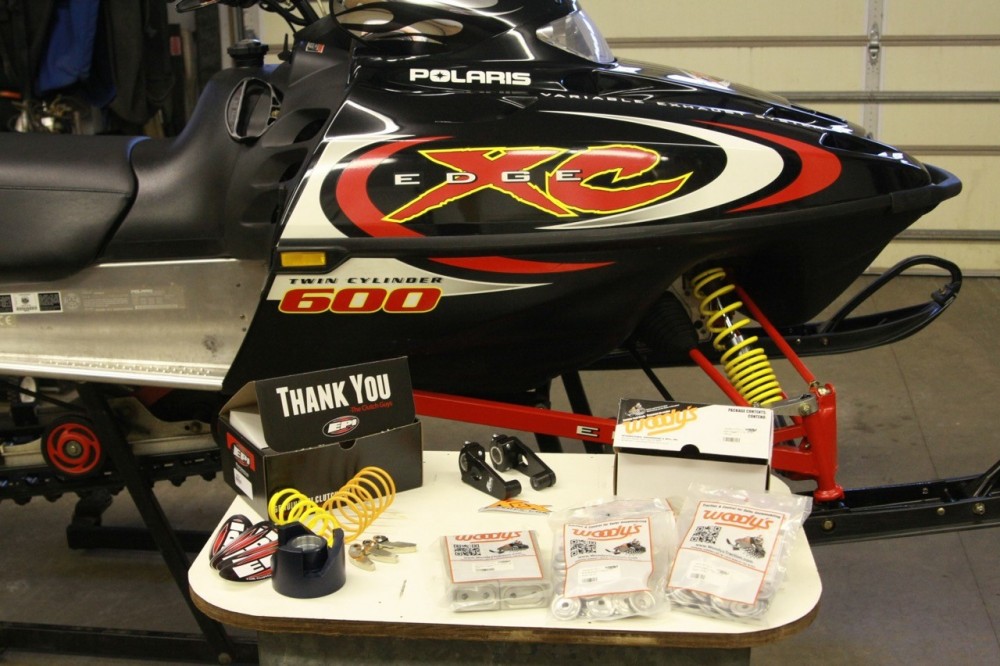 We get many requests to test all sorts of snowmobile products. This new-to-the-US track looked particularly interesting, especially with it being from Russia. It's from Composit Tracks and it is making its mark in the USA.
Most of the articles you read today are of new sled reviews and products being tested on those. MaxSled does our fair share of them, but we realize that not everybody has the green to lay down on brand new, so we decided to test the new Composit track on an older sled and maybe revitalize it. We chose a 2002 Polaris 600 XCSP. We remember when this sled was new. It was a contender on the trails and in Cross-Country racing. A lot has changed since even then, and we wondered if we could teach this old dog some new tricks by not only adding the track, but a few other goodies still available that fit this machine.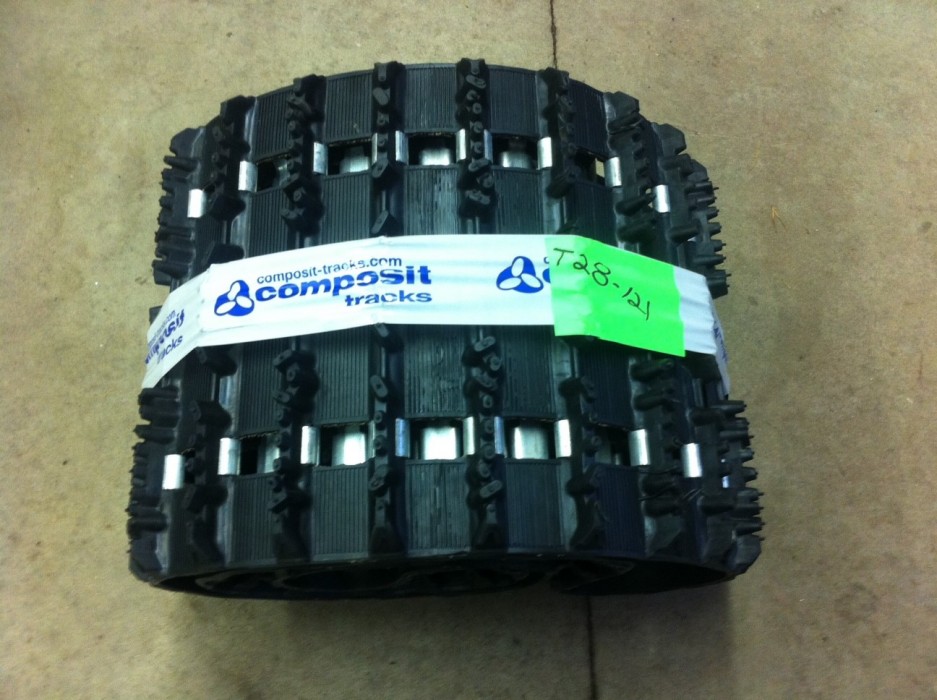 Starting with the Composit track, we are using the Talon Series 28. It's a 121x15x1.1″ lug. This track has a specially formulated soft compound which is designed for hard packed trails and high speed lake running. The Composit track we are using does come with a limited 3 year warranty. Most people with some basic mechanical skills can install this track. If you don't feel comfortable with that, see your local snowmobile dealer or repair shop.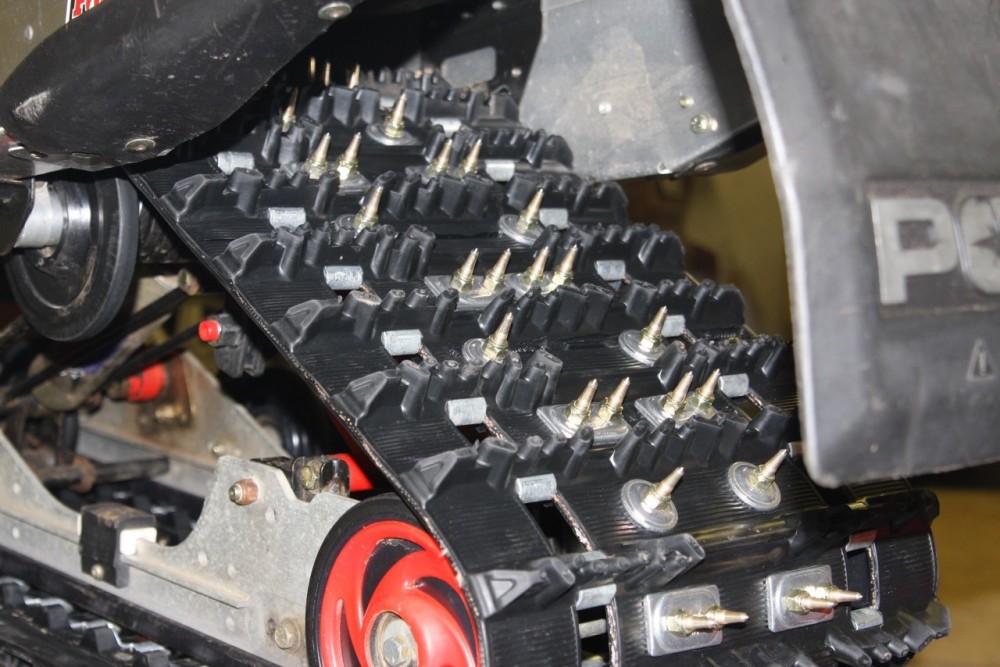 Most of us at MaxSled like a little extra traction, so we contacted Woody's Traction for some 1.075″ Gold Digger Traction Master Studs. We installed 144 studs down the middle using their combination of single and double backers with Woody's Template. With all that bite out back, we need some bite out front for turning so we installed the Woody's Executive series 8″ carbide. Once again installation was pretty easy. You can see any snowmobile dealer for installation if you don't feel comfortable on your own.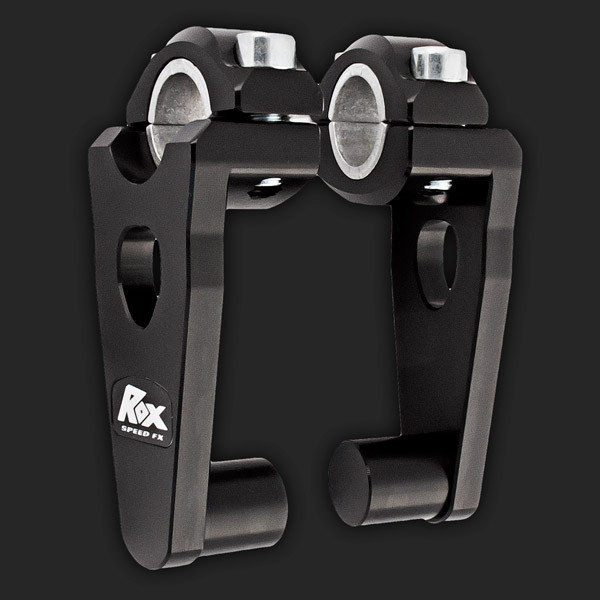 The next thing we looked at was the handle bars. We found them to be a little on the low side. That was just the way they built those years ago, but now we know better and made a call to Rox SpeedFX. They hooked us up with a 3-1/2" pivoting bar riser (we chose the matte black). Installation was pretty easy, although you'll want to take your time with the cables to make sure they have the proper clearance. Once you have everything set in place, just adjust the position to your liking and tighten it all up.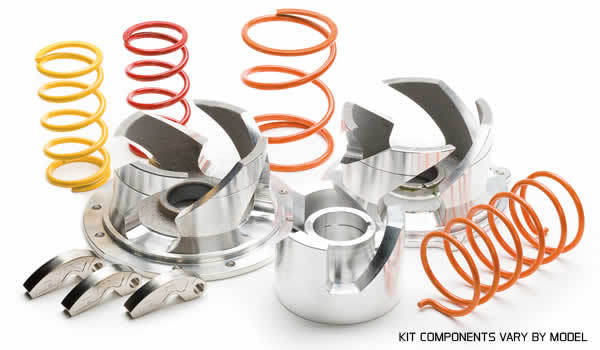 The last area we looked at for this project was the clutches. Our 2002 Polaris XCSP has 4500 miles on it and several years gone by with the stock springs that are just plain tired. We contacted Erlandson Performance (EPI). They have been putting together some of the best performance clutch kits for many years. They set us up with a complete Pro Series clutch kit. Once again the installation was pretty easy for the person with some basic mechanical skills. If that's not your thing then find the closest dealer or repair shop for your install. If you have any questions about the clutching, the clutch guys at EPI are a great help.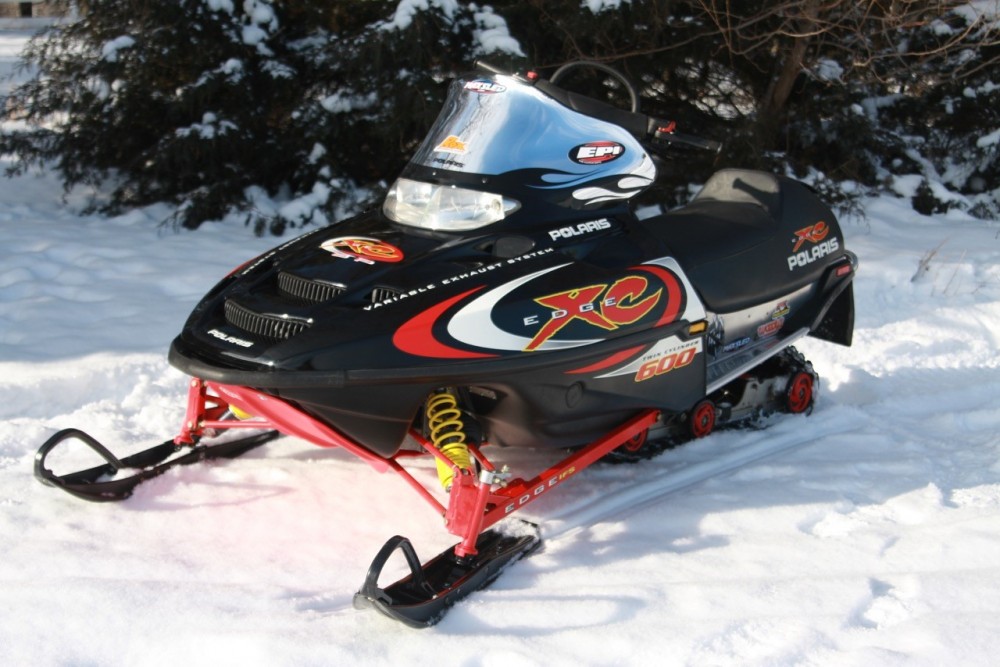 Now that we have all these cool new products installed, it's time to go hit the trails and really put them to the test. Can they liven up the old pup? Is it worth investing in an old machine such as this? We're not planning on taking it easy on any of those updates, so stay tuned for our follow up article later this season. Until then, here's where to find the items in this article:
Erlandson Performance Clutch Kits