After the sixth year in a row of attending the Pink Ribbon Riders Snow Run in Minnesota, the excitement (and the donations) keeps pouring in. This year the snow wasn't great, but it was ride-able and way better than last year where there just wasn't any snow.  The amount of people were down but everyone had fun any way. It keeps getting better every year.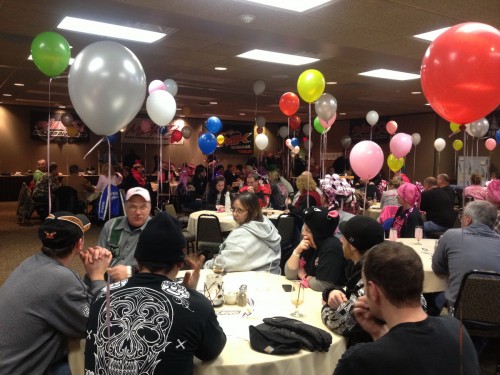 If you have never attended one of these events and you are thinking that you wouldn't have that much fun with people you don't know, you need to put yourself out there and you'll find yourself going home thinking "I can't wait until next year for the Pink Ribbon Ride". It really is one of the best trips of the year.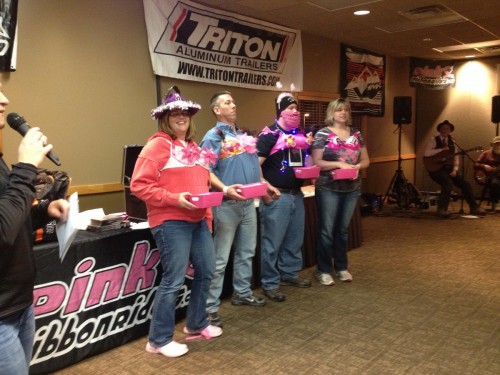 We do this to raise money so that Pink Ribbon Riders can give to those who are battling breast cancer. There are organizations out there who raise money for research, but this organization gives the money to the people in need, and the money raised in the states the events are held in, goes back to people in that state. Every snowmobiler out there can make a huge difference by attending a Pink Ribbon Ride event close to their home.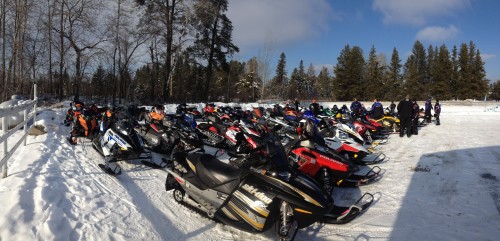 Once again this year's ride took place near Grand Rapids, Minnesota. Our hosts at Sugar Lake Lodge Resort offered comfortable accommodations and prepared great food all with a volunteer staff. With the limited snow we only rode 78 miles, but it was great to be outdoors doing what we love to do. The trails were mixed from fair to poor; there was just enough snow in most areas. Part of the trip had smooth trails. Most of it was rough. But we were out there having a great time anyway. This year our trail leader was the owner of the local Polaris Dealership and he kept us on the best snow they had for the whole day.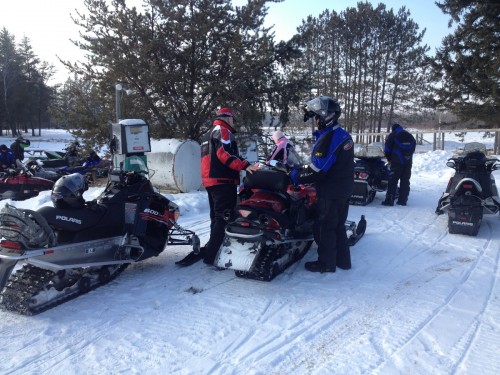 That evening the banquet included great food and many prizes. In all, 110 people raised over $45,000 for the organization. It was a little down from last year, but it was half the people. This event continues to raise more and more funding. Each year they invite a recipient and this year it was Kate Arens from Hibbing, Minnesota. Hearing how grateful she was, as all the recipients are, touched our hearts. It makes this whole event worthwhile.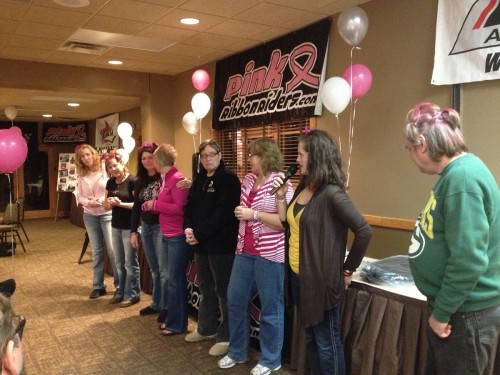 I met many new people, got to ride our 2012 Yamaha Venture GT and our 2013 Polaris Indy 600 SP, and had a great time at the banquet. I just can't wait until next year.