Polaris announced the acquisition of Timbersled Products, Inc. a privately held Sandpoint, Idaho-based company that is an  innovator and market leader in the burgeoning snow bike industry. The terms of the transaction were not disclosed.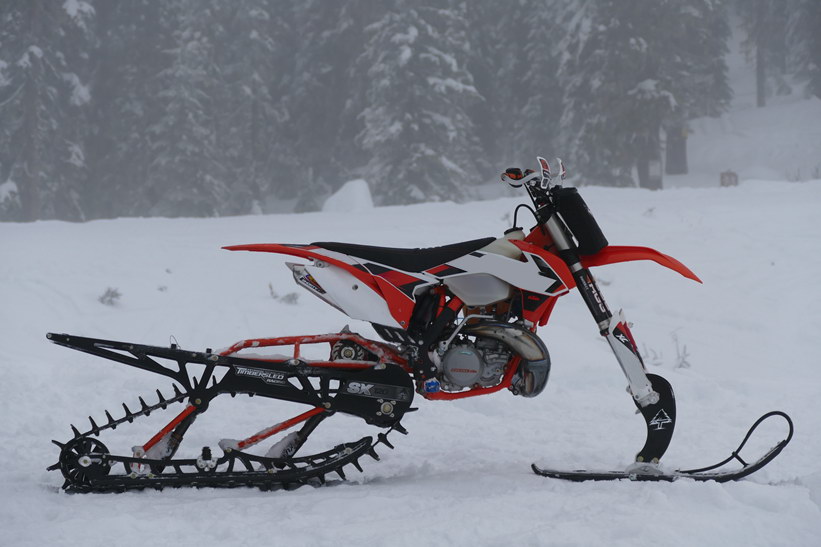 "We are excited to add the Timbersled brand and team to Polaris' strong snowmobile business.  Timbersled has created a compelling product and revolutionized the sport of snow biking, and we are excited to see what they can accomplish with access to Polaris' considerable engineering, manufacturing and distribution capabilities," said Scott Wine, Polaris Chairman & CEO. "Their Mountain Horse is the unequivocal choice of snow bike enthusiasts, emphasizing Timbersled's relentless commitment to innovation, performance and quality. Our common culture and shared passion for the Powersports industry and consumer will create an exciting platform for continued innovation and accelerated growth."
Timbersled will continue to operate as a distinct brand and the operations will remain near Sandpoint, Idaho.
"Timbersled is excited to be a part of the Polaris family. Our shared commitment to delivering exceptional performance to riders and history of innovation make this a great fit," said Allen Mangum, President, Timbersled. "Timbersled's success is built on a passion for delivering exciting products. We look forward to working with Polaris to take our product, customer relationships and the sport to the next level."