Two new mobile phone apps from Polaris Industries Inc. (NYSE: PII) have hit the market for Apple iPhone/iPad and Android phones/tablets. Developed in partnership with Broadcast Weather, LLC, the new mobile apps combine Weather Nation's interactive weather services with Google-based maps to enhance the riding experience for snowmobilers (the "Snow Trails" app) and Victory Motorcycles riders (the "Victory Rides" app).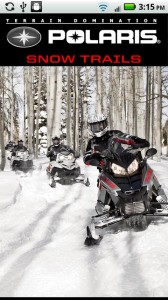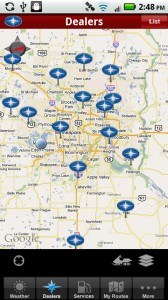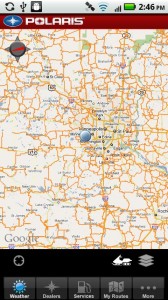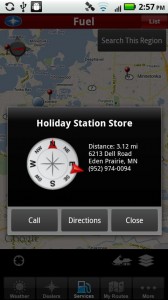 Highlight features:
– View current location on snowmobile trails (Snow Trails) or U.S./Canada road maps (Victory Rides), with detailed weather conditions and forecasts
– Search for food, gas, places to stay, and Polaris/Victory dealers
– Track ride routes and share via Facebook and Twitter
Polaris is excited to continue developing innovative technology to equip and encourage riders as they pursue "The Way Out" on trails and the open road.
To learn more and to download the apps, visit the Android Market and the Apple Store online:
Snow Trails for Android                  Snow Trails for iPhone