Day one of Snow Shoot was Tech session day. We visited all four manufactures, signed their waivers and learned all about what's new for 2012. Arctic Cat stole the show by delivering a whole new line-up.  This exciting line for 2012 will definitely make you look twice and consider buying.  In the stream of things you basically have three engine packages to choose from; the 800 HO, the 120 horse 1100 four stroke, and the four stroke turbo cranking out more than 170 horse.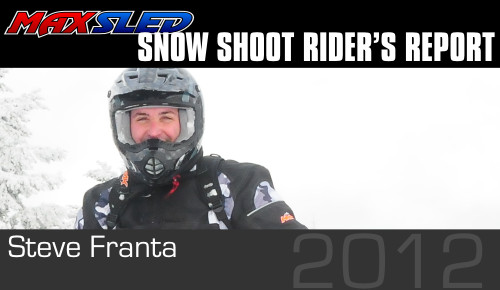 The explanation of how Arctic Cat arrived with their design started back with a pencil sketch in 2008. With many sketches it came down to what the consumers wanted and what looked the best on paper. The end result is what I call the best Arctic Cat line in their 50 year history. It's a product line like this that will keep the industry strong and the mindset that Arctic Cat takes this business serious. I'm sure looking forward to trying these new models out.
2012 for Yamaha has added value to their line-up by offering EPS to more models. This great feature adds better handling and comfort for those models. Yamaha has surely set the bar for reliability and dependability.  This is where Yamaha has set itself apart from the competition. We had a great snow season but in my book, it's still a short season, and the last thing I want to do is lose a weekend riding because I have a sled that is broke down.  Yamaha has proven their reliability by featuring Nick Keller who rode 19,506 miles in 60 days. Today Nick has over 46,000 miles on that same sled. WOW!! I think that really says it all and I really don't need to say any more!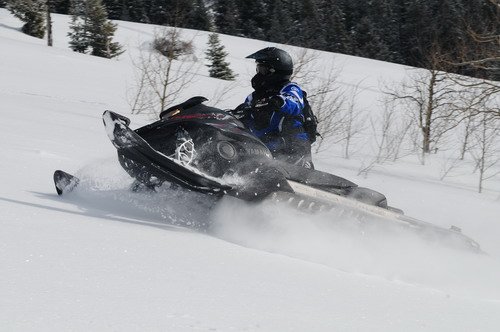 Yamaha's spring incentive program for the mountain segment is really an easy way to get into a great mountain sled with a turbo or supercharger  for just $1500.00. At first, the Mountain Nytro really had me excited but a little intimidated to get on such a high horsepower mountain sled.
Ski-Doo's big news for 2012 was the R-motion suspension. They're telling us that it's the smoothest rear skid in the industry and is very easy to adjust.  The only other push was the wraps on the Summits. My first impression of the wraps was…not for me and it's going to take the right individual to appreciate them.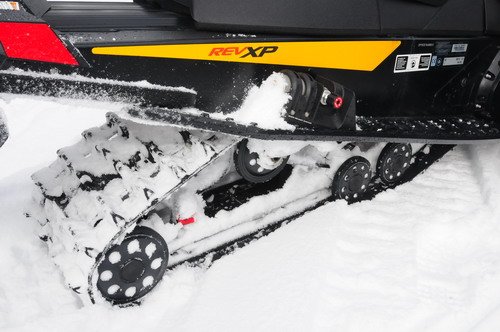 New this year for Polaris is their 136" Rush. My hunch is that this is going to be the new short track. We'll see how it performs in the bumps and what kind of trail manors it has. Other than that I think that Polaris has a great looking line-up of graphics this year and is probably the best looking line I've seen.
On our first ride day, we started out with the trail models. What really stood out the most was the Yamaha Venture GT with EPS. The EPS gave the Yamaha so much more comfort and ease of operation. The 120hp fuel injected motor is a perfect fit for this unit. Very smooth manageable power that really completes the package to give you the best ride experience on the trail.  They also reworked the front end geometry which wasn't much but was really effective.
2012 marks the 10 year anniversary in four stroke technology for Yamaha. With 100% of their snowmobile products being 4-stroke, Yamaha has really opened the eyes of all consumers. The whole point I'm trying to get across here is that when you look at purchasing a new snowmobile I truly would consider a Yamaha. Fact being, if you consider the cost over a 5-year period, you will be spending less overall to operate, and have a better resale value at the end of the five year cycle.
Another touring model that stood out was the Arctic Cat. This sled had all the bells and whistles. With a four stroke motor that has crazy power, it may be a little too much for this class of rider. This touring sled will surely spook your passenger if you use all the horse power it's capable of.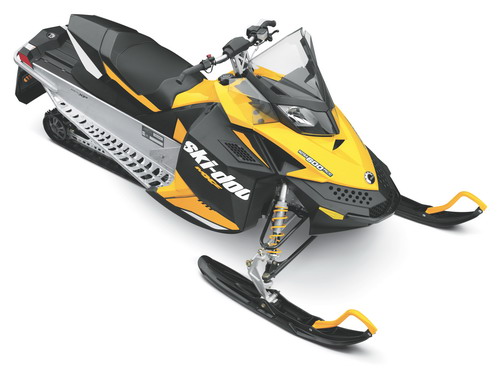 The second half of the day consisted of the beginner sleds.  The sled I would feel most comfortable putting my kids on would be the MXZ ACE from Ski-Doo. This four stroke motor is light, quiet and smooth; just an all around great sled for introductory or rental fleet level of riding. The only hard part is to justify that much money for that level. But I do believe the investment of getting the youth in the sport is priceless.
Day three we took the trail sleds out and even though the weather conditions weren't perfect, I must say the sleds were. What stood out the most was the Ski-Doo XRS with the R-motion suspension.  If you're a racer want-a-be this is the sled for you. In one word…Incredible! Polaris isn't far off with their calibration but once you have the R-motion set it works in a wider range of conditions. The adjustability is very easy to get at on the running boards and also on the standard models where it is inside the suspension. In my opinion, Ski-Doo's R-motion is the best suspension package in the industry. Once you have it set, it will soak up the widest range of bumps at a wide range of speeds. I can't say enough about this set-up.  Then when you match it up with the 800 E-Tec motor, this is just an all around great package.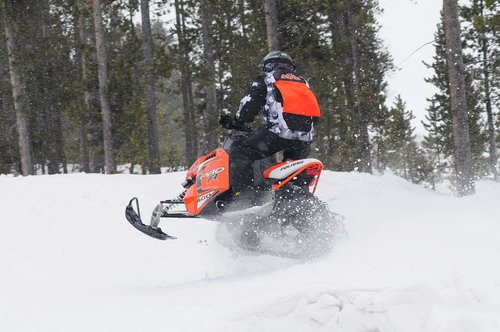 The Polaris Pro-R is another great calibrated package. I would strongly recommend going with the 136" vs. the 121" because the extra length just seemed to ride smoother.  On that note, I feel that Polaris could drop their 121" and just continue perfecting the 136". Polaris finally has their 800 motor dialed in. We experienced that in our testing this past winter. If you were skeptical to purchase in the past, don't hesitate for 2012. The Polaris 800 is dialed in and has a performance you're sure to love.
Arctic Cat with its all new chassis is definitely an eye opener. This great looking sled handles very well out of the box.  Knowing that these are prototypes and need to be calibrated just a bit more, it is by far the best Arctic Cat to roll off the line in their history.  The 1100 non turbo is a good motor and feels more like 100 to 110 hp or in the 500 class. Whereas the turbo feels like it's in a class of its own.  The turbo is deceivingly fast. The ergonomics on the new Arctic Cat sleds are very much improved. The first thing that you notice is that the seat doesn't dig into your calves while you're standing.  That was my biggest beef with the twin spar chassis.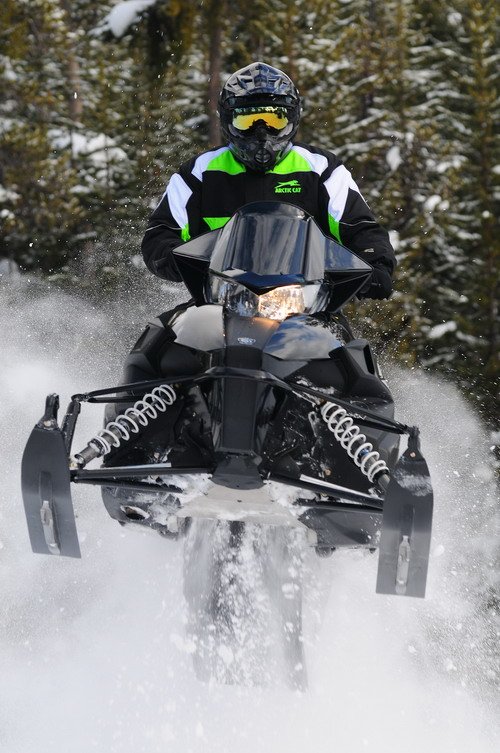 Yamaha still has the smoothest motors for 2012. For trails the Apex line is still hard to beat. Call us spoiled, but the convenience of turning the key, planning a 300 mile journey, and having the assurance that nothing will break is just an awesome experience. The industries first Electronic Power Steering has surely been a great hit for Yamaha. Those of you who own one, or had a chance to try one, were probably sold after your first ride. Great job Yamaha! The Apex family is a classic breed of snowmobiles; very high tech and deserving of many awards. For 2012 they expanded it to the Vector models and Venture models. For the trails, the Vector models are very special in many ways; great ride and handling, great fuel economy, smooth, and in one word… fun. The set-up is a very balanced snowmobile from bumper to bumper.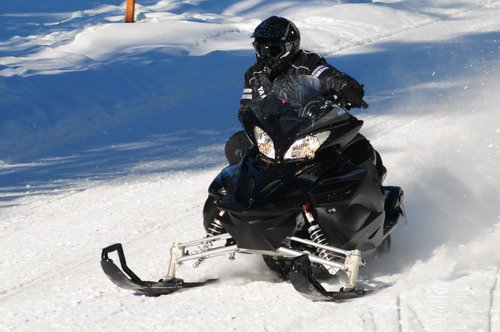 Day four consisted of Mountain sleds. Leading the industry with overall ride and handling in the mountain segment, Polaris's RMK family really shined.  The RMK makes backcountry riding easy for nearly everyone.  Whether you're carving around in the back country or climbing the steep and deep, these sleds can do it all and do it well.  I wish I would live closer to the mountains so I could spend more time on the RMKs.  When I have an opportunity to take these sleds out, I make the best of it and give it all I have to challenge myself to conquer the steep and deep.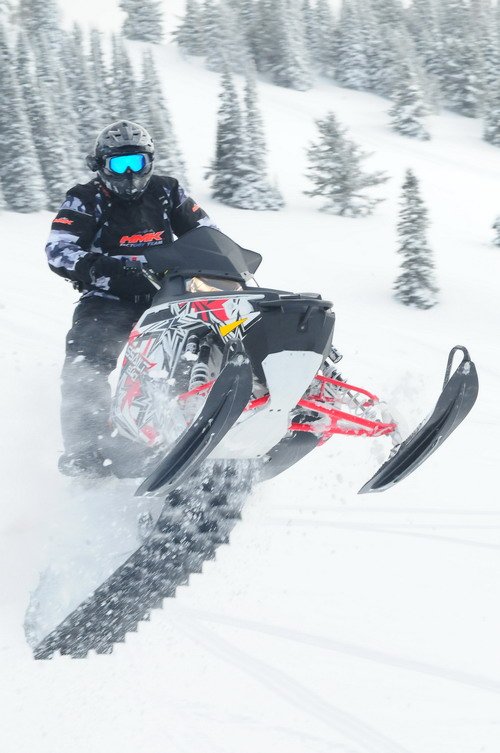 Yamaha for 2012 introduced a turbo or supercharger on their mountain Nytro. This sled is an arm stretcher and can climb any hill faster than anything else I've ridden. It's no doubt intimidating at first and it really takes time to get acclimated to this sled but once you do, it's a blast. It definitely is the sled of choice if you want to drag race up the hill. See you on the top….first!
Ski-Doo's Summit line has all the great qualities it had in 2011 with new graphics and many wrap options. My only concern with the 800 E-Tec is the slight bog when you climb. I do believe it's in the ECM programming. If that would be perfected it would be a better hit than it is now. When that bog happens, that's all it takes to lose your momentum and not make it to the top.
There are many questions regarding the Arctic Cat mountain line. The big one is…will it perform and handle as well as the M-series did in the past? The best answer I can give you is time will tell. First impression of the new M's is a very good package, but I would like to get more time on them before I can comment to this question.  My first impression of the motors was that the 1100 non turbo just doesn't have enough power.  I do feel however; the other two power plants will work well for most.  We all know that the bench mark is set high after coming off the M's and at minimum it needs to match.  Hopefully it will drop some weight with the new chassis and increase in ride and handling.  I thought overall the Arctic Cat mountain sleds performed well climbing and side hilling. Again, I don't think you'll be disappointed with the new M's.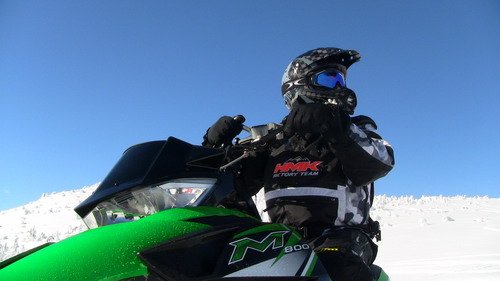 The final day was the crossover segment and was one of my favorite.  All the manufactures have a great crossover to pick from. It all depends on what you want in a crossover. I'll ride any one of them. They all have a fun factor that will surely please. Take your pick and run out and order yours today before the spring buying program ends.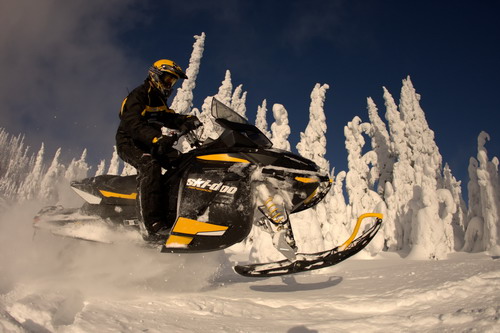 I hope the information I gave you from this article will help you in your buying decision. Time is running out to order your dream sled so head out to your local dealer ASAP and get it done.
That's a wrap for this season. We're thankful for you the readers and advertisers for keeping MaxSled your first choice in snowmobile information and for another awesome snow season.