There's no doubt that it has been a tough year for snowmobilers and anyone who has a business that requires snow to be profitable. But this past weekend we had an opportunity to spend some more time in upper Minnesota at the Iron Range. For me personally it was very therapeutic. The weather was beautiful and the trails were well groomed before all the traffic on Saturday. Although some riders said that certain trails were beat, I ninja turtle bounce house thought that they were perfect considering that this was the base for the year. Or maybe it was the Polaris Switchback 800? We averaged just a bit more than 11 miles per gallon with this sled and my first impression of this sled was very complementary. I would still recommend buying a switchback 136" before buying the Rush. In my opinion it just works better.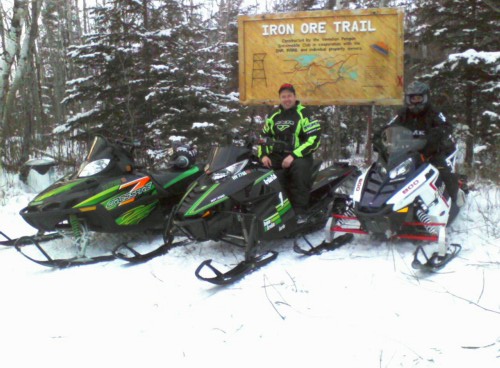 We were welcomed with open arms everywhere we went. We stayed at the Pine View motel which is just perfect for snowmobilers, with a warm room,  great shower and bed at a price that will beat everyone else. I paid $107.60 for two nights with complementary coffee, juice, bars, rolls, and fruit in the office.
It seems every trip you adventure on you see something worth talking about. On stop we made was a place called The Landing.  Here they had a great food and a great bar…outside. The outdoor bar was decorated with northern encore with the bar made from ice. There was a lot of work getting this all put together under the tent and definitely a must see when you get to the western side of Lake Vermillion.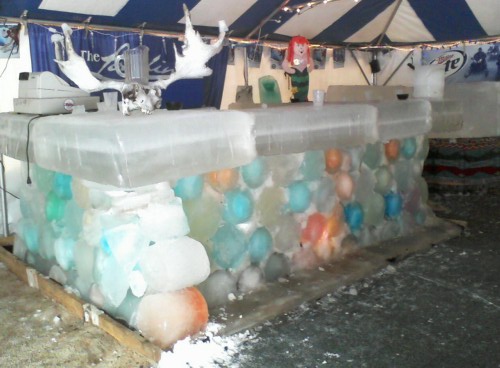 Before returning home I had to stop and visit my great friends in Eveleth, Minnesota. Gerard and David Karpik are the founders of the Blade snowmobiles and M-10 suspensions. It was great to visit two of the greatest entrepreneurs of snowmobiling. These guys really paved the way to what we have today from the big four with rider-forward positioning. Today they still have their hands in making improvements to the snowmobiling industry of which I'm sworn to secrecy. The Blade business is a build-to-order business and they are still moving suspensions, shocks, and other components that make them up. Thanks for the great visit!