50th Anniversary Edition signed by every Team Arctic Racer benefits SHOF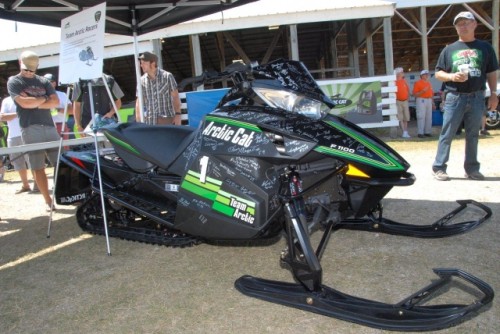 Thief River Falls, Minn. (Oct. 31, 2011) – To raise money that supports the Snowmobile Hall of Fame (SHOF), a one-of-a-kind 2012 Arctic Cat F1100 Sno Pro in 50th Anniversary trim will be auctioned off on eBay beginning November 24th, 2011.
But this isn't like any other 50th Anniversary Arctic Cat.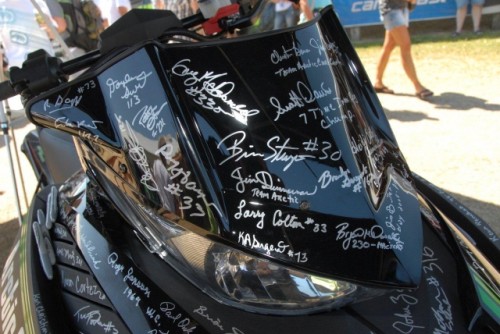 Of all the 50th Anniversary edition F1100 Sno Pros, this was the very first built during production. This is an all-new snowmobile decked out in classic Team Arctic colors and autographed (and documented) by every Team Arctic racer in attendance at the Arctic Cat 50th Anniversary celebration in Thief River Falls, Minn.
There is no other Arctic Cat snowmobile in the world that has so many autographs from Team Arctic racers along with five autographed boards that document the signatures, and the years, the racers were with Team Arctic.
Some of the legends whose names are signed on this machine: Roger Skime, Larry Coltom, Jim Dimmerman, Kirk Hibbert, Roger Janssen, Dave Thompson, Brian Sturgeon, Aaron Scheele, Chester Boman, Tucker Hibbert, Brad Pake, Paul and Brian Dick, Brian Nelson, P.J. Wanderscheid and many more.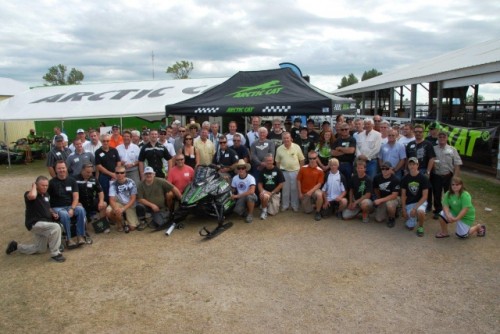 For more information on the upcoming auction please visit www.snowmobilehalloffame.com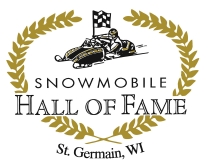 F1100 Sno Pro 50th Anniversary Edition
Light, built to swallow the bumps and pumping out 120-class horsepower via the ultra-clean 1100 four-stroke engine, the all-new F1100 Sno Pro has set a new standard for high-performance middleweights.
Built on the all-new ProCross chassis, the ultra-light, ultra-rigid foundation has uncompromised handling and control. Up front, the new ARS front suspension attacks the bumps with its extra-tall spindles, wide A-arm spacing and one-piece ski spindles. At the back, the FasTrack Slide-Action rear suspension soaks up anything the trail has to offer, leaving you in perfect comfort and control.
For hard pounding, the F1100 Sno Pro features aggressively-calibrated, lightweight Fox Float 2 shocks up front, an extra-low windshield, electric heated seats, an aggressive 1.25-in. Ripsaw track and a retro graphics package that mimicks the sleek black Sno Pro race sleds of the late 1970's.