In the past few years between the media and manufactures we've had many round table discussions on how to sell more snowmobiles and how to get more enthusiasts into the sport. Some blame the snow conditions, others will say it's too expensive or simply that they don't have the time. Though these are all legitimate reasons, I see it a different way.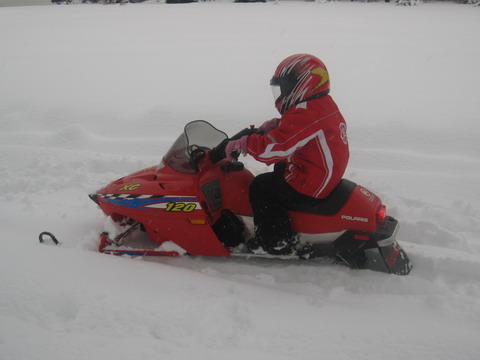 Those of us who have are in the sport know the pride ninja turtle bounce house and passion that goes into it. But what really is it; the rush of having a new sled or being together with friends and family? For me it's both.
Last Christmas the whole thought process came to light regarding how to get more fans into the sport. It all starts by your own actions. Most of us who own and ride snowmobiles have families. But only one sled per household. So while you go out and enjoy the sport with your friends, the rest of your family stays at home. That's great at times but what we're forgetting here is you have to get new riders out early to get them interested. I personally found this out with my three kids. Here's what snowmobiling last season was for me.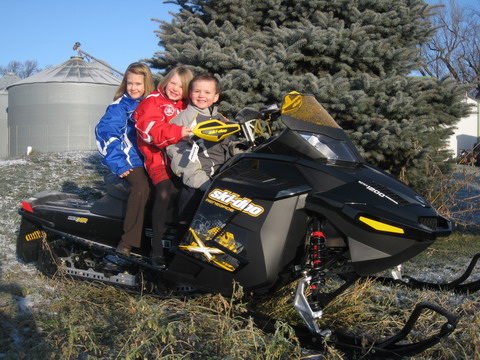 It started Christmas 2009 when Santa brought the kids a 120 snowmobile. Not only was that a surprise but we had a snowstorm on Christmas Eve which made the whole experience even more special. It was before 9:00am and the instructions on how to use this machine began. These are the controls, throttle, brake, etc… Now it was time to ride. Hours went by and amazingly the kids never wore out. They got stuck several times and burned up about four tanks of gas, but most of all they were grinning from ear to ear.
Last season I brought three new riders into the industry. How am I going to keep them interested? By keeping them on the sleds and taking them out every chance I get. We need to promote snowmobiling and put more effort in this sport, possibly more than other sports. Don't get me wrong, I agree with having your kids in school sports, but I've seen firsthand the parents getting more into the game than the student playing it. How much family time and enjoyment are you really having? By making snowmobiling a family sport you'll create memories that will last a lifetime, without the coach playing favorites. I know because this is a story my nine year old daughter wrote in school:
"Going Snowmobiling. I've always loved snowmobiling. When it's summer I think of snowmobiling. I love snowmobiling because I get to go to Jack Pot (a casino were they have a great brunch). It's about 30 miles ride there. I love going every year with my dad because it's a special time for us together. The reason I love snowmobiling is you have to bundle up to keep warm. Another reason I love snowmobiling is I get to be with my family. I love going snowmobiling on long trips with mom, dad, I, Lily and Levi. It's fun to go sledding around our home place too. The best thing about snowmobiling is going on the river and roasting hotdogs. I like looking at eagles and eagle's nests. I like looking at the places that have no snow covering them. Snowmobiling takes me to places that make my life more exciting."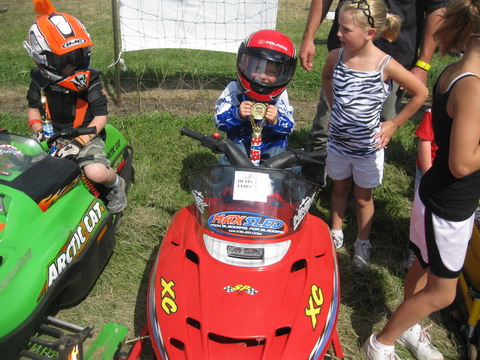 Wow!! That story gave my daughter 15 out of 15 points and a huge smile on my face knowing that I'm making a difference in her life.
Another example of making a difference is this past summer my four year old raced his first grass drag race. When my daughters declined the opportunity, my son was ready. All he had to do was go straight and hold the throttle wide open, which I knew he could do. Now all three kids want to race next year.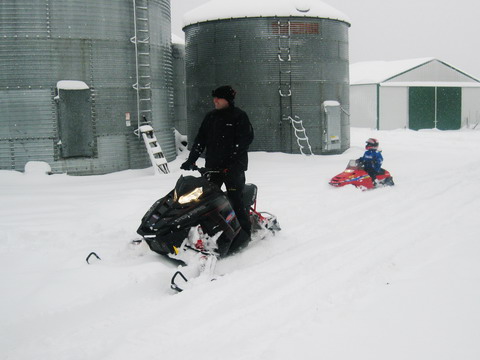 Another way of getting back into the sport is having the mindset that you don't have to have a brand new machine to have fun. There are many used snowmobiles out there for an affordable price with recent technology. Most of us can't afford a new one, but the five-year old machine will make a great sled until you save up for the new model.
In conclusion I want to wish everyone a Happy New Year and Happy Trails. Now, go make some memories of your own!