The Stillwater Snowmobile Club (SSC) was established in 1972 to bring people who enjoy the sport of snowmobiling together, to share in snowmobiling related activities such as group rides, trail maintenance, and club fundraising events, and promote safe snowmobiling.
Did you know that the Stillwater Snowmobile Club is responsible for marking and maintaining the snowmobile trails in the north eastern part of Washington County; all by volunteers?  Meet members and learn more about snowmobiling in the community.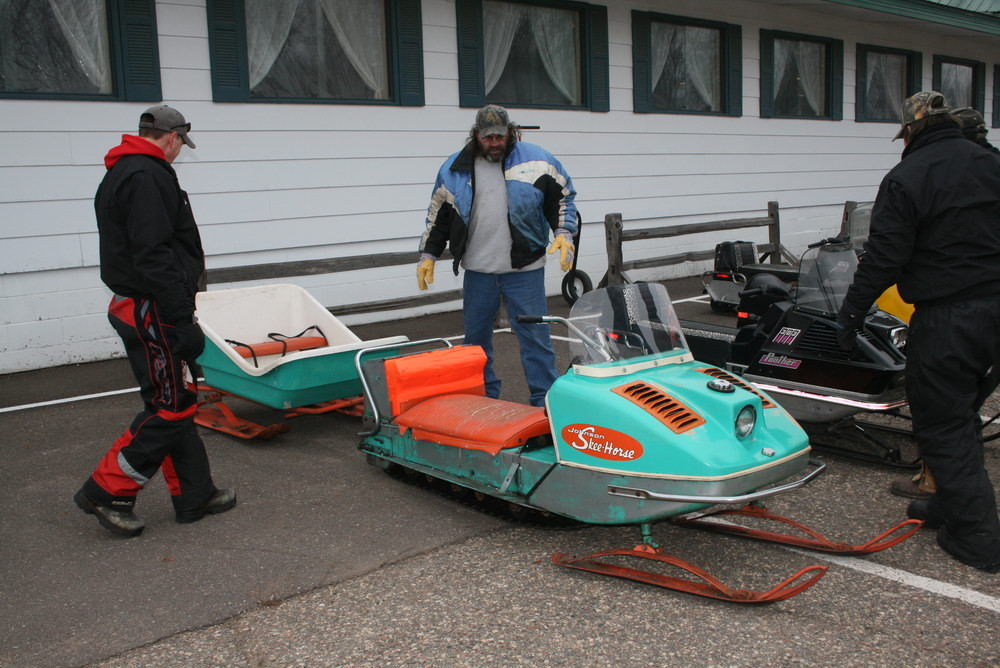 Come out for a day of fun with the Stillwater Snowmobile Club for its 3rd Annual "The Older The Better" Vintage Snowmobile Event.
The event will be held on Saturday, February 6, 2016 from 9:30 A.M. to 4 P.M. at the Withrow Ballroom & Event Center, 12169 Keystone Ave North, Withrow, MN 55038.
Vintage sled and Best Outfit registration is from 9:30 A.M. to 12:00 with sled judging from 12:00-1 P.M.
The vintage sled ride to the shelter and back will begin at 1:00 P.M., weather permitting. A $5 entry fee is charged per sled; maximum $20 per owner.  Admission is free for spectators.  Ten trophies will be awarded.  Food, drinks, and door prize raffle tickets available for purchase.  Cash raffle will be drawn at 3:00 P.M. and trophies awarded at 3:15 P.M.
Come out and see the old sleds, support the Stillwater Snowmobile Club, and have fun!
Visit stillwatersnowmobileclub.org for more details about the club and the event.