There has been much anticipation for this year's Hay Days event in Linstrom, Minnesota. It's many years in the making with land purchased by the Sno Barons Snowmobile Club, with many volunteered hours to set it up and get it ready. So what's now at Hay Days this year? Aside from a new set of growing pains, we found some cool new items in the vendor area. But before we get into that, we'll touch on some of the challenges we discovered at this year's event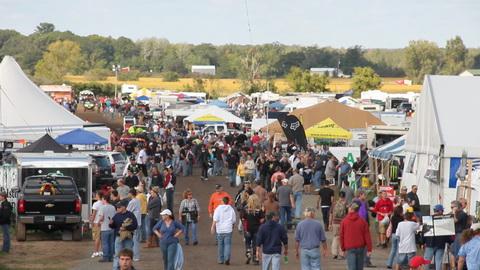 Improvements will be addressed
This has already spread across the web universe, but there were more swappers than room at this year's Hay Days. The swap meet has become so incredibly huge that if you come to the swap meet to look for rare and unique items, you'll probably find it there. But unless you hoof it at a faster pace, you won't see it all in one day. They prepared for 1800 swap spots, pre-sold almost 2/3rds of the spots online prior to the event saving 600 open for drive-ups. By 3:00 PM on Friday, they had to turn people away. Before Friday, Sno Barons officials didn't know if they would be able to sell all of the spots. Swappers who couldn't get in were disappointed to say the least.
We always know that driving to Hay Days on Saturday morning means a slow drive in from about 2 miles away, taking about 45 to 60 minutes. We were shocked when we arrived at 6:50 AM about 2.7 miles away from the event only to be stuck in traffic for over 3-1/2 hours. We didn't get into the event until 10:30 AM. At 1:30 PM we learned that traffic was backed up and gridlocked more than 15 miles in nearly all directions. Parking was a premium at Hay Days.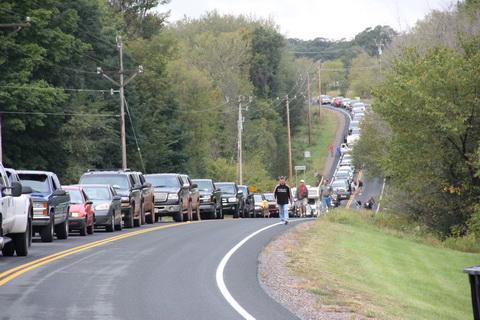 Races and other scheduled events didn't start until late due to racers and event personnel being stuck in traffic themselves. While normally Hay Days is shut down at 5 PM, people were allowed to stay until about 6 PM to give them more time to see all the new stuff or make that swap deal.
We were assured by the Sno Barons officials that all these challenges will be addressed and improved before next year's Hay Days. We will tell you that the grounds are incredible and well thought out, and as the permanent home of Hay Days, it's truly a nice place.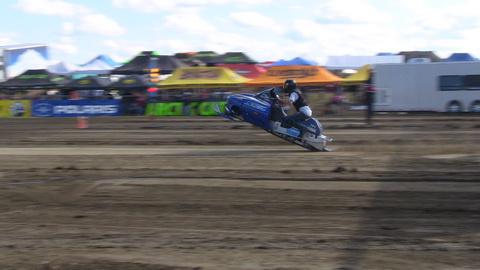 New this year
With this year's Hay Days, all four of the OEMs are next to each other making it easy to take in the new factory offerings. From there you can venture out in all four directions to see nearly every aftermarket product available to snowmobiling mankind. Next to that is the race track on the south side, and the stands were full. You could then follow the west most road north and hit an incredible amount of swappers. There were four Max Sledders there and all four of us covering different areas didn't see it all. You could then walk up the hill and take in some fantastic motocross jumping and even ATV rides. Scattered throughout the grounds were food and beverage vendors to keep you fueled for the day. Hay Days this year is so much different than Hay Days in the past, and I feel for the better.
Here are some new things we found at this year's Hay Days. There was so much more to cover, but so little time.