It's always fun to visit the vintage show in Waconia, Minnesota, to see the old machines that bring back memories; at least for those old enough to remember them. This year the feature sled was Chaparrel. This was a short lived brand with a lot of history.
1967 Chaparral prototypes were built in Illinois, but production was eventually moved to Denver, Colorado. The original prototype even had a disc brake on the drive shaft. Chaparral made an appearance in racing with ideas ahead of their time, some of which showed up on snowmobiles many years later. Production lasted from 1968 to 1974.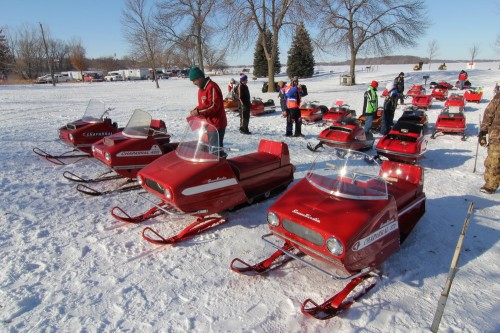 Many other brands show up every year at the Waconia show, and it's fun to see them all. A lot of people put a lot of work into restoring these old sleds, and some of them haven't touched snow since their restoration.
Next year the featured brand will be Scorpion.