2011 marks the year Arctic Cat built its 1 millionth snowmobile and it happens to be a Crossfire Limited in the special Sublime Green color. Now this isn't the one-millionth since Arctic Cat's inception, but the one-millionth since Arctic Cat employees bought the company in 1983 and began anew.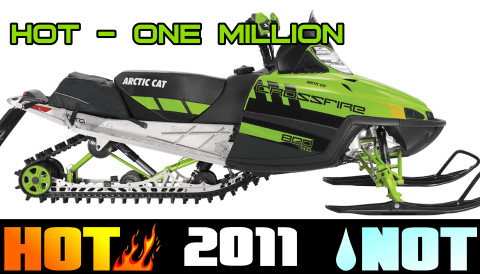 That year Arctic Cat only offered 2 models; ElTigre and Panther. The 1 millionth Cat was signed in a non-exterior place by every employee as it was being assembled.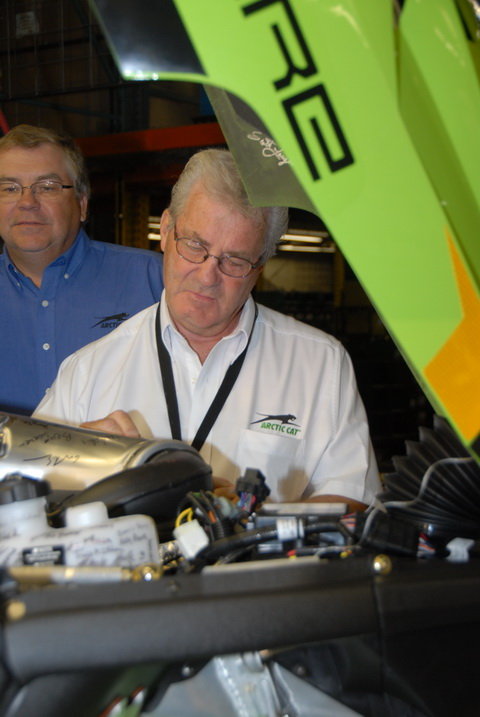 Under the engine, behind the fuel tank, under the seat; nearly every nook and cranny was signed. The most visible signatures are under the hood. Arctic Cat will show off this sled at various events around the snowbelt, but one thing's for certain; this won't be the last Arctic Cat sled built. Here's to building a million more.