This new gear is stylish and functional and we'd expect nothing less from Arctic Cat. Ok, so their 2011 snowmobile lineup is pretty steady-as-she-goes with proven features and a couple of hot upgrades. So what else they got?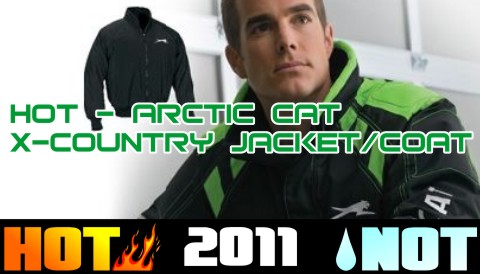 This is what else they got; a Premium X-Country jacket that is styled with what I describe as claw-stripes. This jacket features a waterproof breathable A-Tex coated fabric that will keep out the wind and insulated with 100 gram Thinsulate that will keep you warm. When you don't want to be as warm, the inner liner zips out and you can wear the shell. High visibility trim adds to your safety when riding at night and hidden magnets hold the collar and zipper flap down (Velcro is so 20th century).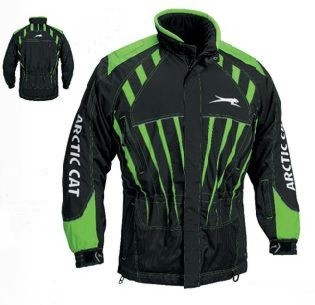 There's even a hidden MP3 Player pocket with a tangle-free neck cord system so you can listen to your favorite tunes while soaking in the snow dust. The coat is a bit longer than the jacket for those who prefer. Hot colors include black/orange, black/green, or all black in the jacket and black/green or all black in the coat.